Looking for the best place to stay in Tokyo for kids?

Tokyo is ginormous and it's ALWAYS a tricky proposition when deciding where to stay. Our past two visits, we've broken up our Tokyo accommodation nights into two halves, spending five nights in one suburb and the other nights on the opposite side of town.  And we've planned the itinerary in the same way, sticking to the same side of the city as where we are living to avoid any extra time on the trains, metro and subway than absolutely necessary.

But, traipsing from one side of town to another mid-holiday kind of spoils the fun so a more central, hassle-free hotel stay in on our agenda for our future trips. And the location we are choosing? Odaiba. There's something damn right appealing about a hotel that's close enough to the action of Tokyo, but just a small electric transit railway trip away, with PLENTY of green space, AND a pirate playground nearby.

[mc4wp_form id="1416″]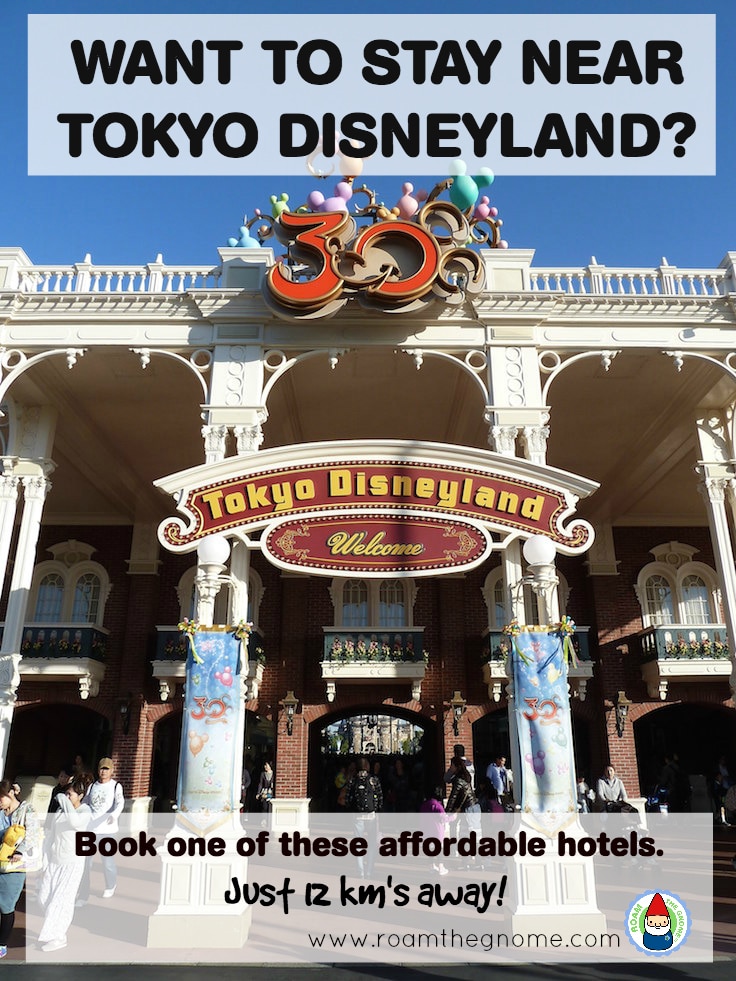 Visit Tokyo with Kids – Japan Tourism

At Roam the Gnome, we think Odaiba IS the best place to stay in Tokyo for a number of magnificent reasons.
It's as close to Maihama station, and Tokyo Disneyland, as you can get without being in a fun but super expensive Disney hotel
Odaiba has at least 44 AWESOME kid-friendly things to do and places to visit in Odaiba including some of Tokyo's best kid-friendly museums
Odaiba has shops. Lots of shops. Lots of Outlet shopping too. Bring your purse and make sure it's filled to the brim.
Odaiba has restaurants. And food courts. And every kind of food imaginable, from 5 star right down to cheapo but delicious curry houses. To be honest, you could fill all your Tokyo foodie dreams right here.
Odaiba has LEGOLAND Discovery Centre, Madame Tussauds, MEGAWEB car theme park, and LOTS of Game Parlours for the kids.
There's even Tokyo's only Onsen hot springs park if you don't fancy heading out to the mountains
But most of all, you can get to anywhere from Odaiba in no time at all AND with a gentle start to your day on the Yurikamome line across the Rainbow Bridge before hitting peak people crowds!
Check out these Tokyo Hotel Deals – Best Place to Stay in Tokyo Odaiba

All the family-friendly details on the best hotels in Tokyo's Odaiba city below.


Grand Nikko Tokyo Daiba
The Grand Nikko Tokyo hotel is a four star favourite of many family travellers. It's the right mix of good hotel with family friendliness. The Grand Nikko (and the Hilton Tokyo Odaiba below) are both situated between AQUAcity  and the life-saving pirate boat playground at Shiokaze Park. You couldn't find a better position than that. If you were in doubt, then the Grand Nikko Bakery and Pastry shop might just tip you over.

Hilton Tokyo Odaiba
The 4.5 star Hilton Tokyo Odaiba is at the top end of hotels on Odaiba but for those with the right budget, it's a brilliant choice and probably our pick of the best place to stay in Tokyo's Odaiba. The hotel offers a babysitting service, children's menu, cribs and high chairs, and a breathtaking indoor pool. (Expect to pay for entry to the pool.) The views of Rainbow Bridge are sublime, and the hotel has it's own BBQ terrace and Craft Beer garden. Need we say more?

Tokyo Bay Ariake Washington Hotel
This air conditioned Washington Hotel Tokyo is centrally located in proximity of Zepp Tokyo and Mega Web.  There's free cribs/infant beds, free wifi, daily housekeeping, and laundry services. Be sure to specify a non-smoking room.

Hotel Trusty Tokyo Bayside
This mid-range hotel suits those looking for a classic elegant style reminiscent of a New York stay. Enquire about special family packages. This summer, they've been offering specialised amenity kits to women and children.

Hotel Sunroute Ariake
The Hotel Sun Route Ariake is close to Tokyo Big Sight Convention Center, and the Panasonic Building. The kids will be happy with WIFI, and videos on demand.

Oakwood Hotel and Apartments, Ariake
Located on the upper 17th to the 20th floors of the Hotel Sunroute Ariake, the Oakwood Hotel and Apartments offers rooms just like home so would be perfect for a family stay of a week or so. There's all the usual amenities, plus extra furniture and high speed wifi for those who need to check in.

Hotel Near Odaiba – the Sunroute Shinagawa Seaside
One of the Sunroute Chain of Hotels, the Hotel Sunroute Shinagawa Seaside is a popular choice for families. As well as being just a train ride across the bay, it's close to the Kasai Rinkai Park, and the Shinagawa Aquarium.
There's WIFI, videos on demand, and a Japanese restaurant available for breakfast and lunch.

Learn from our experience and save your family from the hassles we've been through lugging bags from place to place. Odaiba is our pick for the best place to stay in Tokyo when you travel with kids simply because it's hassle free and central. That's bliss.
Map of Odaiba



Looking for Fun Things to Do in Odaiba?


Image Credit – Tokyo Skytree
Image Credit- Tokyo Disneyland

Disclosure: If you book hotels or activities, or buy products through a link on Roam the Gnome, we may receive a small affiliate income.
Thank you for your support in helping us to grow this Family Travel Directory.