Did you know that Brisbane has a little secret spot for kids hidden in the State Library right next to GOMA (QAGOMA)?  Lots of people walk right on by, oblivious to this protruding glass box by the Library Cafe! If you are one of those people who hasn't yet discovered this SUPER FUN place for kids, here's the heads up.
It's called The Corner, and it really is a hidden corner of the library out of earshot from the rest of the library goers who may just prefer the peace and quiet?  In this space though, kids can be kids! Mums and Dads can enjoy chatting, or reading a book while sitting on the outskirts of the play area. There's free WIFI too so while the kids are making friends, you can be catching up on world events or reading your own book (Fancy that!).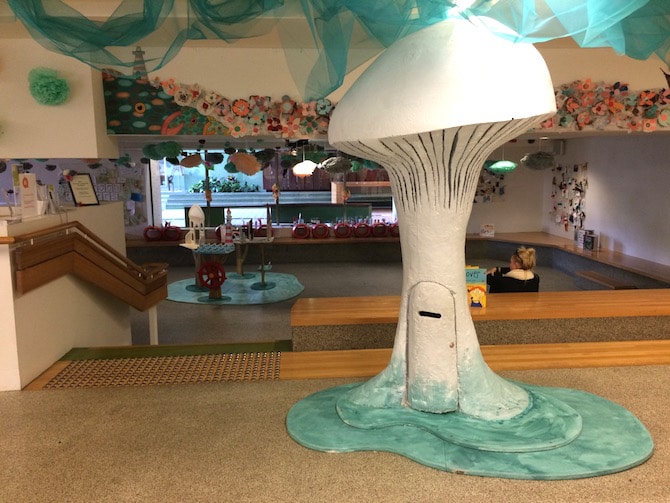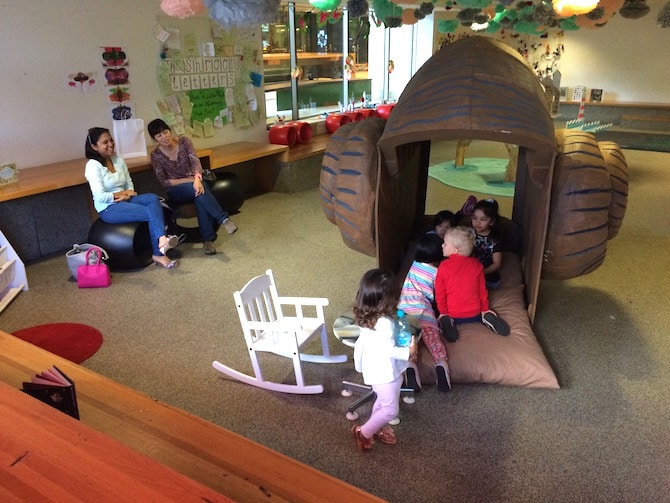 The Sunken Lounge
Playful, excitable, and a little bit noisy is ok in this unique space that looks and feels like a sunken lounge.  The Corner is staffed by happy assistants who help to tidy up, assist with crafty fun, and point you in the right direction to awesome books.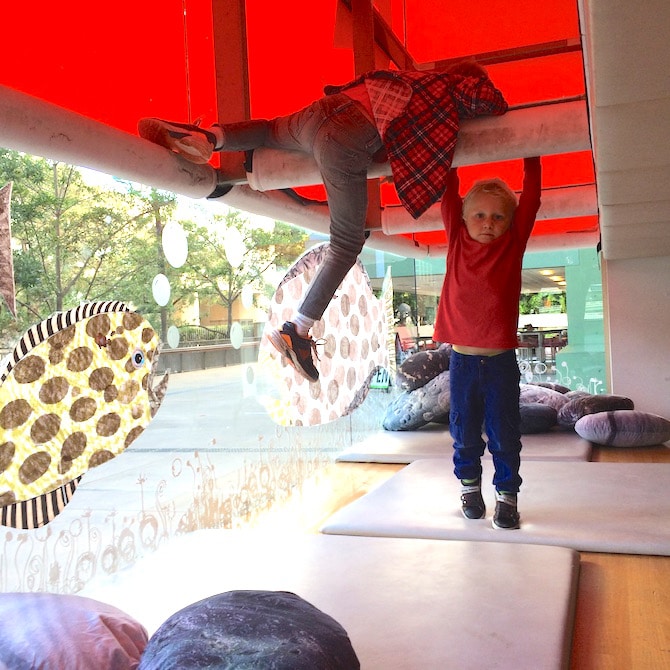 There's even big stairs to climb, and this nook of swinging activity, comfy cushions, and gym mats that will help to occupy (and contain) the busiest of children!


What's the Theme?

Brisbane State Library Kids Corner is a themed activity, imaginative play, and book reading space for kids aged 1-8. There are puzzles, books, dress-ups and props, puppets, art and craft, kids computer activities aimed at creativity, toys and an activity mat for babies. Be sure to check out the holiday activities too.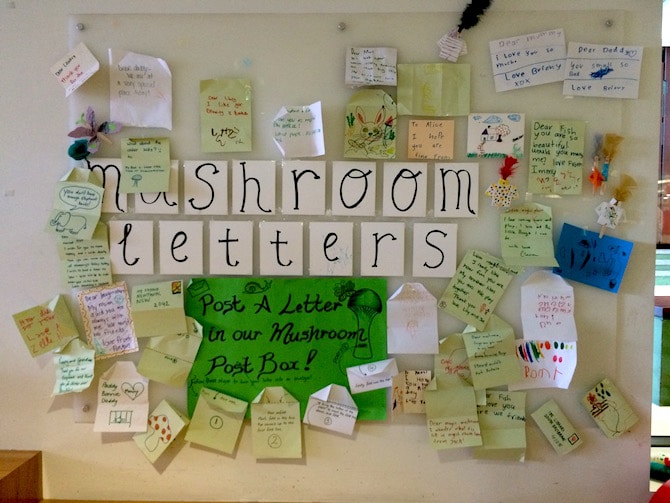 Themes change about every three to four months, with props made by the talented art workers of this glorious city. The current theme is based upon the book, HOME, by Carson Ellis. You'll see a mushroom, an igloo, a variety of homes on platform stands and doll play, and a gigantic snail shell home!  Climb on in.


The Inside Scoop
Opening Hours & Entry Fees
Daily 10am-3pm.  While you are waiting, please visit kuril dhagun on Level One for a range of children's books and activities
Free entry.
Parents must stay with their children at all times to supervise.

Travel options
By bus – Cultural Precinct Busway Station in Melbourne Street. Chartered bus temporary set-down in Stanley Place.
By train – South Brisbane Station, corner of Melbourne and Grey Streets.
By CityCat and ferry – The CityCat and City Ferry terminals are located at South Bank 1 CityCat terminal.
By bicycle – The nearest CityCycle station is located in Kurilpa Park close to the barbecues. Any problems, ring the CityCycle hotline 1300 229 253 Mon-Fri 8.30am till 5.30pm.
By foot –  The State Library is a short walk from Brisbane's CBD via Victoria Bridge, Kurilpa Bridge or the William Jolly (Grey Street) Bridge.
Public transport information – For further public transport information contact TransLink on 13 12 30.
Location and Map
Contact
Address: The Corner, Ground Floor, SLQ, Stanley Place, South Bank
Phone: 07 38407666
Email: info@slq.qld.gov.au

Guest relations & Facilities
Free Wifi is available
Drop your large items at the Cloakroom.  Prams are welcome in The Corner in the designated parking zone.
Pop on by the award-winning Speciality Bookshop located on Level 1 by the front doors  for a whole bunch of amazing kids (and adults!) books to buy.
World Schooling – teaching your kids as you travel!
Ask an assistant about the theme? Which book is it based on? Read the book and be inspired to create a list of things YOU might like to make now too!
Keep up with their events and happenings by liking their page on Facebook.
Eat and Drink
The Library Cafe and Coffee Shop just around the corner to the left from the main entry door has delicious meals, snacks, refreshments and yummy coffee!
Toadstool Rating (by the kids)

Those hanging beams are pretty fun (says Ned, aged 8!)

Follow Roam the Gnome (Family Travel Ideas) on Instagram —> Click here
We love to share the SUPER FUN kid-friendly stuff we find around the world, so you can go there too!