INSIDE: The ULTIMATE GUIDE of the things you MUST pack in your Family Travel First Aid Bag.
After I experienced the most revolting Bali Belly poo horror of a day when vacationing in Bali, with the kids in tow, we NEVER EVER leave home without our First Aid Bag, and a roll of toilet paper.
That experience is forever seared in my memory, and I carry war wounds.
Our first aid kit supplies are stored in a medium-sized travel cube bag.
(We bought our travel cube from Kathmandu. Find similar packing cubes suggestions below.)
The best thing about using a travel cube is the see-through netting on the front face. It makes things so easy to see, we can spot what we need before the bag is even opened.
Disclosure: This article may contain affiliate links. If you book a product or service after clicking on one of these links, we may receive a small commission at NO extra cost to you.

The Ultimate First Aid Bag Supplies List
This one is small enough to carry, but big enough for most emergencies.
Our emergency medical first aid bag is small enough to fit in the base of our day pack when we are travelling in Asia.
It comes EVERYWHERE with us, as first priority. It even beats the snacks, and water bottles.
When we are on a road trip in our own car, or a hire car, we keep the first aid bag kit in the boot of the vehicle out of reach of inquisitive kids, but close enough to get to when we need it.
People often ask me:
what's in a first aid bag, or
what should be included in a car first aid kit, or
what should you ALWAYS have in your first aid box,
so I wrote a big list. (It's just one of our travel tips.)
Where to buy first aid bag?
Are you wondering "where to buy first aid bag" that's readymade? Here's a link to the best first aid bag we recommend if you want to go this way.
(This one is in a soft first aid bag)

Image credit: Hans Braxmeier via Pixabay
Travel First Aid Kit Checklist
Emergency Medication Only
Here's the thing, we hardly ever take any medication at home EVER.
My first option is always homeopathics, but I'll suffer through a headache, or period pain rather than put a chemical in my body unless the pain is excruciating, doesn't abate with the usual self care methods, such as rest, heat packs, or a nap, or I have to work to a deadline.
Nor do we often use this medication on our travels, or road trips, or camping weekends away either. (Touch wood.) BUT I've learned from experience that if I don't have it with me, I'm going to need it.
So we don't risk it. Not with kids.
The trick is to make sure everything is up to date before you go. I put 6 monthly reminders in my diary to do a seasonal check. (just like I do for my kids regular dental appointments.)
It's empowering to be able to help yourself with basic first aid, and hopefully prevent a doctor's visit in a foreign country, especially in Asia, India, or the like.
READ MORE: Our Trusty Guide to Packing a First Aid Kit especially for Bali.

Travel First Aid Kit Essentials to Know
Correct at time of publication. Please check with venue for updates. We apologise in advance if there have been any changes we are unaware of. All prices in local currency.
Here's a list of all the things we keep in the first aid bag.
I've organised it in groups of similar products, so you can edit the list as you see fit, depending on your family travel needs, and where you are going. I've included things you need in a toddler first aid kit travel pack, a baby travel medicine kit, and an international travel first aid kid.
You'll need more of some things in some places like southeast Asia (for example, first aid for belly upsets) where you might not be able to find a doctor open until the morning, but less of that in western countries or cities where a pharmacy or hospital is readily accessible.
Start with an empty first aid bag, then pick and choose!
PS: You can also fill a first aid box with these first aid supplies to make a basic first aid kit for home, school, camping, RV caravan, and community groups.
You can also start off with a readymade first aid kit, and add to it.
Disclaimer

:
I am not a doctor and I do not have a degree or expertise in medicine.
I am providing the aforementioned and forthcoming information based on extensive travel experience, and discussions with doctors for our own purposes.
Please do your own due diligence, and seek medical advice as required before you leave.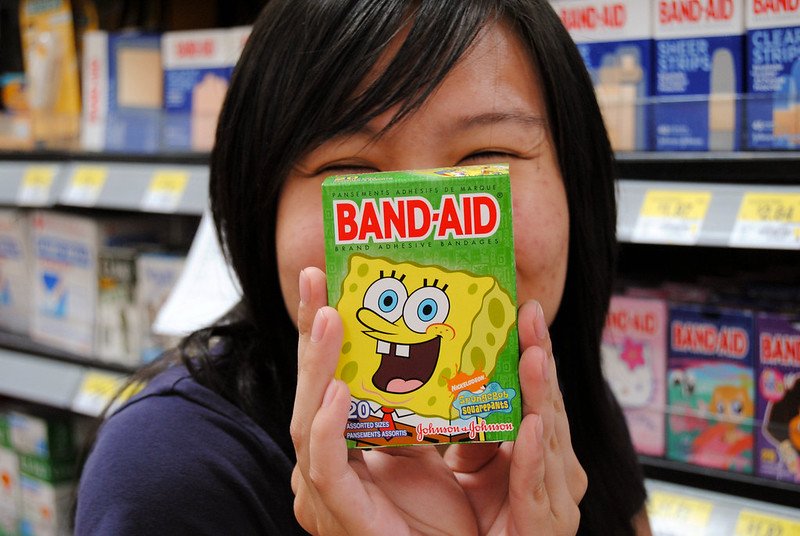 Image credit: Elizabeth Albert via Flickr CC by 2.0
TRAVEL FIRST AID KIT CONTENTS
Wondering what to put in a travel first aid kit?
Here's a comprehensive list of 68 things you could include in a large first aid bag for all kinds of first aid situations on a trip.
Basic First Aid Kit supplies – Bandages and Bandaids
All the gear and everything you need for wound care in your medical aid bag.
1. Band aids – fabric, waterproof and regular plastic ones. We also pop one pack of kids bandaids in there for good measure. Amazing what a picture of a superhero can do! Butterfly bandaids for wound closures are a good idea too.
2. Compression bandages – for snake bites and bleeds (More than one if we are travelling and bush walking in Australia)
3. Triangular bandages – dressings for broken bones and sprains (ditto above)
4. Gauze pads
5. Elastoplast bandage – this is the one you can cut to size. Add it to your equipment.
6. Pair of scissors

First Aid supplies for Cuts, Scrapes and Bumps
Pop these items in your first aid medical bag too.
7. Disposable Instant Cold Packs. Snap to make it cold icepack
8. Antiseptic alcohol wipes to clean out the nasties
9. Savlon antiseptic cream or Betadine liquid antiseptic iodine or Dettol to keep the nasties out
10. Rapaid First Aid Spray Antiseptic with Tea Tree Oil for cuts, bites
11. Thursday Plantation Teatree oil for antiseptic back up

Basic First Aid for Ticks
Jack's reactions to tick bites are getting worse, so now we always carry these things with us.
12. A bottle of antihistamine
13. A homeopathic first aid kit for ticks including Arnica for swelling and trauma from bite, Apis for localised swelling, redness and stinging, Ledum for localised itching and tenderness, Ixodes for headache and general response to tick bit, and Dragon's blood to soothe itching. (We bought ours from Mullum Herbals in Mullumbimby, near Byron Bay)
14. A tube of Lyclear scabies cream. (Smother the tick in this cream for a few minutes to suffocate them, before removing the tick carefully with tweezers, being sure to get the head out. )
15. Wart Off Freeze Spray (for older kids over 8 who can sit still during the process, and adults only).
The latest advice from the Australian Government for tick removal is to kill the tick by spraying it with a product that contains ether, such as Wart off freeze, Aerostart, or Elastoplast cold spray.
Then using fine tipped forceps (not household tweezers) grab the tick as close to the skin as possible and pull it upwards using steady pressure. Do not jerk or twist the tick.

Prevention & First Aid for Bites and Stings
16. Insect repellent – THIS ONE is our go-to brand
17. Mosquito patches made from natural citronella to apply to clothes and hats
Mosquito stickers are good to put on your pillow, and the kid's pillows to keep the mossies away from your face when you sleep.
18. Mosquito Bands (also called mosquito bracelets). Try these stretchy coil ones with natural plant based ingredients of citronella, lemongrass oil, and geranoil. DEET free.
Or these itchless mosquito bracelets made from a soft fiber material, by Itchless
19. If you want a natural product rather than chemicals, take Para'kito Mosquito wristband bracelets and clips for clothes and bags. We've used these in Bali the last few trips, as a back up measure. They help, especially at dusk and dawn, or rainforest areas.
20. Stingose spray or gel – pain relief for bites and stings. This is a MUST HAVE. It's the number one treatment for bites and stings in Australia to reduce pain, itch and swelling.
21. Bactroban ointment – antibiotic that prevents bacteria from growing on your skin. It needs to be kept cool.
22. Calamine Lotion to stop itching

Travel 1st Aid Kit for Asthma and Allergies
23. Ventolin inhaler for asthma sufferers
24. Ventolin spacer (Using a spacer with a puffer makes it easier to take the medicine, and also gets more of the medicine into the lungs so it works better.)
25. Antihistamine (tablets for adults, liquid for kids) for allergic reactions to bites, food etc
Telfast, Zyrtec, or Clarantine for adults
Phernagan for kids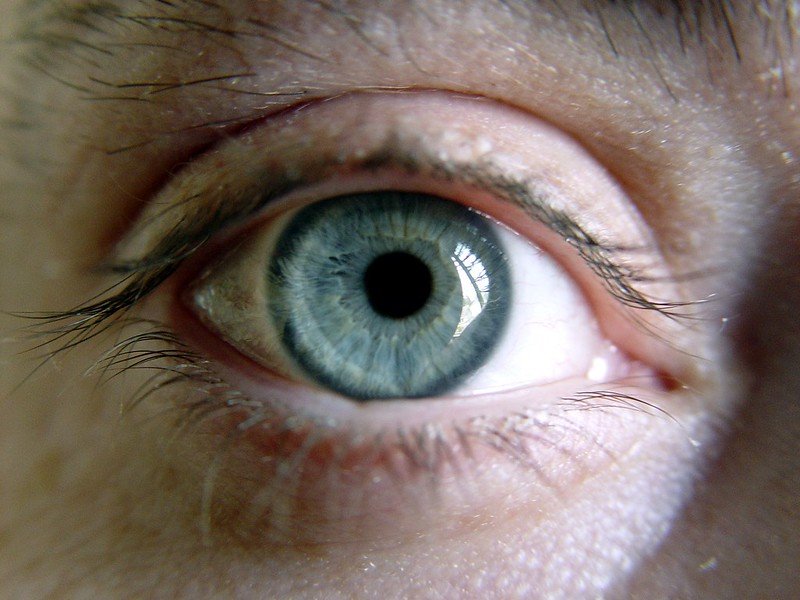 Image credit: James_Seattle via Flickr CC by 2.0
Eye Health & First Aid for Eye Injuries or Infections
26. Contact lenses and solution; Prescription glasses and cleaning cloth
27. Eye ointment for conjunctivitis. (We had a doctor visit to our hotel last Bali trip, as Jack's eye filled with pus after days and days of swimming in the hotel pool.)
28. Saline, and an eye cup – you never know when a flying stick is coming your way!

First Aid Supplies for Vomiting & Dehydration
29. Vomit bags. We 'borrow' one or two new motion sickness bags from every flight we take.
Or, a supply of eco-friendly plastic bags on a roll that can be reimagined in a vomiting emergency. (We use these for rubbish, and to keep our clothes dry inside a day pack or back pack in heavy rain, or as a rain poncho when there's no alternative)
30. Hydralite Electrolyte oral rehydration supplements (in tablet form)
You can always carry a few licorice, peppermint or camomile teabags in your day pack to help too. Sometimes, it's the only thing I can drink when I feel nauseas.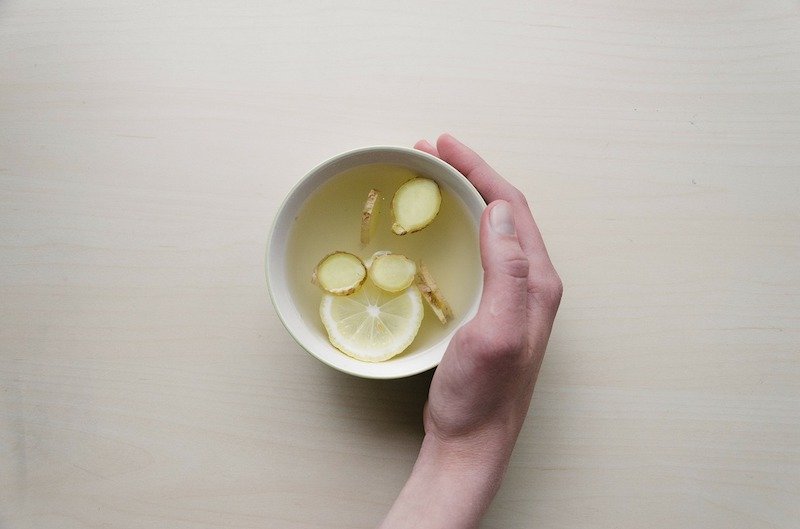 Image credit: Pixabay
First Aid for nausea, car sickness, seasickness
31. Natural anti-nausea medication eg Blackmores Travel Calm ginger tablets
32. Sea-bands for the wrists eg Travacalm travel bands
33. Travacalm chewable tablets (adults only)
Ginger tea bags can be helpful too.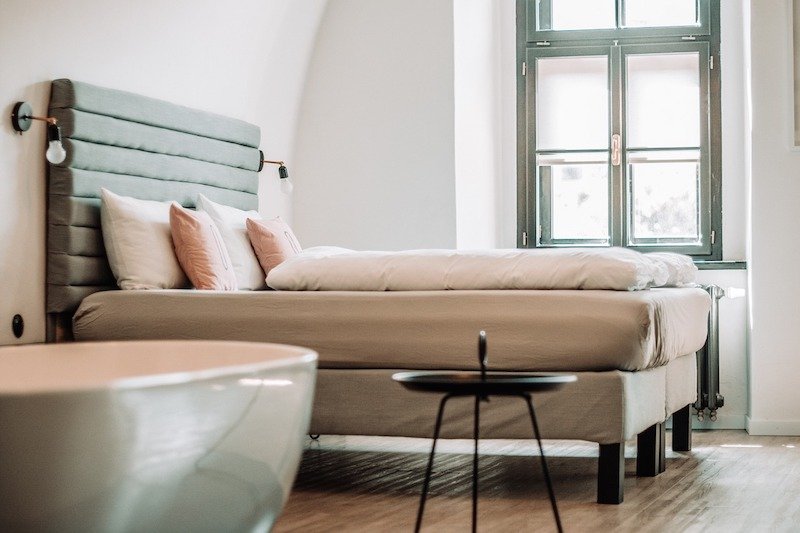 Image credit: Sofie Zborilova via Pixabay
First Aid for Tummy Upsets
Calm, quiet and rest is the key. This is when we retreat to the hotel room, put on the tv or get out the devices, and lay low for a while.
34. Charcoal tablets to treat stomach pains from gas, diarrhea, or other stomach issues.
35. Travelan diarrhoea prevention tablets (not suitable for children under 6)
36. Antacids for indigestion, flatulence, wind pain, and heartburn (eg Mylanta or Gaviscon)
37. Anti-vomiting medication (adults only)
38. Gastrostop, Lomotil or Imodium for diarrhoea (adults only)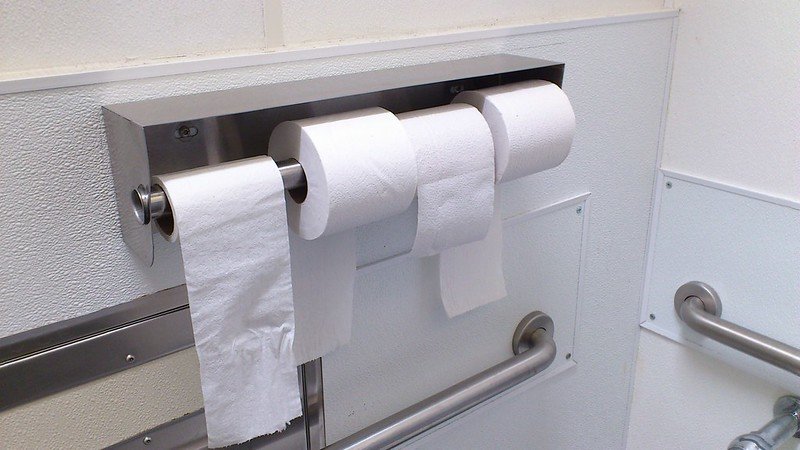 Image credit: Darren Foreman via Flickr CC by 2.0
In case of a poo emergency!
Don't get stuck in a pickle like I did. Tissues or toilet paper is a MUST have item.
39. Box or small pack of tissues AND a roll of toilet paper.
40. A few pairs of disposable gloves – thank me later!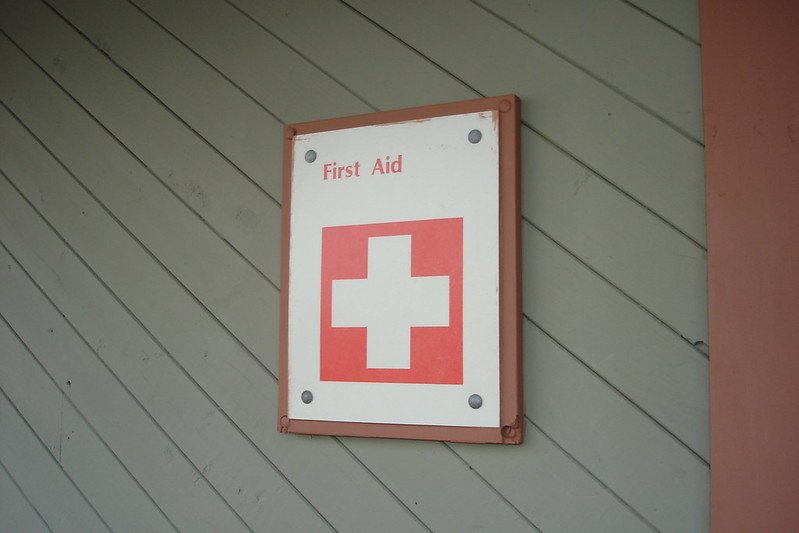 Image Credit: Roger Williams via Flickr CC By SA 2.0
First Aid for Toothache and Mouth Ulcers
41. Bonjela pain relief gel
42. Oil of cloves for toothache (put a drop on a cotton bud, and dab on the tooth)

Pain Relief for Headaches, Joint pain, Sore back, Injury & Flu
43. Pain tablets for adults to deal with headaches, pain, injury eg Aspirin, Ibuprofen, Panadol
44. Panadol/Nurofen for kids
45. A bottle of Eucalyptus Oil. A drop on a handkerchief or in a bowl of hot water can be helpful for sniffles, colds, flu etc
46. A bottle of Lavender oil for headaches. Put a drop on your temples, close your eyes, and rub it in.
47. Ural sachets (adults only) – provides effective relief from Cystitis and UTI symptoms
48. Tissue salts/ Cell salts (We never leave home without Magnesium Phos for restless legs, aches and pains)
49. Cold and flu medication, if you use it

Homeopathic First aid kit for children
50. Homeopathic First Aid Kit
Must haves include:
apis for bites
arnica for bruises, and
nux vom for vomiting
Make up your own natural first aid kit for travel using this list too.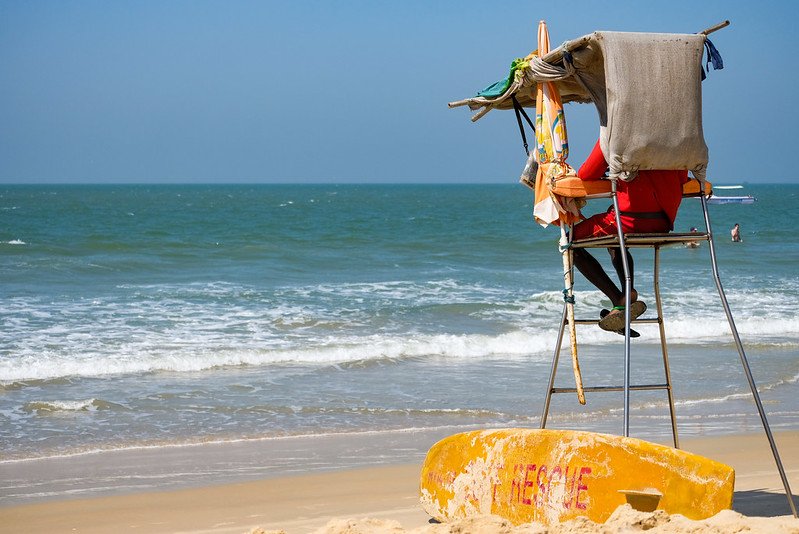 Image credit: Cristian Ungureanu via Flickr Public Domain
Holiday first aid kit – Sun Protection & First Aid for Sunburn
51. Sunscreen, natural sunscreen, zinc
52. After sun gel, Aloe Vera

Kids first aid kit checklist- Sanitisation
I never use sanitisation gel at home. It's washing hands and soap all the way. BUT when traveling, I take extra precautions, for my own sanity. I don't want to be dealing with explosive poo, and vomiting unless I absolutely have to!
53. Antibacterial wipes
54. Hand sanitiser
55. Wet wipes
Wet wipes should be number one.
We no longer go anywhere without a pack of wet wipes, even though the kids are not babies anymore.
I've lost count of the times I've used wet wipes when I've had 5 spare minutes waiting to pick up the kids from somewhere to clean my car dash board, and remove food crumbs, hair, and debris from the center console in between the two front seats. Gross!

General items
56. Rescue Remedy Bach Flower Essence for anxiety, fear of flying, low moods, new circumstances
57. Vitamins and minerals
58. Tweezers
59. AND Fine-tipped forceps (put both in your first aid kits)
60. Splinter removers
61. Personal thermometer
62. Ziplock bags to carry odds and ends
63. A few cotton buds in a small container
64. Pocket face mask (you never know when you might need pocket face masks!)
65. Pack of jelly beans (You never know when one of these might come in handy as a bribe!)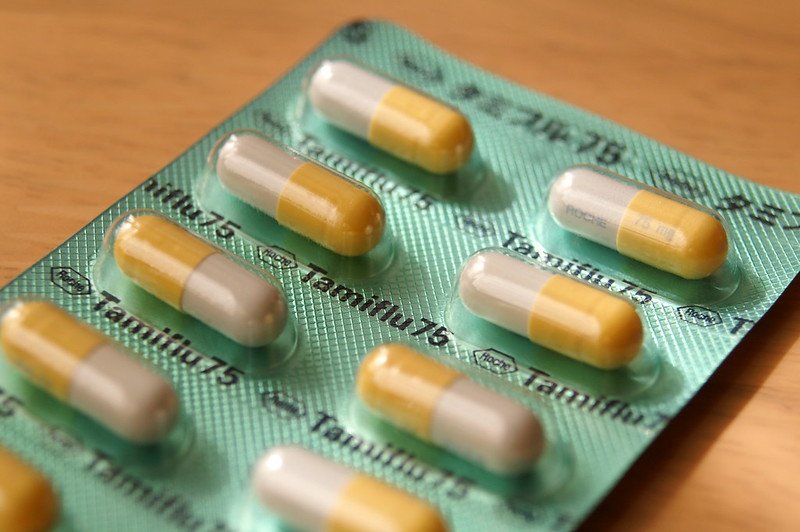 Image credit: Kanonn via Flickr CC by SA 2.0
Regular Prescription Medicine
66. Regular Prescription medication (or emergency prescription medication)
Be sure to take a Doctor's note with you if you are travelling.
Very Important Note on Prescription Medication & Natural Medicines
Some countries require you to register medication before you arrive. Other countries ban particular medicines that may be sold over the counter, or given as part of a prescription for your ailment.
If you take regular medication, either pharmaceutical or a natural medicine, please use due diligence and do your research on the official website or consulate of the country before you go.
You may need to adjust or alter your prescription temporarily while you are away.
DO NOT take these drugs to countries where they are banned, or you may risk a fine, being sent home, or jail.

Other things you might like to add to your First Aid Bag
67. We don't carry one but we know some people add an emergency blanket (silver) to their first aid bag too. If you have the space, it's not a bad idea.
68. A pocket First Aid Guide Book is useful too.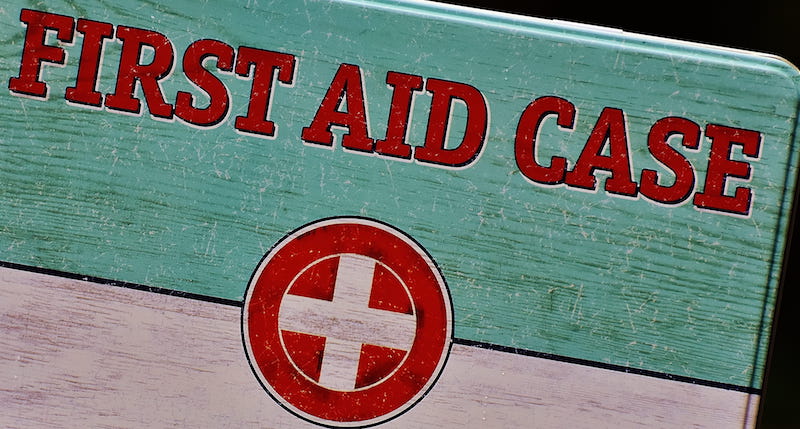 Image credit: Creative Commons Public domain
Natural First Aid Kit for travel
Pick and choose from the list above to start.
Then pop in to your local naturopath or herbalist to top up with anything that's missing.

Want a printable version of this First Aid Bag contents list?
We made one.
Get your FREE copy of our Roam the Gnome First Aid Kit Checklist – pop your email below and we'll send you a copy quick smart. (You'll receive our Packing Checklist as a bonus!)
PS: If you want to read more about my Bali Belly horror story, click here. I know you want to!