INSIDE: Roam the Gnome's Guide to the Best Healthy Road Trip Snacks.
Take a look at our complete list of healthy road trip snacks for kids and family.
These are the best road trip snacks that won't break the bank, but will save you LOTS of money on the road.

THE BEST COOLER BAGS FOR ROAD TRIPS
The first most important thing you need for a road trip is a cooler bag for your healthy snack ideas, or they will be rotten or soggy before you've set off.
READ MORE: Roam the Gnome's Guide to the Best Coolers on the Market for Road Trips & Camping Adventures
Disclosure: This article may contain affiliate links. If you book a product or service after clicking on one of these links, we may receive a small commission at NO extra cost to you.
THE BEST HEALTHY ROAD TRIP SNACKS
Here it is. Our list of the best car snacks for road trips for a family vacation so you can keep up with your healthy eating habits and don't need to rely on junk food with no taste from the gas station.
Check back soon for a PDF printable "Road Trip Food List".
Correct at time of publication. Please check with venue for updates. We apologise in advance if there have been any changes we are unaware of. All prices in US dollars, unless otherwise stated.
Fruit and Vegetables
Fresh fruits are the BEST healthy snacks for kids ever.
Squeezable fruit and vegetable pouches
Apples (Hot tip: carry a paring knife and small chopping board so you can quarter it, or make apple star slices)
Carrot sticks
Cucumber sticks
Grapes
Celery sticks
Strawberries
Blueberries
Bell pepper strips (capsicum)
Broccolli and cauliflower florets (with dip)
Avocado
Snow peas
Snap peas
Edamame soy beans (salted)
Hot tip: Take cashew nut butter with you, and dip apple wedges in it for a protein boost.
Dried fruits and nuts
These are the easiest snacks for traveling in the car. Pack them in a zip lock bag, or a small sealable container.
fruit and nut mixes, trail mix
nut mixes – almonds, pistachio, cashew, brazil nuts, hazelnuts
dried pumpkin seeds
dried chickpeas
dried fava beans
dried fruits – raisins, sultanas, cranberries, dried blueberries, dried mango, dried bananas, dried apple rings
yoghurt covered sultanas
dried fruit rolls (whole foods section)
fruit leathers
Bhuja snacks
Homemade or store bought Bliss Balls
Baked Goods
More healthy snacks for car rides.
Croissants with jam or lemon butter
Museli bars (Mother Earth and Carmen brands are our favorite, or homemade)
Oat cakes, oat bars
Rice cookies
Protein bars
Ready made crepes from the supermarket
Store bought Pikelets
Store bought Muffins
Store bought banana bread slices
Croissants
Cinnamon scrolls
Danish pastries
Crackers and Biscuits
Road trips foods can also include:
Gold Fish snacks
Jatz crackers
Water crackers (and cubes of cheese and dip- see below)
Breadsticks
CrackerJacks
Soya crackers
Pretzels
Pantry – Healthy Road Trip Snacks non refrigerated.
When you don't have a cooler and need road trip foods that don't need to be kept in the fridge, try these:
Rice or corn crackers with peanut butter
Small pots of dried cereal (cheerios, nutrigrain)
Cup of noodles (healthy brands, without MSG seasoning) – BYO hot water, or ask for a cup of hot water at a fast food restaurant or fuel station
Beef jerky
Popcorn
Potato chips
Sweet potato crisps
Veggie chips
Cashew nut butter or sunflower seed butter- with fruit and veggie sticks, or on rice crackers
Peanut butter – as above
Tahini – as above
Mini flavored cans of tuna (or salmon)
Dairy products & Fridge
We can't live without our dairy foods!
Mini Babybel cheeses, or Laughing Cow cheese portions
Spreadable cream cheese for crackers and rice crackers
Small pots of yoghurt, yogurt pouches
Squeezable custard pouches
String cheese
Mozzarella string cheese
Hard boiled eggs
Yakult probiotics
Salami sticks
Kabana and cubes of cheese (with jatz crackers)
Dips – basil pesto dip, tzatziki, hommus, beetroot dip
Ready Made Foods for Road Trips & Road Trip meals
These are the best homemade road trip food snacks to take. These make ahead meals for road trip fun will definitely save you money and wasted time.
Small sandwiches on whole grain bread, cut into triangles – ham and cheese, vegemite and cheese, egg salad
Small pots of hommus with cut up pieces of pita bread, or turkish bread for dipping
Round of brie cheese, and seaweed crackers (BYO plastic knife)
Homemade banana bread or banana cake
Homemade banana muffins (or banana raspberry, or blueberry muffins)
Rice porridge, overnight oats with stewed apple
Zucchini slice
Pasta bake
Homemade egg and bacon pies (delicious hot or cold)
Banana slices, strawberry and blueberries with cream (great sweet treat for kids who don't eat sugar)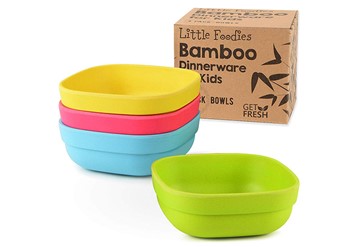 Road Trip Travel Kit
Remember to pack these things to make it easier to eat and manage your healthy car snacks:
napkins
water bottle for each person
zip lock bags for leftovers
travel cutlery set (this one has stainless steel flatwear including knife, fork, spoon, smoothie straw & cleaning brush, juice straw and chopsticks)
stackable bamboo plates in 4 different rainbow colors so you don't lose them, and kids can have their own color
bamboo snack bowls in rainbow colors too
bamboo cups
small wooden chopping board
glad wrap, or beeswax wraps
two-handled bowl for washing up (store your travel essentials in it during your road trip)
Kids Travel Tray
We love this handy road trip tray for the car that clips onto the back of the car seat. It has drink and snack holders so things don't tip over, and side walls so things don't roll off. Plus it folds down and packs away easily.
You can use it on the plane too!
How to buy Healthy Road Trip Snacks at Gas Station?
Run out of food, or didn't pack enough?
These are the best healthy foods to buy at a gas station:
air-popped popcorn
dry roasted nuts
string cheese
milk drinks (malted milk, plain milk, milk smoothies will fill you up till you can get to a supermarket)
bananas, apples
protein bars
hard boiled eggs
whole grain crackers
sandwiches
Take a look at their chill cabinet for more ideas.
HEALTHY SNACKS FOR AIRPLANE TRAVEL
You can also reuse this snacks list for flying.
Hot tip about your healthy airplane snacks: Remember you will need to throw all fresh foods, fruits and vegetables BEFORE you enter a new country, so take only what you will eat to stop food waste.
What to eat to stop ear pain when flying
If you want to know how to avoid ear pain during flight for your kids, the best way is to chew something. Here's a few ideas.
naturally colored jelly beans for airplane take off and landing. Try these organic Jelly Belly ones.
ditto fruit gummies
ditto chewing gum (for kids over 6)
ditto sugar free lolly pops
Want more ideas for travel? See Roam the Gnome travel tips.
Want to start taking road trips & traveling with kids?
Click the blue links below.
Disclosure:
This website contains references to products and services from our favourite brands. Some of these are affiliate links. If you make a purchase or booking after clicking on one of these links on Roam the Gnome™, we may receive a small affiliate commission at NO COST to you. For our Disclosure and Disclaimer statements, and an explanation of our Advertising policy please click here
Roam the Gnome™ is a participant in the Amazon Services LLC Associates Program, an affiliate advertising program designed to provide a means for sites to earn advertising fees by advertising and linking to amazon.com, amazon.co.uk, amazon.ca. Amazon and the Amazon logo are trademarks of Amazon.com, Inc. or its affiliates.
Thank you in advance for your support in helping us to grow Roam the Gnome Family Travel™ Website Directory. Bookmark this page to keep us safe and sound.