What to Do in Rome with Kids

If are looking for things to do in Rome with kids, you MUST visit the unparalleled children's museum, Explora Il Museo – Dei Bambini Di Roma, in Rome. This is our family travel favourite of the tourist attractions in rome for kids – this gigantic children's museum is filled with hands on activities for the kids and you don't need to speak Italian to enjoy it.

Why we think you should put this on your "Rome Places to Visit with Kids" List

The Explora Kids Museum in Rome fills two levels and has a bundle of thematic exhibition stations and rooms to explore . Check the symbol charts on each activity for suggested ages for each exhibit or area. Plus there's a FREE children's garden with a water play station, sandpit, climbing frame, and a zip line. The Rome Explora Children's Museum is huge now and it's still growing!

What's on in Rome at the Explora Museum

Here's a quick overview of some of the exhibits you'll find for all ages.
Free Your Mind – an interactive journey of nutrition, sponsored by Nestle, that arrived at Explora in late 2015 after it's success at the Expo Milano. It's all about the development of the body in the first 1000 days of life and how a healthy and active lifestyle impacts that.
Team Play – a colossus Archimedes screw sits in the centre of this contraption where kids can move the conveyor belt and twist the cranks to move containers of ball bearings up and down and complete the loop. Kids need to work in teams to operate all of the instruments and make this thing happen! As Ned will tell you, it's epic fun!
That Strong Wind – discover the forces of the wind in this interactive play space
Be a Firefighter – dress up in real fireman's outfits and jump in the driver's seat to explore this life-saving profession
Next Stop Explora – become the driver of the Explora 'train' and learn all about the age of train travel
What shall I eat today? A play-based supermarket experience giving the children an opportunity to explore what it means to eat a balanced diet in a fun way
Kitchen – a play based pretend kitchen – what shall we cook today?
Weights and measures – maths and science through games and exercises
Step inside the Bionic – a giant insect like contraption that looks at structures and processes in nature in order to obtain technological solutions applicable in the technical field.
In the garden – an opportunity to play 'gardens' and growing play fruit and vegetables
Rome with Toddlers
There's also Small Explorers – an area dedicated to those under 3
Rome with Kids – Interactive Exhibits Rule!

There's a super dooper fun interactive exhibition on the sensible use of money – spending, saving, and donating. You register for the game (with English subtitles) and are given a printed paper ID wristband which loads and collects your points as you complete 'jobs' (eg filling up a petrol tank) and in doing so earn money to save or spend at the 'café' or 'shops'.

But the highlight of this best thing to do in Rome with kids is the Water Games Tub which dominates the building! Here you and the kids can play with water – join pipes to make the water run, swirl vortexes, pour, catch, and experiment with this fluid substance.

Throughout the Children's Museum, there's also construction toys, wooden cubby houses and wooden animal shapes to hide in, dress ups, and musical instruments to play. There's also places to hide, places to craft, and places to explore.

Food and Drink in Rome for kids

There's a delicious cheap family-friendly café on site in the foyer of the museum with super helpful staff and fun food for the kids too.

[mc4wp_form id="1416″]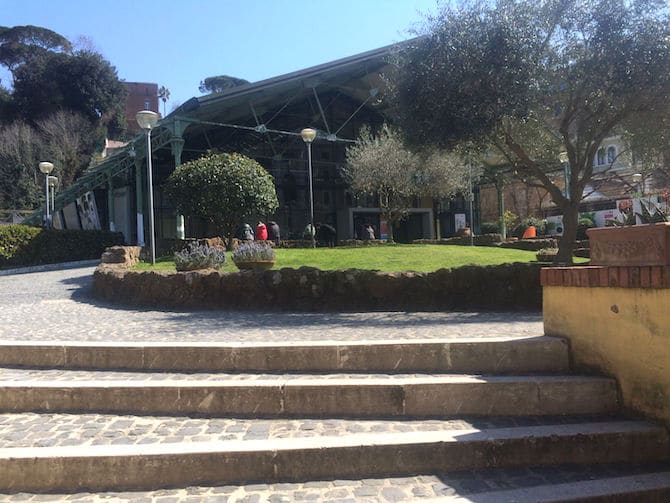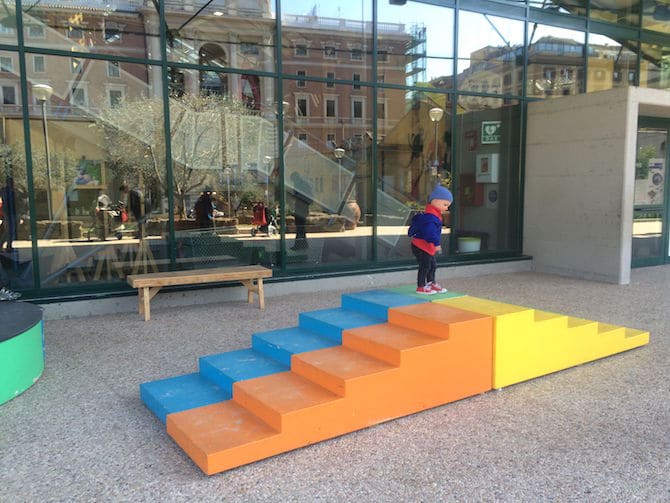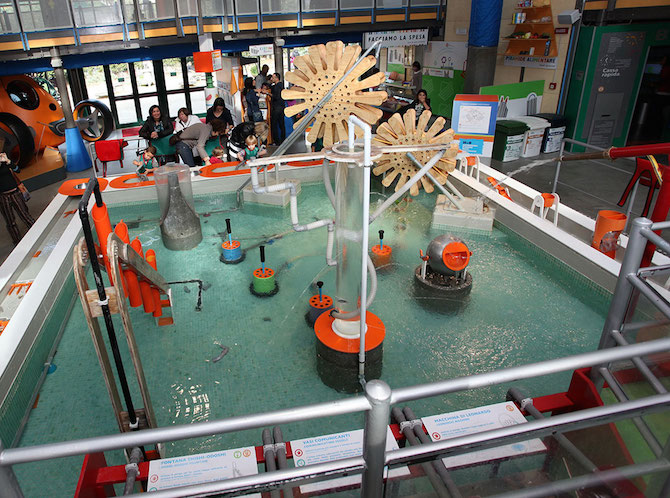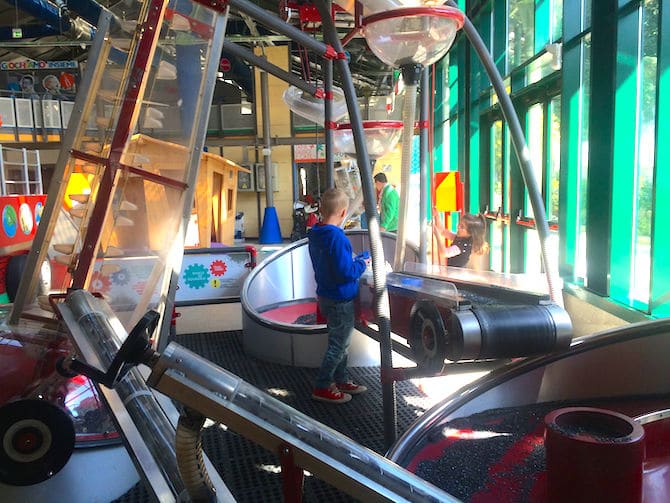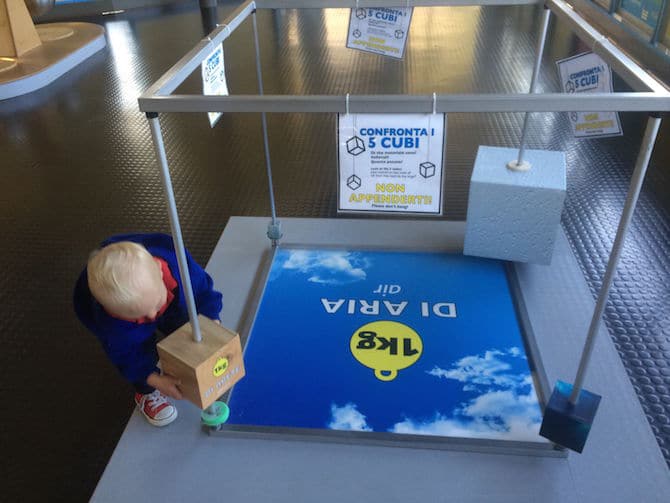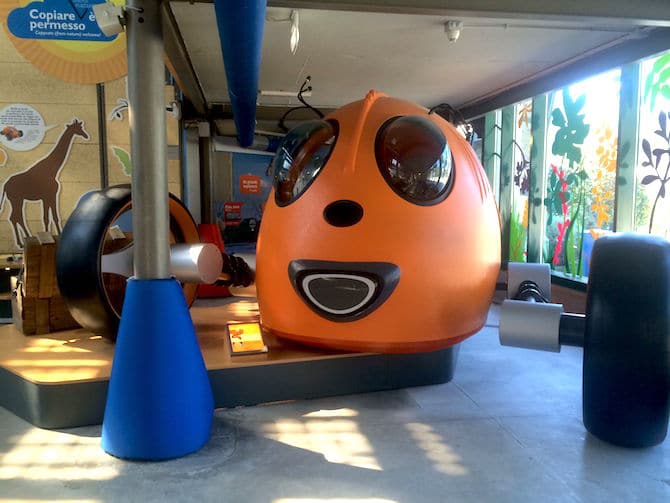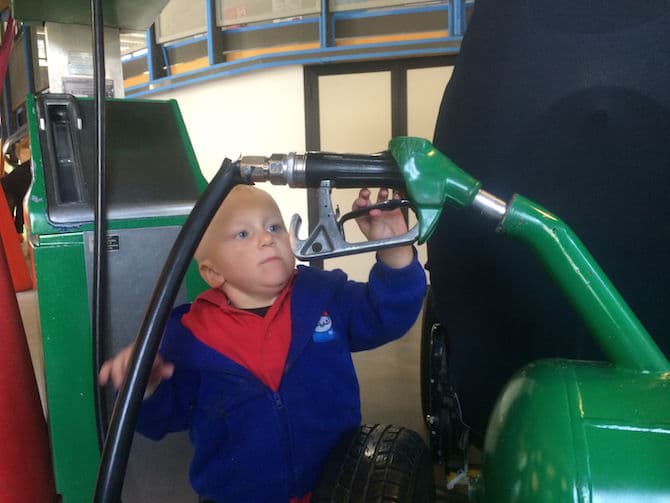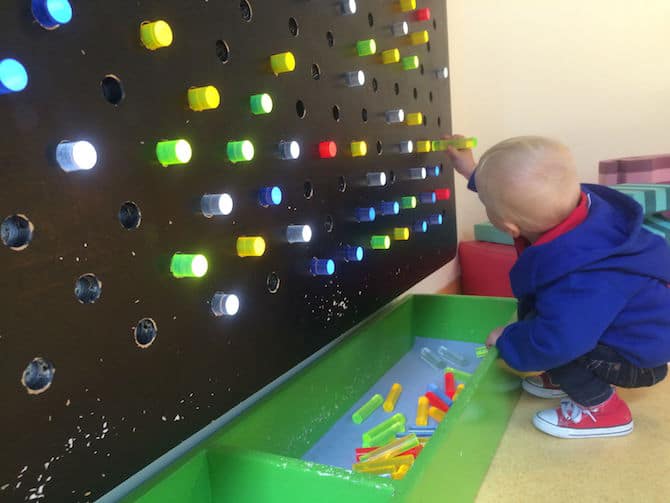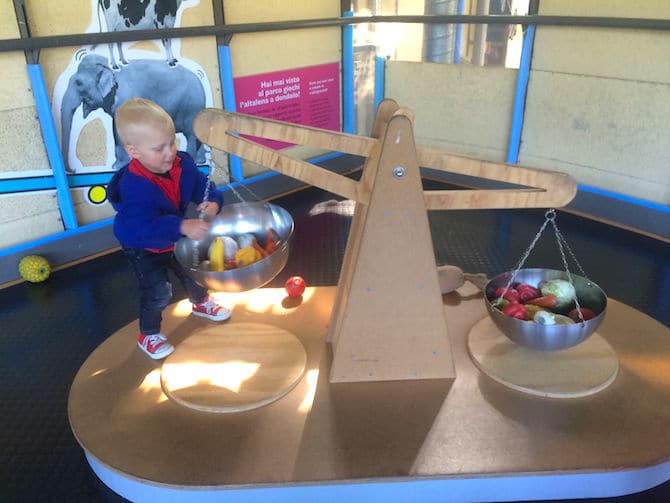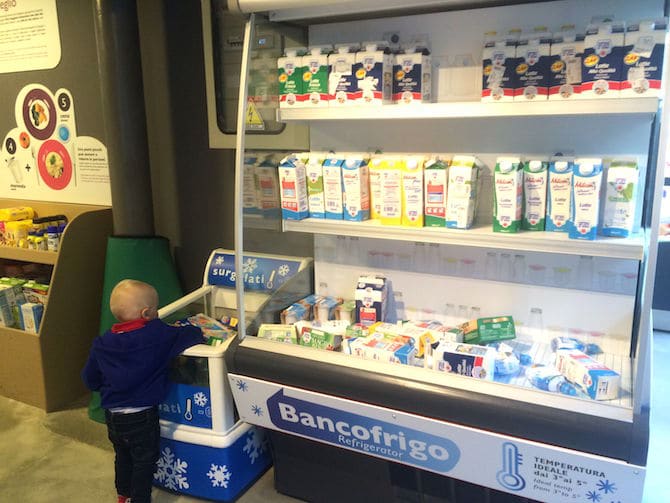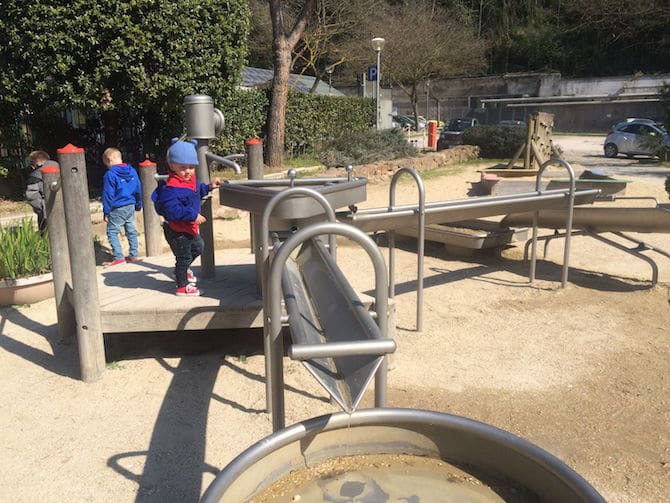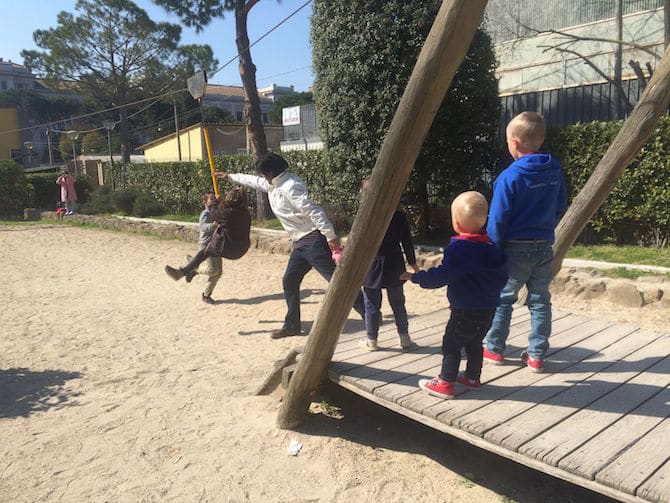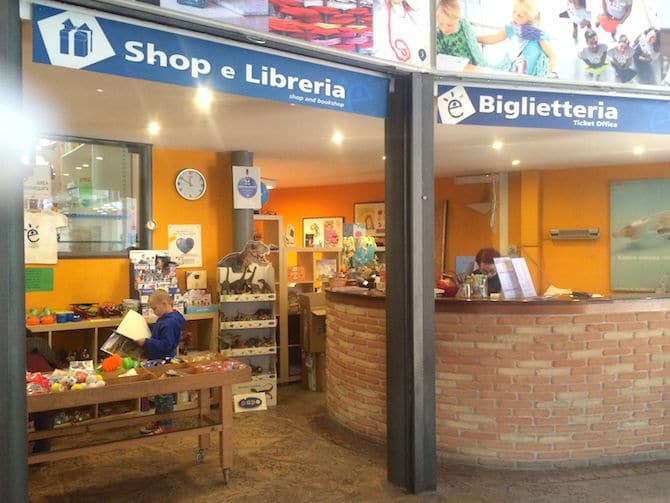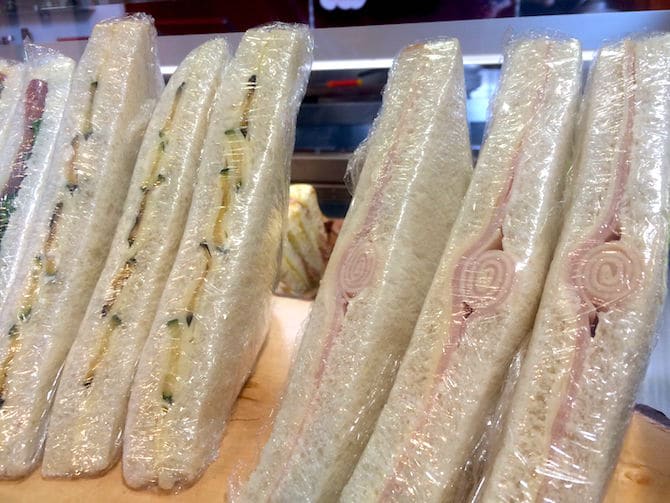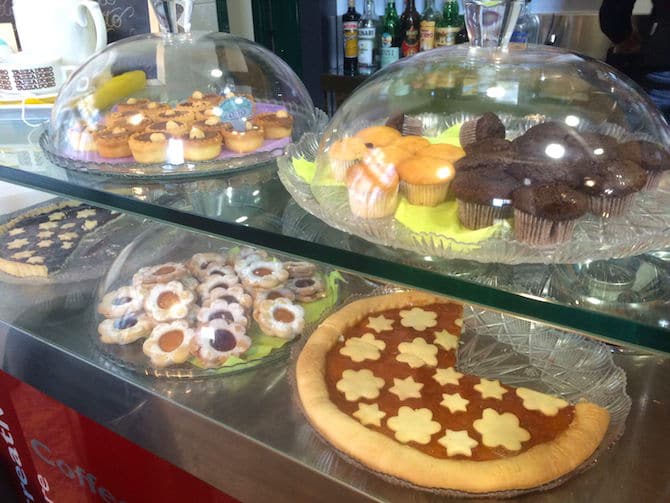 The Inside Scoop – Rome with Kids Explora Museum
Correct at time of publication. Please check with venue for updates.

Opening Hours:

There are four 'shifts' each day from January to July, and again from September to December. Book your session online to avoid missing out. Places fill quickly.
1st session: 10am – 11.45
2nd session: 12:00 – 13.45 (1.45pm)
3rd session: 15:00 (3pm) – 16:45 (4.45pm)
4th session: 17:00 (5pm) – 18:45 (6.45pm)
Note August openings (winter) have three sessions only, starting at 12pm.
The museum is closed most Mondays (see website for details), Christmas Day, New years day, and for winter break from 14-18 August 2017
The Rome Children's Museum may be closed on other days – check website for details.
Entry Fees and How to Book:
Babies 0-12 months FREE
Toddlers 1-2 years – 5,00 Euro
Children 3+ years – 8,00 Euro
Adults 18+ years – 8,00 Euro
Thursday afternoons – 6,00 Euro
The admission price includes 1 hour and 45 minute session. It is not permitted to leave and re-enter the museum during this time. Children must not be left unsupervised in the museum.

As we here at Roam the Gnome agree this is the best thing to do in Rome with kids, we suggest at least reserving your tickets. (You can pay for this reservation on the day.)

Book or reserve your Explora Museum Tickets – Rome for Kids here

The booking is compulsory on weekends, during the Christmas holidays, and at weekends and holidays, and is recommended on weekdays.
Reserved tickets must be collected at the ticket office 15 minutes before the entrance time, otherwise the decay of booking.
Online purchase of tickets for the museum allows direct access to activities, avoiding any waiting at the ticket office.
NOTE: Reservation and Purchase of tickets generate an e-mail : If you do not receive it, check your junk mail folder.

Kitchen Workshops:

WORKSHOP IN KITCHEN is a special workshop that takes place in a space adjacent to the exhibition pavilion on Saturday, Sunday and holidays from October to June. Always consult calendar . Reservations required.

Contact:
Location and Map- Rome with Kids:
Explora is in Via Flaminia 82, in the centre of Rome. It's just a few minutes walk from Piazza del Popolo.


Travel Options:
By Car
Explora has a reserved parking for visitors in via Flaminia 86, with access from Via DA Azuni or Via Flaminia.
If you use the browser, you can type "Via Domenico Alberto Azuni, 1" and proceed straight until you enter the car park.

Details here.

By Walking
Explora is a short walk from Piazza del Popolo
By Tram
By Train
Rome-Viterbo – p.le terminus Flaminio
By Metro
Guest Relations

Facilities include toilets, baby change table, and  water fountains.

Toy stores in Rome- The Explora Shop and Library

If you are planning on shopping in Rome for the kids souvenirs, you'll love the Explora Museum Shop. It's filled with educational toys, games, books and more. There's tonnes of souvenir and gift ideas from Rome here too. The shop and bookshop are open from 9.30am to 7.30pm daily. Closed Mondays.

Toadstool Rating.
Looking for MORE SUPER DOOPER FUN places to visit in Rome?
Click the links in blue below.
Disclosure: If you book hotels or activities, or buy products through a link on Roam the Gnome, we may receive a small affiliate income.
Thank you for your support in helping us to grow this Family Travel Directory.