INSIDE: Roam the Gnome's Ultimate Guide on How to Save Money for Disney.
A few years ago, Ned and Jack both opened their first bank accounts.
Ned made his first deposit using his $40 of birthday money.
This task of opening a bank account for him had been on my to-do list for quite some time, and so being school holiday time, we finally walked down to our local bank in town. Teaching kids how to save money is one of the first life skills parents can give their kids.
Equally, setting up a family bank account for a Disney Vacation is the first hugely important task to undertake when you are on a quest to save money for Disney.
That's our first tip for saving money for Disney vacations. There's plenty more.
Read on for details!
Disclosure: This article contains affiliate links. If you make a purchase after clicking on one of these links, we may receive a small commission at NO extra cost to you.

Why saving for travel is important
Disneyland, here we come!
At Roam the Gnome, we are big believers in helping kids learn to save from a very young age.
Learning to manage their money (as opposed to how to 'make' it- that is something that we keep learning all our life) is one of life's important skills.
Managing money well helps a person to feel a sense of security by allowing them to build up a nest egg that they can rely upon in times of need or trouble. It doesn't need to be much, but it needs to be readily accessible.
Not having a ready supply of cash when you need it is one of life's biggest stressors.
But as much as kids need to learn to save for a rainy day, we also want to encourage them to SAVE in advance for life experiences and TRAVEL so they don't risk going into credit card debt for Disney vacations, fun holidays and weekend getaways.
SAVING for upcoming travel experiences is the most fun for all of us, because it has an excellent payoff, including more trips to Disney Parks!

How to Save Money for Disney Vacations.
Here's our top tried-and-tested tips to help you save money for Disney trips. These are the savings tricks we use. If you have others, do leave a comment and let us know!
1. ORGANISE YOUR SAVINGS ACCOUNTS
Separate your savings into different accounts.
I use the same 'splitting' technique as I teach my kids for my savings.
I have a number of 'funds', and name each one individually.
Right now, my short-to-medium savings funds include:
The California Disneyland Christmas 2022 Fund.
The "Let's Get Back to Japan as quickly as we can" Fund.
This Christmas at the Marriott Hotel Fund.
The Melbourne & Canberra Road Trip Fund.
The New Autumn Wardrobe Fund.
The Underwear and Socks Fund.
The Bali Vacation 2021 Fund.
With this Disneyland Christmas vacation, we are getting closer to our goal of visiting ALL the Disney Parks around the world.
Next on the list will our stay at Disney Aulani in Hawaii (rescheduled after our forced cancellation), then Hong Kong and China in one go, sometime in 2022. All thanks to our savings plan.

Image credit: PxHere
2. PAY YOURSELF FIRST
When you receive any money, be it wages, a performance bonus, birthday money, a sudden unexpected cash injection, or money from self-employment, the first thing you need to do is put aside at least 10% (more if you can afford it) and transfer it straight into your dedicated travel savings accounts.
I funnel a dedicated 10% portion of my weekly budget into these savings "funds" mentioned above, in order of when the experience will be happening.
Moving money to savings funds is my number one priority, and these monies are redirected into these funds before anything else is paid.
Regular smaller amounts go into the other Funds as we can.
Any spare cash at the end of the week (including small change in the purse) is split amongst the other funds. We all LOVE watching these 'funds' grow, little by little, each week!
The 'paying yourself first' idea does two things:
it is an action that shows you value yourself and your efforts, and,
as you watch your savings grow, you become aware of the places (the leakages) and the things on which you spend your cash frivolously, and can make adjustments to this if you want to.
As I said above, travel saving is our first priority. (For others, it might be a house deposit, or a car deposit first, and travel second.)
Right now, we're all about saving for our next trip to our favorite country Japan, and our next California Disneyland Christmas trip (and using the funds when necessary to book hotels at the best prices, and paying for experiences in advance when we can to save too)
This is how we saved up for our huge six-week overland train trip throughout Europe, culminating in our visit to meet Santa in Lapland! The most fun we've ever had traveling in our lives, and not one cent was put on credit.

Image credit: Photo by Jonathan Borba via Pexels
3. MAKE REGULAR SAVINGS DEPOSITS
One of the biggest helpers when it comes to building our savings is a thing called compound interest.
Compound interest (where the interest is calculated on the savings plus the interest, so long as we leave the whole lot in the bank) is the way our money can grow exponentially.
Starting as early in life as you can, AND being able to leave the money untouched once it's been deposited are the secrets.
Build the good habit of making regular deposits into your savings accounts.
The manual act of depositing $5 or $50 (coins or notes) into your Disney Vacation account each week as part of your weekly routine visit to the bank will make more of an impact than taking in $200 once in a blue moon.
The physical act of moving money from one place to another is the key, so even putting a bunch of coins into a money box each Friday afternoon will instil the habit, especially with kids.
How can you find more loose change? Here's just one way. Give up the habit of a daily coffee purchase from the shop down the road, then redirect the change into your savings jar each week.
That's potentially a saving of $20 or MORE a week, which becomes $1000+ a year!
(If you don't want to go without your daily brew, buy a good quality coffee machine, then start making this treat at home and you'll still save a bundle.)
The importance of real cash
I read recently somewhere about how many teens today are struggling to manage their money more than ever before, and the theory was put that it was because these children had rarely, or never, had to budget using hard currency, or live within their means, as credit cards are readily available to let you 'borrow' funds from the future.
(Eventually, this has to be paid back of course, but teens aren't necessarily thinking about the consequences in the spend moment, are they?)
Because we now do tend to live in a cashless modern world, I think that our experiments and playful adventures with REAL CASH are even more important to learn good savings habits, don't you?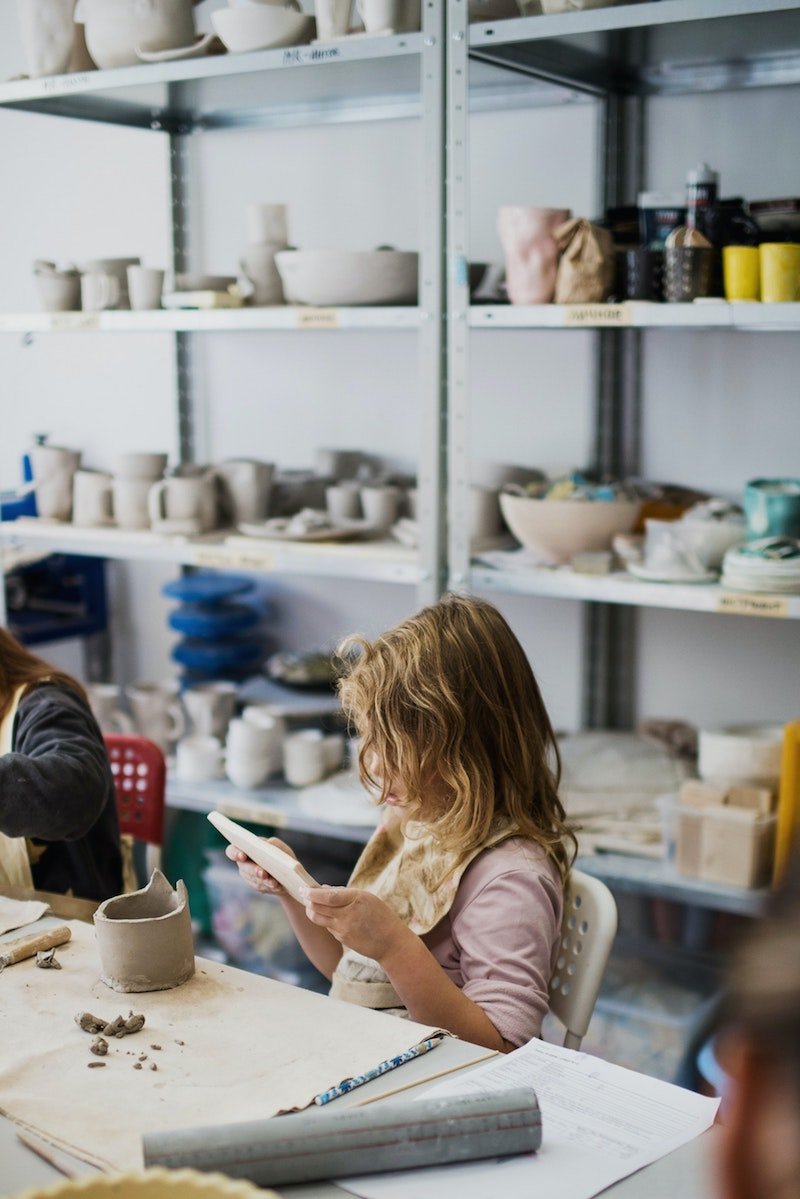 Image credit: Ksenia Chernaya via Pexels
MORE of the Best Family-friendly Tips to Save Money for Travel & Fun
3. SET ASIDE SOME
F

U

N

MONEY!

Putting aside a set amount each week to spend somewhat frivolously is just as important as saving.

It's no good saving for a year to get to Disney if you are miserable the whole time.

It's ok if it takes you 14 months to save for a Disney trip, instead of your estimated goal of 12 months. Make the savings plan fit you, and your family.
4. AVOID SPENDING REGRETS WITH A DAILY SPEND LIMIT
Spending is really fun, but not when we have spending regrets, so a limit to what we can spend on a particular day means we must think about and contemplate what we really want, or need, and what we will eventually buy.
All children LOVE toys and trinkets, and going to the shops with a set amount they can spend on their choice of object or game can be really fun for them.
But it can also teach them the art of delayed gratification.
That is, if they want a box of LEGO that costs $20, and they only have $10, they can choose to either spend their money on something else (and not be fully satisfied), or save up a few more dollars over the next few weeks of pocket money so they can buy their real desire on the next visit.
(You can use the same principle on vacations too – there's no reason they can't earn a bit of pocket money for travel trinkets as you go for keeping the hotel room tidy, for doing a load of washing, sweeping the floor or being self-managing with their luggage.)
5. PLAN YOUR SPEND
Planning my fun money spend means I pay attention to sales catalogues and buy things on special when I can to stretch that fun money even further.
I love to buy 3 or 4 new budget-friendly t-shirts every season that gives me a 'new clothes boost' but saves me from blowing my cash on clothes purchases I don't really need.
Or, I'll spend my fun money on a few key pieces of new stationery such as washi tape or bull dog clips, or save up a few weeks fun money to pay for a pottery class every now and then.
Even allowing the kids to spend $2 at the lolly shop can be enough to satisfy their spending urge, and keep kids on track.
Ned and Jack LOVE to use those little plastic tongs to fish out their favourites, and add up the totals as they fill up their paper bag with 5 to 10 treats.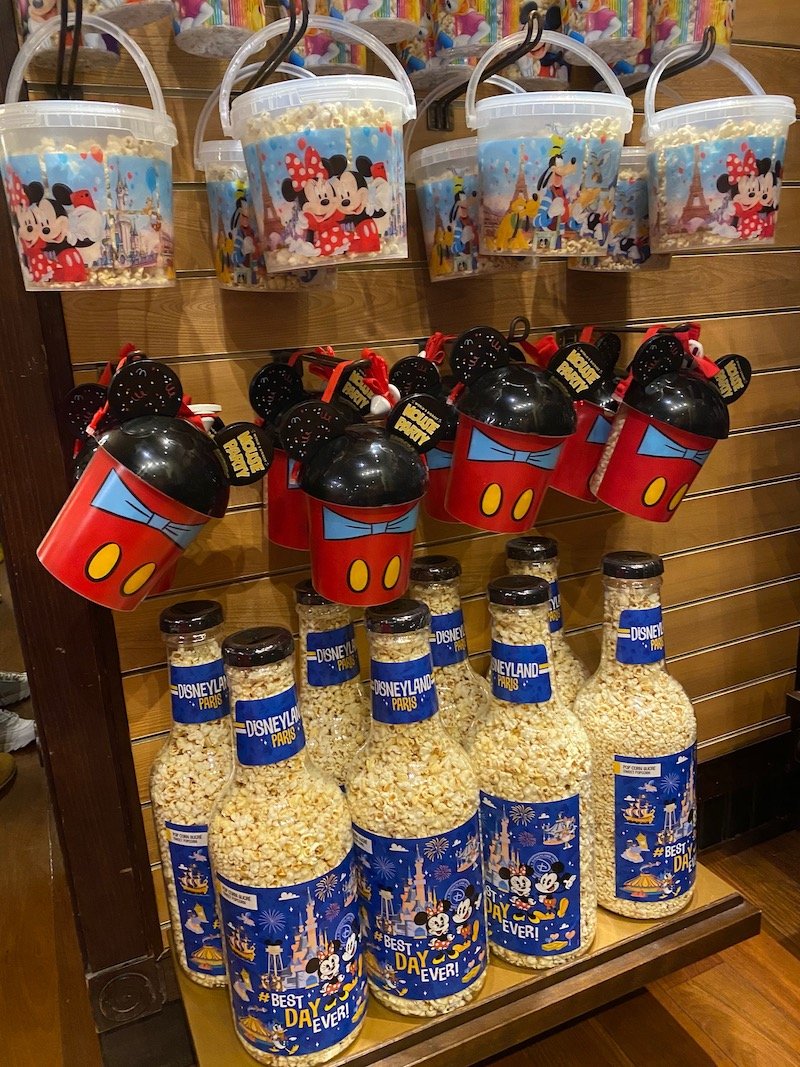 6. SAVING FOR TRAVEL SOUVENIRS & TRINKETS
One of our biggest budget-travel breakers when traveling is when the kids beg to buy 'stuff' from every souvenir and gift shop, conveniently placed at the exit of most attractions, such as children's museums, zoos, and family attractions.
Their pleading gets louder when we simply can't resist taking a peek inside a new toy shop we've stumbled upon on our travels.
Roam the Gnome and I really don't like (ok, we hate!) having to fork out cash for trinkets that will usually be the 'flavour of the minute', before quickly losing their shininess and pull.
So now that the boys are older, all their savings are split into two, just like mine:
a Rainy Day 'Future Fund' for life necessities (and emergencies) as they get older, such as their first car, or to go towards their college tuition
a 'FUN' pocket money fund, that can be used to buy things they want, including travel souvenirs.
Ned, being 11, is totally in charge of his 'fun' fund, and can spend it as he likes, although when we have a trip coming up, I do remind him that he'll need to pay for his own souvenirs so he's motivated to save it up for the trip rather than spend cash each week willy nilly.
But, he definitely is learning the 'worth' of things and working out the 'value' of one thing opposed to another.
Sometimes, instead of nagging, he'll actually decide NOT to buy something silly so he can save up for something bigger and better like his much-wanted playstation.
When HE is paying, he is much more careful of where his pennies go.

Image credit: Steve Johnson via Pexels
7. USE A FAMILY SAVINGS GOAL CALCULATOR
One of the best ways to encourage savings for a trip is to engage everyone by drawing a Vacation Savings Poster on a large sheet of card.
All you need to include is:
your monetary goal on the top
the cost of the item
the weekly amount to put aside, and
how many weeks it will take you.
You could draw a test-tube, or a measuring glass cup or beaker on one side, with a list of amounts you aim to reach marked on the side.
Children can then colour in the 'liquid' as the family savings climb higher and higher towards the goal.
You can do separate charts for the trip as a whole (this can help them to see what a big deal it is that they are being taken to Disney by parents who work hard for the privilege), and ones for the kids souvenir spending goals, with reachable targets.
If you prefer an online tool instead of a visual one, try this savings calculator.
If you have older children, you might encourage saving with the use of an app.
Savings Jar is an "online motivational tool that is part savings tracker, and part vision board."
You can personalise it with a picture of what you are saving for (to help with visualisation too), and read reports of your successes. Many children will love the fact you can earn gold, silver, and bronze stars depending on how well you save too.

8. LEARN TO SEPARATE 'NEEDS' FROM 'WANTS'
Draw up a two-column table and on the top, write 'needs' and 'wants'.
If you want to illustrate it rather than use words, the 'needs' column might have:
a house
a car
groceries
petrol
bottles of water
The 'wants' column for kids might include:
a Disney vacation
a lollypop
a bike
a playstation
a trampoline
a swing set
a puppy
Place it on your fridge.
When children ask for something such as a toy, or a particular food, or a box of chalk, determine which column it would go in, and draw it in.
This can be a helpful tool when it comes to preparing for birthdays and Christmas too.
Children can look at the 'wants' list and be reminded of things they might ask Santa, or Grandma, for.
A "wants and needs" chart can plug the leaks, and help you funnel that loose money into travel savings, instead of wasteful one-minute wonders.
Coffee, however, is a tricky one to place!
9. WRITE A BUDGET
I am a notorious budget list writer, and have been ever since I can remember.
(I even have my diaries from my trip to Japan when I was 15, where I kept a daily log of my spendings and savings!)
My budget includes an amount for all the different bills that appear in a month, plus regular outgoings such as:
petrol
food, and
miscellaneous items such as buying the newspaper.
I also budget for things such as:
hair cuts and colour
car maintenance
savings towards furniture and household style
savings towards holidays (those funds mentioned above)
savings for a rainy day, and
general savings for the unexpected such as a trip to visit a friend, or attend a conference, or a wedding.
Writing where your money goes is the first step in good money management as it brings awareness. It also helps you see where you can trim your outgoings and find that 10% for saving.
10. PRACTICE 'VALUE FOR MONEY' BEFORE YOU GO.
Why not take your older children (4-5 years and older) to the supermarket and give them a real life lesson in value for money?
Give them a $5 note and invite them to choose their favourite healthy things to eat or drink for lunch?
Will they choose a smoothie drink, a squeezie yoghurt, some salami or sliced cheese from the deli and a fresh bread roll, or perhaps a ready-made sandwich?
Challenge them to see how much healthy food they can buy for their cash.
Experiences like this can be helpful preparation for overseas jaunts as they soon see why you say 'no' to convenience foods, or choose to buy a 1 litre bottle of juice to share, rather than 4 individual bottles.
11. COMPARE AND CONTRAST
If you really do need to spend, it can be helpful to take kids shopping with you to a variety of different stores and shops so they can see where they find the best value.
A large merchandiser such as Kmart or Target may offer well-known toys or clothes for less cost than a smaller independent store but may be limited to a smaller range.
Driving distance to the big shopping malls means more cost in petrol and time too, so you might decide in your family that it is more cost effective (and community-building) to buy local and/or handmade to support independent makers.
Op shops and garage sales can be a treasure trove for bargain hunters too, and children can learn that many gently-loved pre-used items are just as good as new. (We picked up a Minnie Mouse toy today for $2)
We can teach children that buying in bulk (if we need the thing) can be cheaper in the long run than buying single packs, especially if it is something we use all the time.
And we can spend time at home going through the sales catalogues and planning our purchases ahead of time, so we don't get caught out paying full price on last minute purchases.
This kind of planning is also helpful at times as the looking, researching, and anticipating can often satisfy or derail the children's need to buy.
One of my top tactics in delaying a purchase is that hopefully someone we know (a neighbour, a friend, or school buddy) might buy or be given the toy or item in question, and my child might be able to have a go.
Many times, I've watched Ned change his mind about a particular purchase once he had tried the thing out… sometimes that's all they need.
All the more money for saving!
Hopefully, what this leads to is that they truly and deeply LOVE the things they do purchase.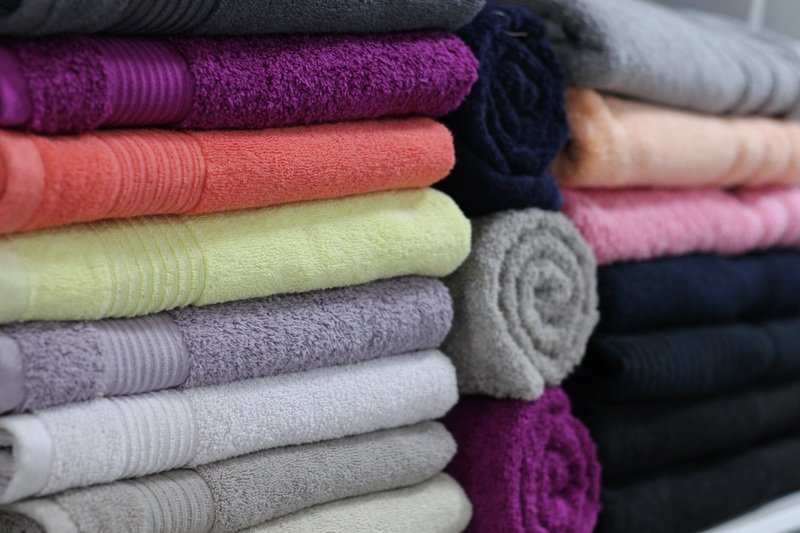 Image credit: PxHere
12. SELL YOUR UNWANTED GOODS
We've renewed our motto to let go of 'stuff'.
I've been selling our unwanted goods on Facebook marketplace, and have boosted our savings with these cash bonuses.
13. SAY NO TO NEW STUFF
NO more new towels, ornamental homewares, growing our collection of bikes and scooters, more cups and bowls, bra's and clothes.
We're mining our cupboards for new outfits, and we're using what we already have until it's ready for the bin.
14. SPEND MORE TIME IN NATURE
An unexpected way of saving money for Disney is to change our habits of how we spend our free time.
We're enjoying more creek visits, bush walks, bike rides, and local river swims in place of shopping days out to the local shopping mall, or a trip to see the latest movie.
Our only expense on these nature days might be an gelato treat before we head home.
That means more freed up cash for the savings jar too.
What are YOUR Tips to Save Money for Disney Travel?
These things are helping us to smash our travel savings goals, despite the fact I have the smallest weekly income I've ever had in my life, as I let go of working mindlessly for others, and move to working from home on my website.