INSIDE: Roam the Gnome's Family Guide to Byron Bay with Kids!
Byron Bay, the land of rainbows and magic and dreams coming true is all about:
white sand beaches with crystal clear tropical waters
old hippies and young entrepreneurs
good coffee, acai smoothie bowls, and mouthwatering vegan food
busy farmer's markets every day of the week
Spell dresses, and
famous instagram mums wearing cheesecloth dresses in terracotta, beige, rose and white.
We LOVE the Byron Shire, and so will you.
If you are travelling to Byron Bay with kids, there's lots more fun things to do in Byron Bay than spend all your time at the Pass or Clarkes Beach, frolicking in the waves.
Do that, but SAVE SOME TIME for all the other awesome things to do in Byron Bay kids style.
There's a bucketload of things to do in Byron Bay and surrounds.
Take a look!
Disclosure: This article contains affiliate links. If you make a purchase after clicking on one of these links, we may receive a small commission at NO extra cost to you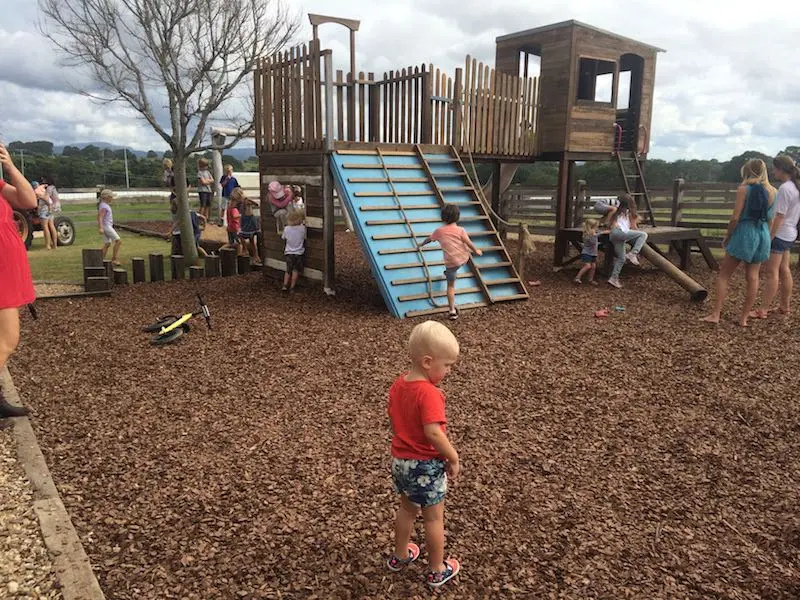 Byron Bay Activities for Families
Roam the Gnome Headquarters is just 10 minutes up the road from Byron Bay at Brunswick Heads, and Ned's school is in Ewingsdale on the way into Byron town, so Byron Bay is our very own permanent holiday destination.
It's already a VERY popular spot for tourists, travellers, backpackers, honeymooners, surfers, hens parties, bachelor parties, and for "girls" AND "boys" weekends, but booking a FAMILY holiday to Byron Bay is not as common.
Australian families tend to book their holiday accommodation on the Gold Coast instead, and do day trips to Byron Bay instead.
(The Gold Coast is home of the famous theme parks like Dreamworld, Movie World, and SeaWorld, plus gorgeous Gold Coast beaches and shopping centres on the Gold Coast – a glitzy yet gaudy beachside haven & Australian family favourite for years. )
If you're not staying in Byron, we recommend booking a hire car, so you can become one of the many hundreds of day trippers to Byron Bay each year.
It's worth the effort and expense.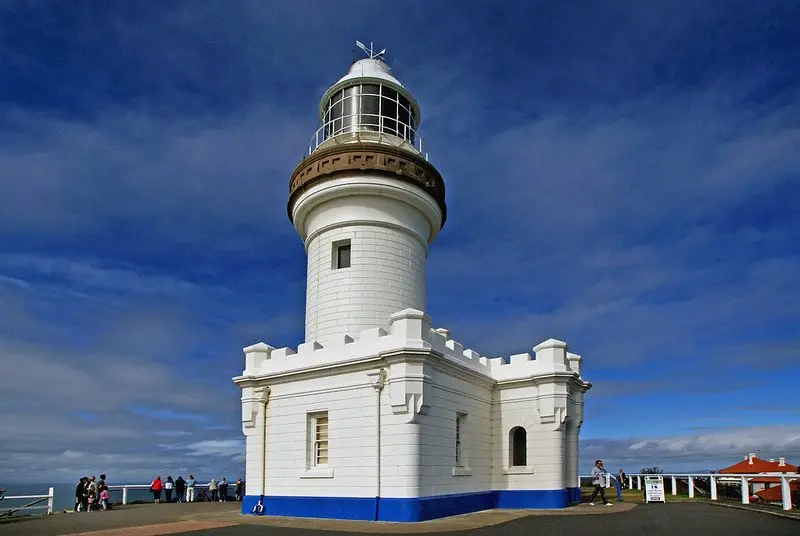 Image credit: Bernard Spragg NZ via Flickr CC BY-1.0
WHERE TO STAY IN BYRON BAY WITH KIDS
But there's LOTS of Byron Bay kids activities, and if you are after a more laid back retreat on your family holiday, book a stay here at one of these Byron Bay family resorts:
No.1: Elements of Byron
Elements is on the road into Byron, about 20 minutes walk from Johnston Street, but there's a solar train that will take you from the resort to the main street in town.
The resort itself is coastal cool, a popular spot for influencers & foodies both.
The Central Lagoon pool is heated so a top spot for a dip!
Plus, they have an all natural adventure playground on site!
It's definitely the best Byron Bay family resort in town.
Check latest prices on Booking.com
No.2: The Byron at Byron
Stay in amongst the rainforest at this hotel on the road towards Lennox Heads.
Fantastic pool and restaurants here, along with a spectacular Day Spa.
Check latest prices on Booking.com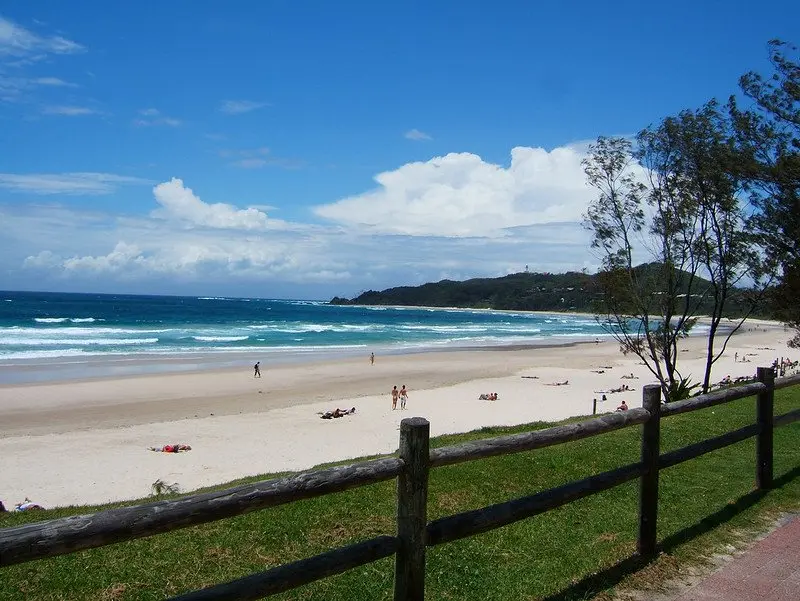 Image credit: Andy Hay via Flickr CC BY-2.0
No.3: The Byron Beachcomber Resort
A family hotel without all the trimmings, but it's best placed for walking to and from town and the Byron beaches with little fuss.
Top spot for a beach holiday with kids.
Check latest prices on Booking.com
No.4: Outrigger Bay Apartments
Another one of our long time faves.
Outrigger is about 5 minutes walk to the Beach Hotel, and Main Beach.
A simple, clean hotel that is just right for no fuss families and kids.
Wander past all the delicious food joints as you wander in. You won't go hungry around here!
Check latest prices on Booking.com
No.5: The Byron Bay Holiday Parks
There's also the option of a cabin or camping at one of Byron's holiday parks.
Check out:
First Sun Holiday Park, right in town next to the Solar Train station and the Main Beach Byron Bay playground.
Suffolk Beachfront Holiday Park, a fave with families who return year after year
Reflections Holiday Parks Clarkes Beach
Or Discovery Parks Byron Bay with a water park, outdoor pool and a tennis court.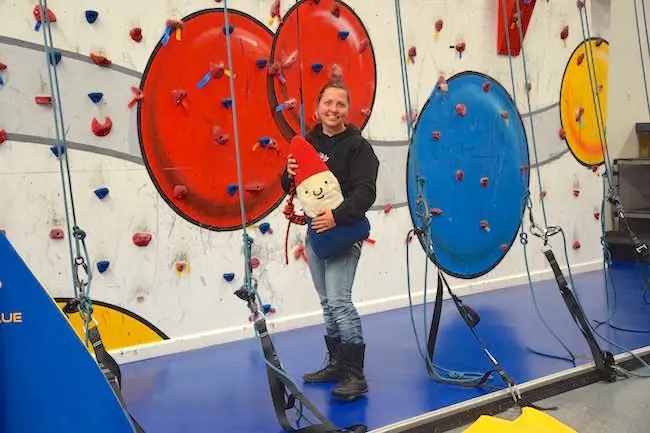 BEST THINGS TO DO IN BYRON BAY WITH KIDS
Correct at time of publication on Roam the Gnome. Please check with venue for updates. We apologise in advance if there have been any changes we are unaware of. All prices in AUD dollars, unless otherwise stated
No.1: Circus Arts Byron Bay Arts and Industrial Estate
Have you ever wanted to run away with the circus?
Perhaps you would just like a go on a BIG TRAPEZE…. in front of your kids? (See, look how brave mama is!)
Or maybe you are just looking for a fabulous day out?
Visit Circus School Byron Bay to try all the fun.
No.1: Join a circus class
Join in a circus class for fun (think hula hoops, aerials, acrobatics, and tumbling), parkour (where you use your body to jump obstacles) or create your own circus experience with a private class
No.2: Flying Trapeze
Take a turn on the Flying Trapeze.
Head on down every NSW school holidays at 12.30pm and 4.30pm Monday to Friday, and at 12.30pm on a Saturday.
No.3: Rock Climbing wall
Climb up the gigantic indoor rock wall.
We love the auto belays!
No.4: Kids Play Space
Play in the Kids Play Space for two hours.
Jump on a jumping castle
walk the bridge
build with bricks
ride the cars, and
wiggle your way into the NEW tube play equipment tunnels.
Socks required, for ages 1- 10.
No.5: School Holiday workshops
Join in a School Holiday workshop.
Kids will juggle, hula the hoop, swing on the low trapeze, bounce on the mini-tramp, and more!
Half day $40 (9.30am to 12 lunchtime, or 2 -4.30pm afternoon session) or
Full Day (9.30 am to 4.30 pm – lunch included)
No.6: Circus Workshops for adults at Circus Arts Byron Bay
Mums and dads have plenty of options too…
Try a yoga class, workout in the gym, climb that wall, or read a book, or catch up on Facebook with coffee from the onsite cafe.
Book a class online today… or just turn up.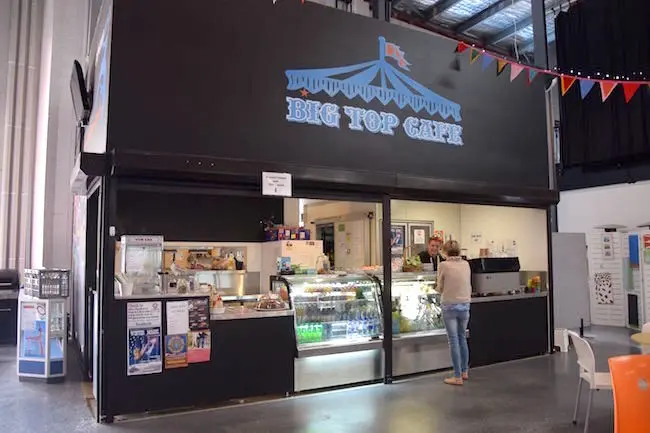 HOT TIP: Things to Eat in Byron Bay at Circus Arts
Try the "SUPER SLICE" at Big Top cafe.
You'll see it under a glass dome on the counter.
This stuff is outrageously good (SUPER in fact!) AND made by a local Ocean Shores gal.
Can't get more local than that.
How to get to Circus Arts in Byron Bay
Drive on Ewingsdale Road into Byron Bay from the highway, and turn left at the BP into Bayshore Drive.
Follow that for about 500 metres until you find the SECOND entrance, the far end of Centennial Cct.
Circus Arts is on your left, a BIG building about 200 metres in.
Park inside the gates (if you are lucky) or find a park on the street.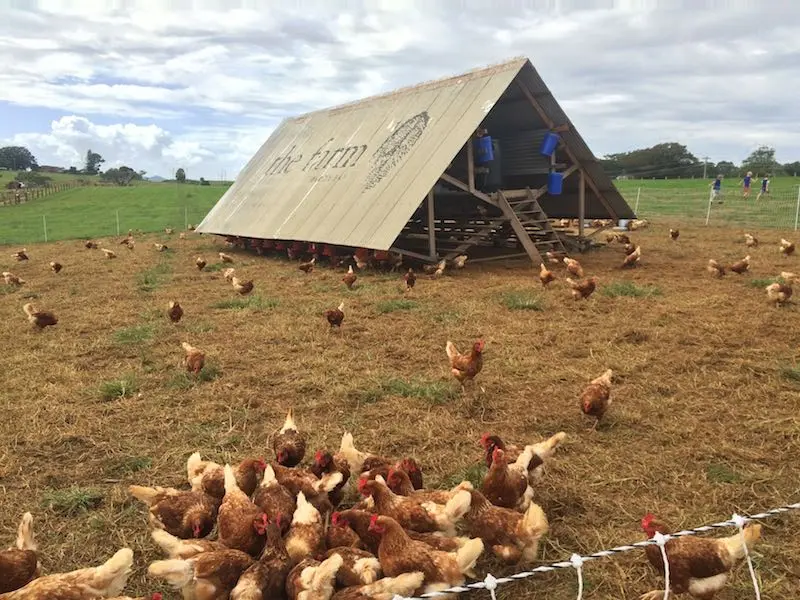 No.2: Best Things to do at The Farm Byron Bay
If you haven't yet heard of The Farm, at Byron Bay, it's time to find out more!
The Farm is a cafe/restaurant/farm/shop collaboration of artisans, chefs and growers including:
Three Blue Ducks Restaurant & Cafe
The Bread Social
Flowers at The Farm
Workshops/events such as Fork in The Field for kids, Milkwood Permaculture courses, and Farm Yoga
Grow, Feed and Educate
The Farm's motto is the Grow, Feed and Educate, and they walk their talk, with a 100% spray and chemical free guarantee, sustainable practices and traditional methods of growing food for the community.
Check out their roving chicken pen…
Joel Salatin of Polyface Farms would have given it a big thumbs up on his recent visit!
With this health-centred motto in mind, the Farm's residents are all about bringing this vision to reality.
PS: Click here for details of The Farm Byron Bay menu & best things to do at the Farm Byron Bay with kids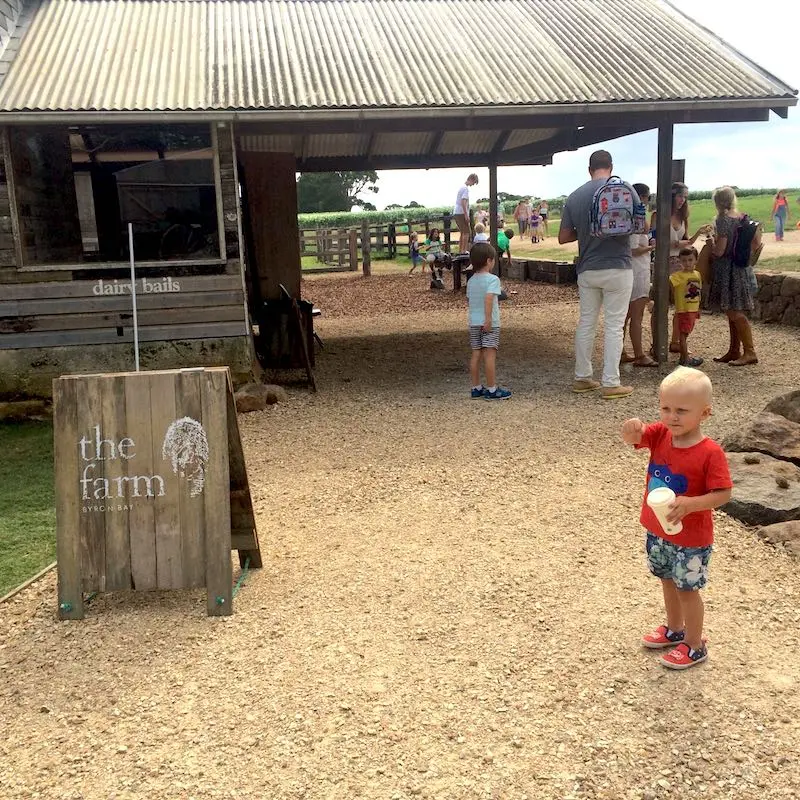 No.1: The Farm Kids Activities Byron Bay
Say hi to REAL LIVE farm animals- chickens by the hundred, and resident pigs too.
Play at the very cool rustic Byron Bay playground.
The play area perfect for the over 4's with its' own 'resting tractor', climbing frame, a very steep slide, and room to run around AND make noise.
The play area is far enough away from the cafe restaurant for everyone to be happy.
Hot tip: Keep a close eye at this Byron playground for toddlers to avoid mishaps as the slide is steep!
There's:
picnic tables
shade, and
a water bubbler close by
No.2: Bread Social & Three Blue Ducks
Grab a portable treat from The Bread Social (think delicious fruit muffins, savoury treats, and coffee by the cup) so you can hang out nearby.
If your kids are old enough to handle sitting at a proper table for breakfast or lunch, take a look at the Three Blue Ducks menu.
It's moreish.
The Farm in Byron Bay is on your left, located just metres from the Highway as you take the Byron Bay exit turn off. … you can't miss it, BUT you may miss the entrance!
(See our directions below)
How to get to the Farm Byron Bay
Take the FIRST LEFT turn you can into Woodford Lane, just past the roundabout with the big Stonehenge style stones in the centre.
Drive a little way down this road, about 100 metres, and the entrance to the carpark is on your right.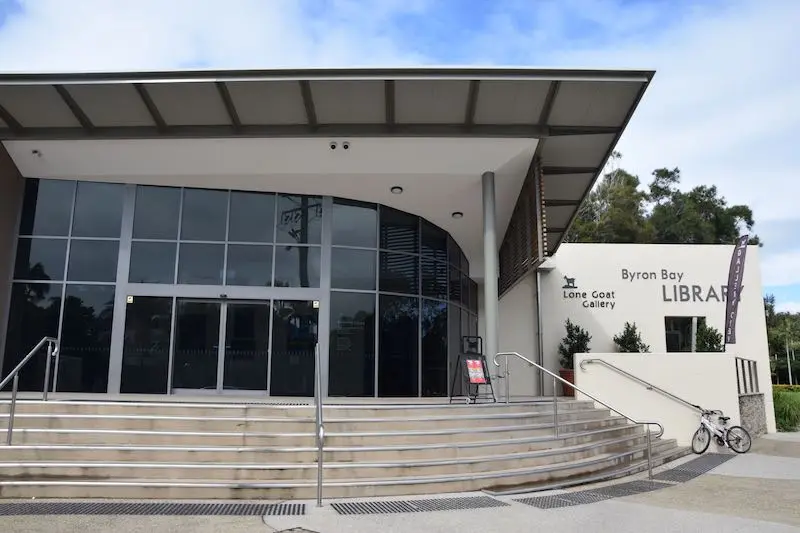 No.3: The new Byron Bay Library
We all know about the Byron beaches, and the lighthouse walk, and the fun shops to browse, and the restaurants in Byron Bay.
But when you are looking for things to do in Byron Bay with the kids, sometimes all you want is somewhere cool, calm and collected to gather your thoughts away from the hippie crowds, the new age energy, the suntanned backpackers, the loved-up sidewalk wanderers, and the noise of Byron Bay.
Or perhaps you are just looking for free wifi so you can share all your fun family instagram snaps!
It's your lucky day in Byron Bay!
No.1: Best Things to do at the Byron Bay Library
Visitors to Byron can access two hours of FREE wifi just by logging on to the library hotspot.
(If you are a member, it's free access all day!)
The Byron Bay library is one of the newer buildings in town, and is also a lovely cool spot out of the hot sun when the kids, and you, want a bit of down time with a quiet book.
Don't you think that reading books is one of the best bits of a holiday? We do!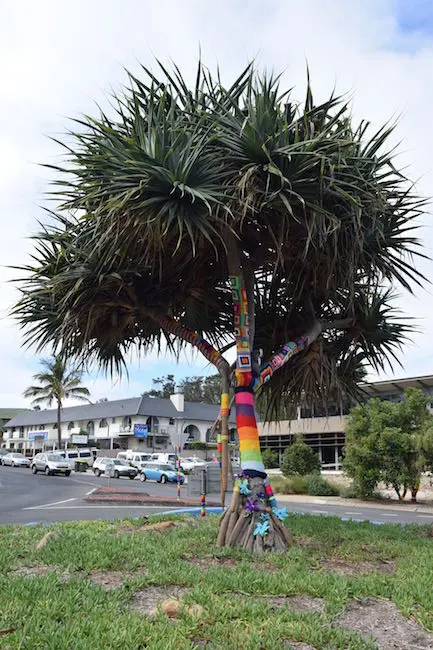 No.2: School Holiday programs at Byron Bay Library
There's also regular school holiday activities and craft workshops.
Check the program online.
There's also:
a weekly story time (10.30am on Tuesdays), and
Baby Bounce (10.00 am on Fridays).
How to get to Byron Bay library
It's on the corner of Lawson and Middleton Streets, Byron Bay
Look for LAWSON street (the main road running parallel to the beach) and follow it along until you reach the roundabout at Middleton street.
The library is on your right at the roundabout.
You can't miss it!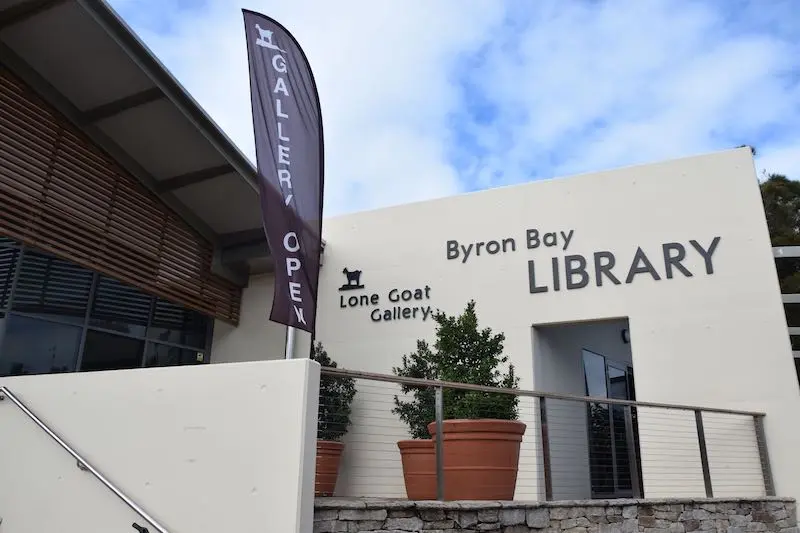 No.4: Lone Goat Art Gallery
Bonus!
The Byron Bay Library precinct has its' own art gallery.
Art lovers, take a little squizz at the Lone Goat Art Gallery on your way out.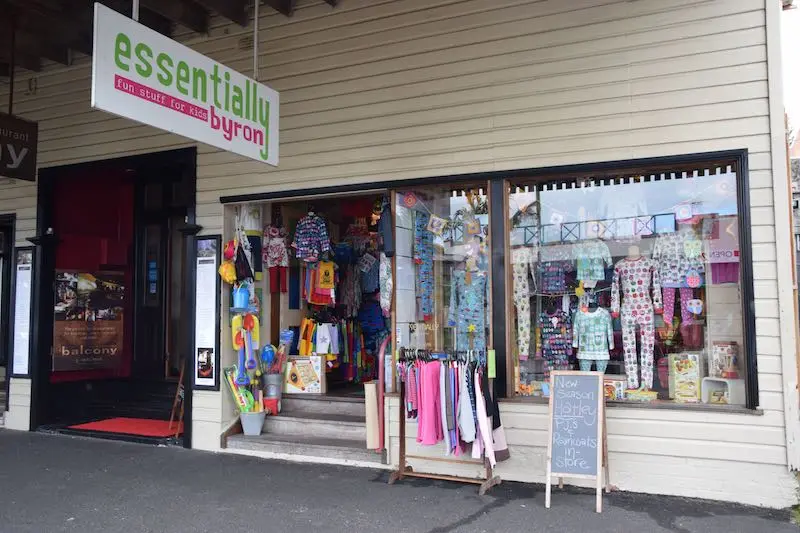 No.5: Essentially Byron
For one of the best kid-friendly toy shops I've ever been into anywhere, stop by Essentially Byron.
It's on the left side of the road, just past the MAIN roundabout as you hit town.
It's underneath the Balcony Restaurant.
They stock so many cute things from the best toy brands from around the world… better watch your wallets.
But oh gee, if you are looking for a cool reminder of your time in Byron town, on point with modern design, RUN… don't walk!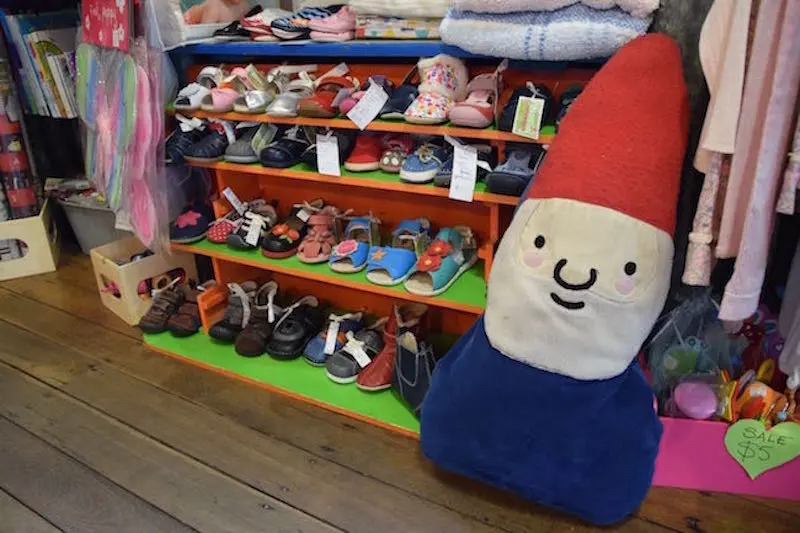 Brands they stock for children's wear
Hatleys (Canada) for stylish pyjamas and raincoats
Claesans (Dutch)
PLUM
Orbit Kids (a Byron Bay local with cute 'hippie' style kids outfits)
See Kai Run Shoes
Sun Emporium Swimwear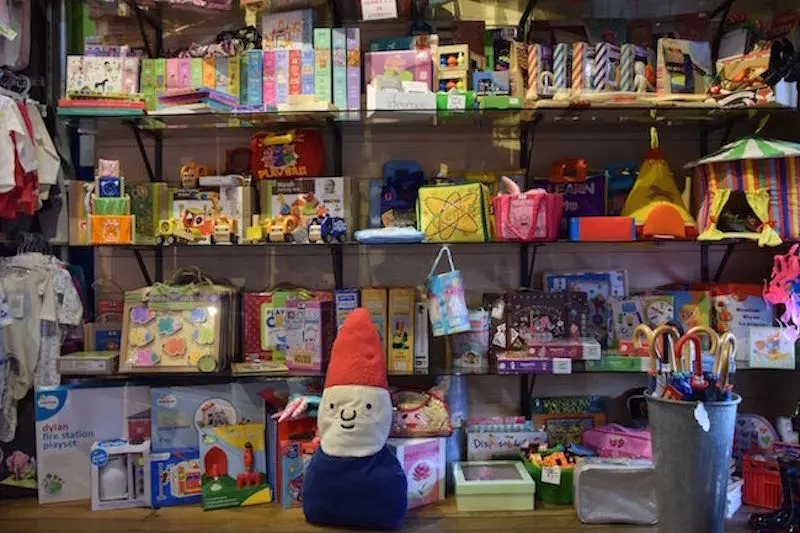 Toys and Accessories
Djeco (Art and craft packs, just perfect for mini-travellers and car journeys)
Seedling (craft sets. For hotel room quiet.)
Green Start puzzles and books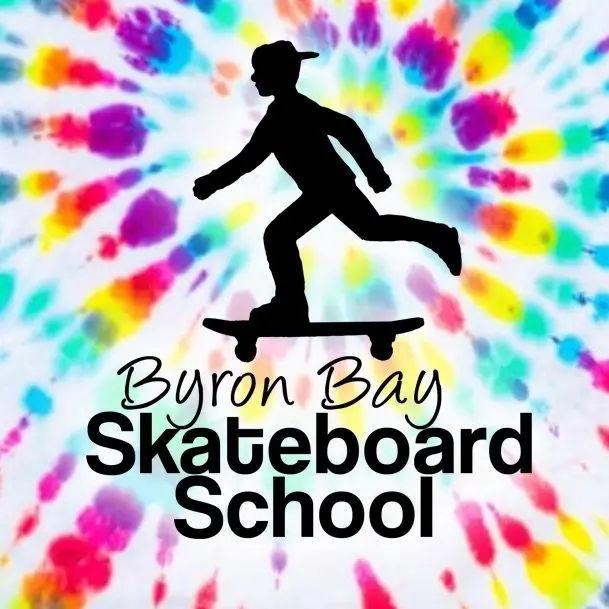 MORE OF THE BEST BYRON BAY ATTRACTIONS FOR KIDS
Need to know more about what to do in Byron Bay for kids?
Try these activities in Byron Bay for families.
No.1: Byron Bay Skateboard School for kids
Book the kids into the Warehouse Day Camp for a full day of skateboard instruction in a fun day camp environment.
Or a Skatepark tour where the kids will spend the day touring around the best skateparks in the Byron Bay area and Gold Coast.
Kids must be aged 6-12 for the day camp, and 7-12 for the skatepark tour.
No.2: Byron Bay Surfing Lessons for kids
You can't visit Byron Bay without taking a surf lesson, or three.
Soul Surf School, TripAdvisor's number one surf school in Byron, offers kids group surf lessons for kids aged 5 to 12 years.
Or book a 2 hour session for beginners or intermediates with Lets Go Surfing for kids aged 7 to 15 years.
No.3: Cape Byron Lighthouse Walk
Take the Cape Byron Walking track all the way down to the most easterly point of Australia.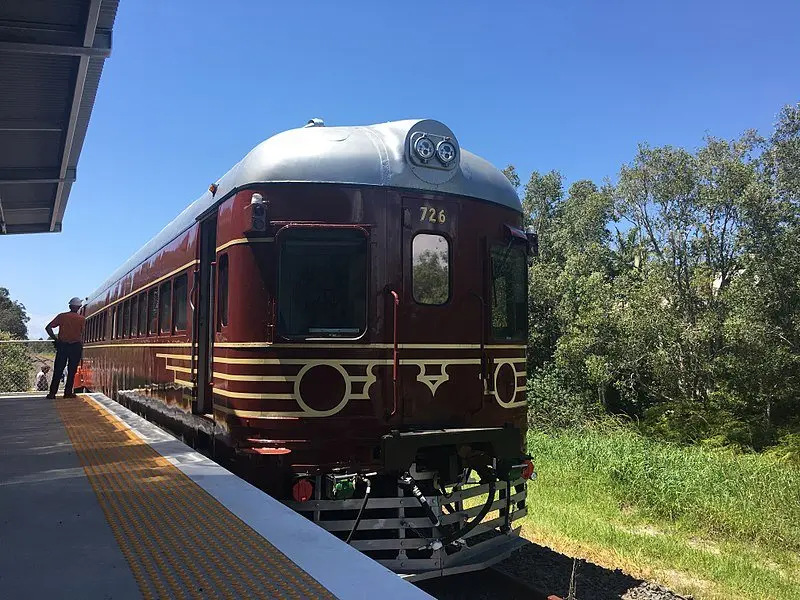 Image credit: Wayne Brown via Wikipedia CC BY-SA 4.0
No.4: Ride the Byron Bay Solar Train
The Byron World First Solar Train runs 364 days a year, carrying seated passengers on vintage lounge seats in first class!
Travel round trip from North Beach station near Elements of Byron and The Sun Bistro, all the way to Byron Beach station next to the First Sun caravan park and Simmos Caltex servo, and back.
Fares for the Byron Train are:
$4 one way, or $8 return.
Kids 6 -13 are half price.
Kids 0-5 years are FREE.
No.5: Toy Kingdom Byron Bay
Looking for top things to do in Byron Bay on a rainy day?
Head to Toy Kingdom to purchase some emergency art and craft kits, games, puzzles and construction toys.
They sell all the faves:
LEGO
Jellycat
Schleich
Ravensburger, and
Sylvanian Families.
Find it at Shop 2 103 Jonson St Byron Bay.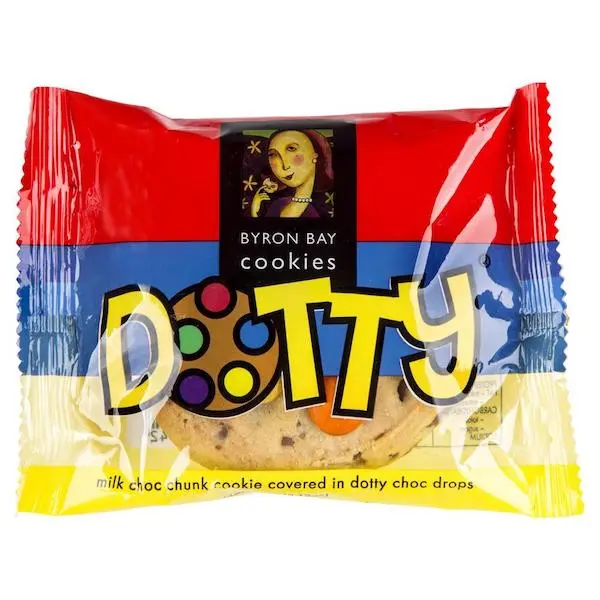 No.6: Byron Bay Cookie Company
Kids need to try the original Byron Bay Dotty cookie, a playful milk choc chunk cookie topped with rainbow dotty choc drops.
Both locals and tourists love to pop into the gift shop and stock up on these best selling cookies for Byron Bay gifts and souvenirs for family and friends (and seconds you can eat now)
Find the main gift shop at the Ozigo complex, at the entrance to the Arts and Industrial Area.
Or visit the Coffee Shop at Shop 3, 4 Jonson St and enjoy a free cookie with your coffee purchase.
No.7: Kulchajam
Kulchajam is Byron's not-for-profit arts and cultural organisation.
Check the Kulchajam calendar of events for local happenings.
BEST BEACHES IN BYRON FOR KIDS
No.1: The Pass
Be sure to climb up the stairs to the viewing platform at Fisherman's Lookout, and play in the rock pools.
Also, if you park in the Pass parking lot, do take the kids on a bushwalk on the Palm Valley loop to see the bush turkeys, and the odd wallaby.
The Pass cafe is good to grab a quick bite or a cup of joe.
This is the best beach in Byron to spot well known Instagram mums and their tribes of kids.
No.2: Clarkes Beach
Clarkes beach is the wide open beach area you can see looking back from The Pass towards Byron CBD.
(Main Beach is the part of the beach that is closest to town, along the same stretch)
This is the spot to look out for whales, especially off the elevated walkway that runs along Lighthouse Road.
It's less sheltered though, so it's harder to find shade and not so good on a windy day.
No.3: Wategos Beach
This is the most famous of Byron's beaches, and a top spot for both beach going, and people watching.
Find it just north west of Cape Byron and the lighthouse.
There's street parking on Marine Parade but go early as spots fill quickly. A 4 hr parking limit is enforced between 9am to 6pm Monday to Sunday including Public Holidays.
We love the tree lined edge of the beach, as it means you can set up camp here, not far from the water, but still in the shade on a hot day.
You can see Julian Rocks from here.
No.5: Little Wategos Beach
This is another local's favourite, although it's tiny at only 150 metres long.
Not as easy to get to, as you have to follow the Cape Byron walking track path over from Wategos or walk down from the Lighthouse, so it's less crowded.
There's a rocky foreshore on this protected bay, another reason why kids love it.
No.5: Tallow Beach
A popular beach with local families, you'll find this beach on the right hand side of the Cape Byron Conservation Area up to Broken Head Nature Reserve.
Be sure to swim between the flags and swim only when patrol crews are in attendance as there can be rips.
BYO picnic food and water, as there are no taps.
No.6: Cosy Corner
Cosy Corner is a cute little beach on the underside of Cape Byron lighthouse, at the north of Tallow Beach.
(Access both beaches from the same Tallow Beach carpark but turn sharp left for Cosy Corner.)
Perfectly protected by the Cape Byron State Conservation Area cliffs, it's a top spot for picnics, and meeting up with friends, but not so good for swimming as the waves can be big and wild.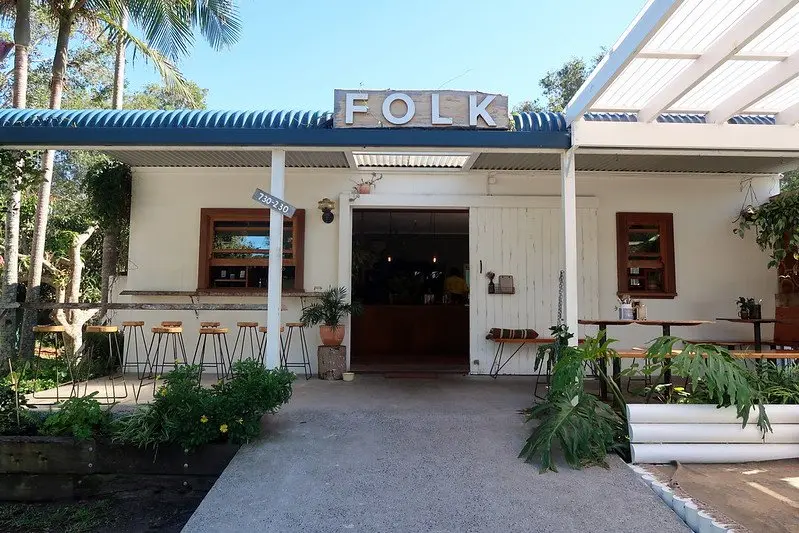 Image credit: Bex Walton via Flickr CC BY-2.0
WHERE TO EAT IN BYRON BAY
Best Cafes in Byron Bay for Coffee, Breakfast and Brunch
Top Shop
Suffolk Bakery (this is a top fave with locals)
Folk Kiosk in Sunrise estate
100 mile table
Bun Coffee

Kid Friendly Restaurants in Byron Bay
There are tonnes of choices when it comes to family friendly restaurants in Byron Bay.
Try one of these family restaurants in Byron Bay for starters:
Miss Margarita
OSushi
Earth 'n' Sea Amazing Pizza and Pasta
BayGer burgers
Treehouse on Belongil pizzas
The Cardamon Pod vegetarian
Bay Kebabs (a long stayer in town!)
Fishheads for fish and chips takeaway to eat in the park
Red Ginger for a quick dumpling stop
The Sun Bistro (near Elements resort)
The Beach Hotel – typical pub food but good for kids as it's noisy, so their noise won't make a difference.
Stone and Wood Brewery
Special mention: The Italian Byron Bay, next to the Beach Hotel, for the best beef cheeks I've ever eaten. Great for older kids, but not so easy with toddlers.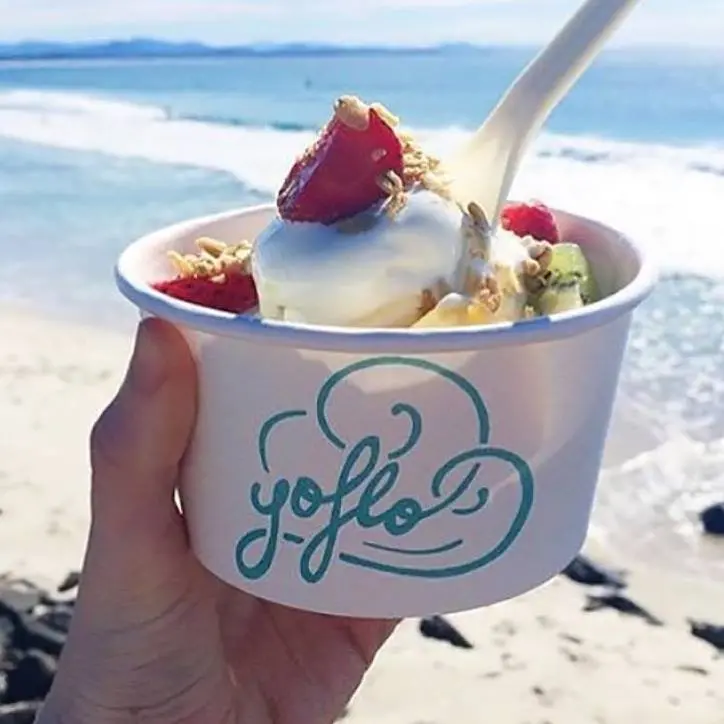 Image: Yoflo Byron Bay
Best Dessert in Byron Bay
For dessert, try YoFlo frozen yoghurt bar. This natural ice cream substitute is very popular with local mamas.
Or In the Pink gelato, on Jonson street, a family run gelato bar that has been in Byron for years and years.
L'ultime is a French patisserie with divine pretties you won't want to eat!
Or try the Love Byron Bay Creperie and Chocolate Boutique for family fun!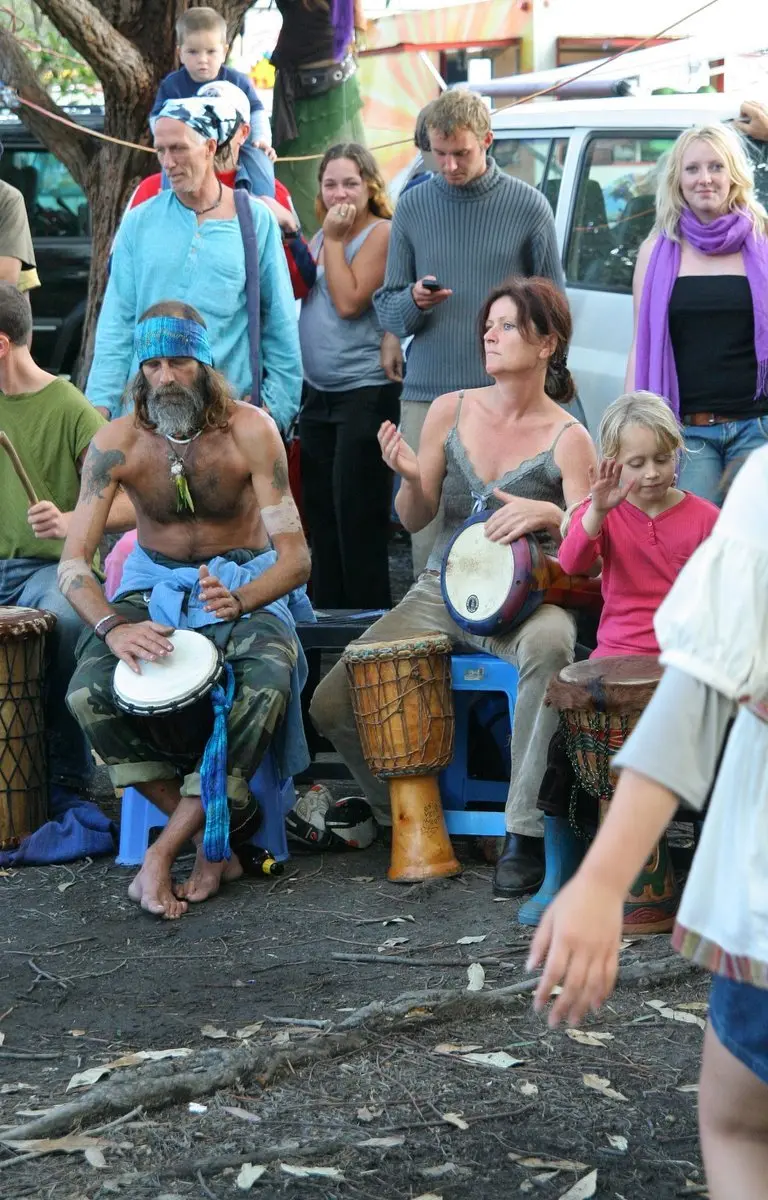 Image credit: Paleontour via Flickr CC BY-2.0
BEST MARKETS IN BYRON BAY
There's Byron Bay markets every week, including the famous Sunday Markets in Byron (and Bangalow, the Channon & Lennox Heads)
Check it out for the food, the handmade goods, the fashion, and the characters. It will be a highlight of your Byron Bay family holiday.
Oh, and the drumming circles and live music!
Foodie on holiday?
Visit one of the Farmers Markets in Byron Shire and surrounds, almost every day of the week.
---
READ MORE: Check out our guide to the best markets in Byron Shire here. (Update coming soon)
Byron Bay Things to do on a Rainy Day.
Head to one of these indoor spaces in Byron:
Circus Arts
Palace Cinemas
Byron Theatre shows
Byron Bay Library
Kiva Spa in Mullumbimby
Join a workshop at Byron School of Clay or check out what's on offer at Byron Community College
Visit Byron Music school and up your guitar skills
Take a cooking class with Taste Byron Bay or Bhavana Organic Farm
Book into a family friendly yoga class at the Byron Yoga Centre or Rainbow Yoga in Mullumbimby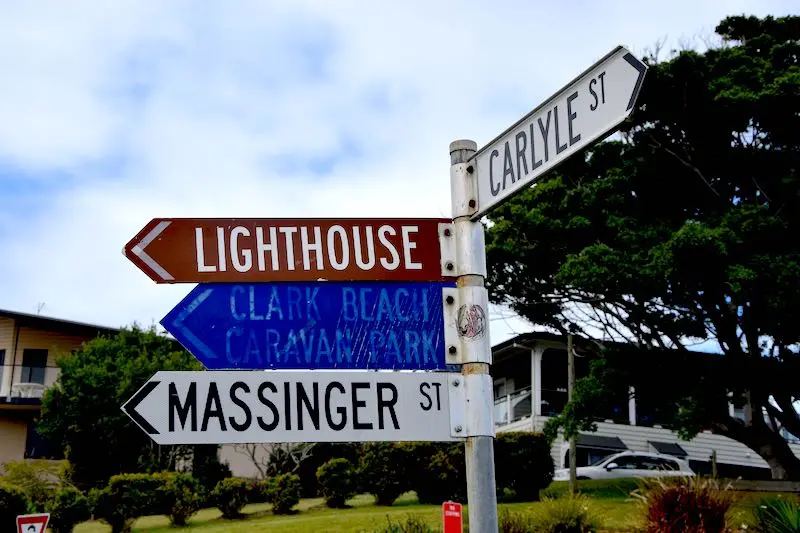 PRAM FRIENDLY WALKS BYRON BAY
No.1: Byron Bay Coastal Walk
The Byron Bay coastal walk is the top stroller friendly walk in Byron Bay.
Start from in town, and wander the concrete path past Main Beach, and Clarkes beach.
It then becomes a timber boardwalk that runs parallel to Lighthouse Road all the way down to the Pass beach carpark.
From here, there's stairs, so turn around and enjoy the stroll back ready for coffee time.
No.2: Lennox Heads boardwalk
The Lennox Heads boardwalk is another option for prams and stroller walks in Byron.
No.3: Mullumbimby Heritage Track
Wander the flat and stroller friendlly Heritage Track in Mullumbimby along the river, through native scrubland.
There's a playground here, and little huts where you can stop for a picnic.
No.4: Tallow Creek bike path & walking track
Tallow Creek bike path links Byron Bay to the Suffolk Park bike track.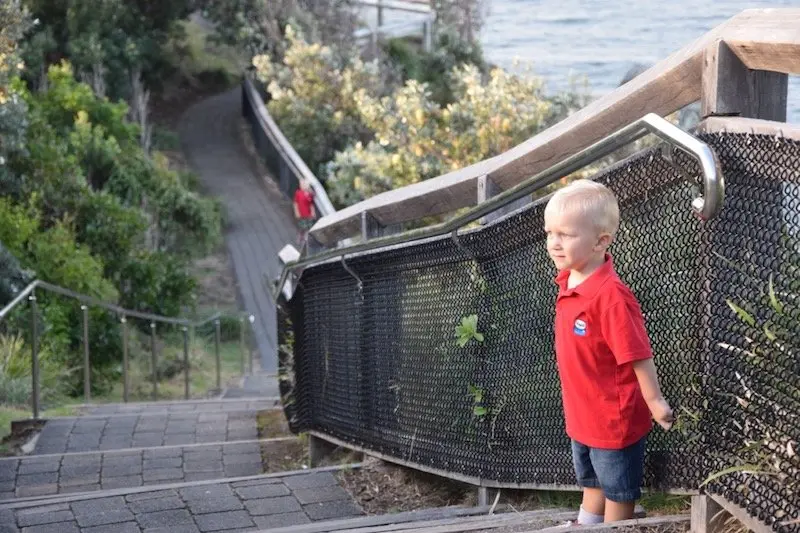 Warning: Byron Bay Lighthouse Walk
The Byron Bay Lighthouse walk is NOT pram friendly.
The stairs are steep, and the track to Australia's most Easterly point is uneven, and it's too difficult to carry a stroller up and down when there's a crowd.
For this Byron walk, an ergo carrier is the best bet.
MORE FUN THINGS TO DO IN BYRON BAY FOR KIDS
These are the best things to do around Byron Bay.
No.1: Minyon Falls
Pack lunch and take a drive out to Minyon Falls, one of Byrons' much loved waterfalls and bushwalks.
Minyon Falls lookout is a good spot to check out the view, then take the Minyon Falls walking track down to the natural pool at the base of the falls.
BYO swimmers and towel.
Book Now: Minyon Falls Bushwalk & Ocean Kayaking with BBQ Lunch Tour
No.2: Killen Falls (best Byron Bay waterfalls)
Take a drive towards Ballina to find Killen Falls, a beautiful patch of big scrub rainforest complete with a waterfall.
There's a short track leading you there.
It's a top spot for a shady picnic, but not for swimming.
Find it on Killen Falls Drive, Tintenbar, off Friday Hut Road.
No.3: Bangalow
Bangalow is prime real estate in the Byron hinterland and it's old time main street has a particular charm that draws visitors from around the world.
Find curated bookshops, slow fashion, good design, bespoke coffee, farm to table food and more in this elegant village.
No.4: Mullumbimby & Federal
Byron Bay is just 20km from the country town of Mullumbimby.
Mullumbimby is home to the Mullumbimby Chocolate Shop, and very near Crystal Castle, that magical home to the world's largest amethyst cave, nicknamed "Dragon Egg" (This place is insta-famous!)
And so much more too.
Take a look at our family guide of things to do in Mullumbimby and Surrounds.
Don't miss these attractions!
---
Book now: Byron Bay Hinterland & Bangalow Full Day Guided Tour (includes Crystal Castle entry, Bangalow shopping street, & lunch)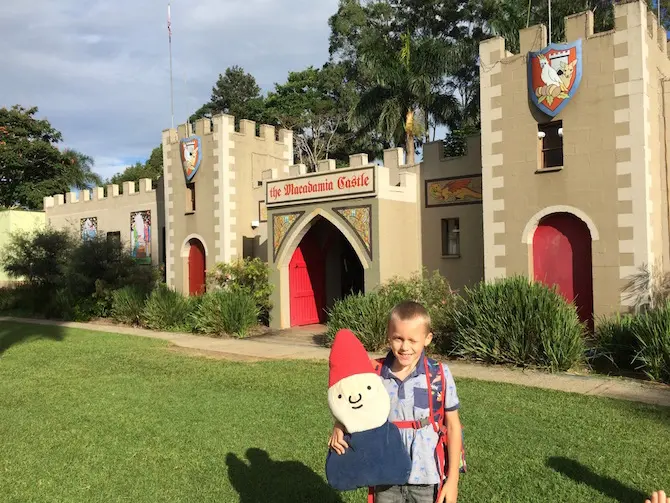 No.5: The Macadamia Castle Byron Bay
Ride the train, visit all the farm animals and Australian wildlife, play mini golf putt putt, dig in the sandpit, and climb the giant treecastle playground.
Then head to the gift shop & cafe to eat a delicious brunch or lunch of pancakes!

Image credit: Leo Becker via Wikipedia CC BY-ND 4.0
No.6: NEW Bangalow Playground
Visit this newly built nature playground just behind the main street of Bangalow.
Bangalow Parklands (also known as the Weir) has a heritage factor too, having been built from old sections of timber recycled from Bangalow bridges.
There's all kinds of adventures to be had with:
gang planks
giant bolders to climb
climbing poles, and
two slippery slides
It's one of the best Byron Bay playgrounds around.
Hot tip: Visit Bangalow in May when the annual Bangalow Billy Cart Derby is on! The Bangalow Markets are also a top day out.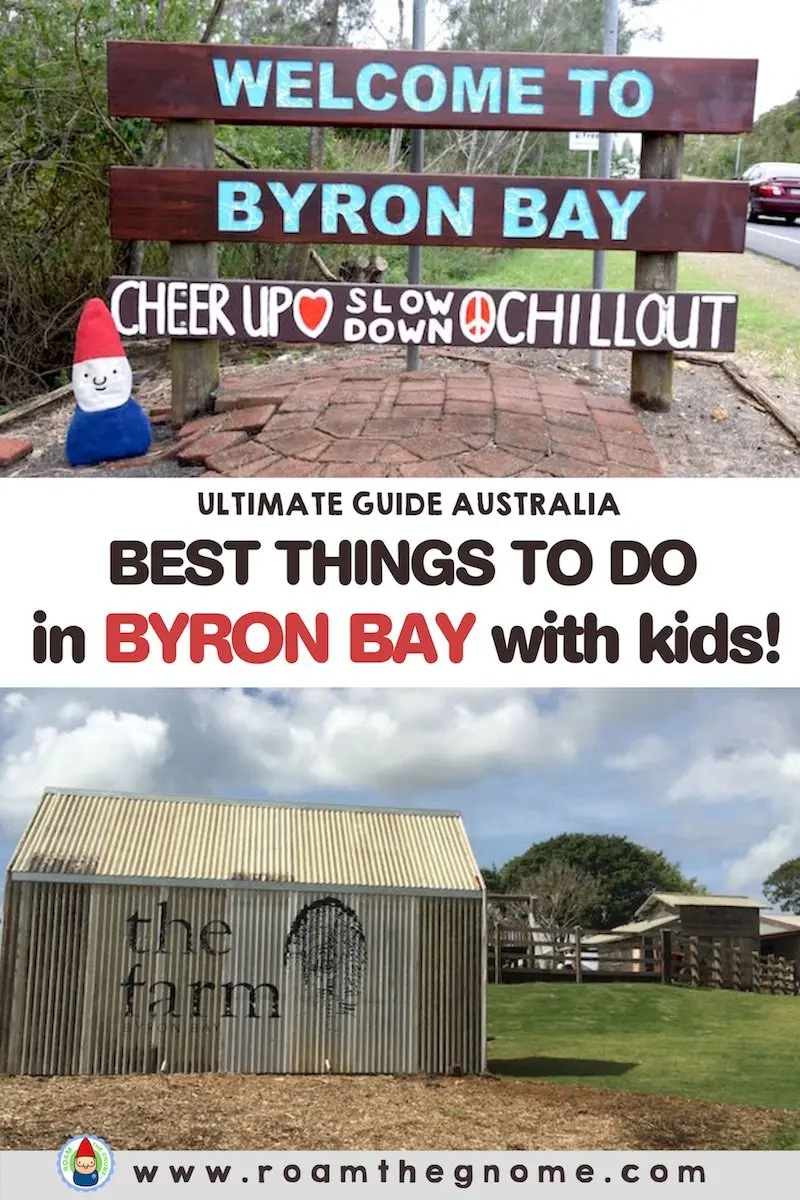 No.7: WaterLily Park Ocean Shores
Visit the Waterlily playground in Ocean Shores.
Without a doubt, the newly built community playground with shade sails is Byron's best playground.
Waterlily park has:
a children's nature-based playscape
40m double Flying Fox with both a standard and an all-abilities seat
'Tree house' and 'Fort' – two level timber play structures
enormous timber see-saw
webbed basket swing
double slippery dip
climbing nets
activities for younger children – like musical pipes, a spinning wheel, and tactile elements.
Plus, open fields, and an open air gym equipment right next door.
Bathrooms, water taps, and picnic facilities onsite.
Find it at Yamble Drive, Ocean Shores. Free parking in the small carpark on site.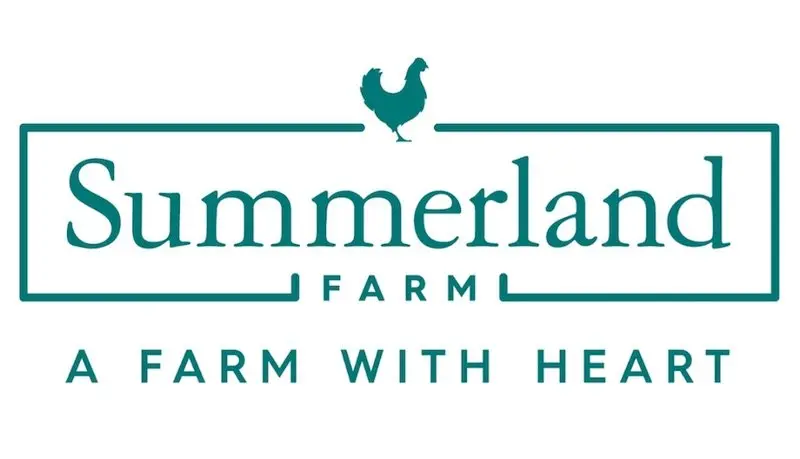 No.8: Summerland Farm, Alstonville
The Water Park playground at Summerland Farm House with No Steps is the big drawcard on a hot day.
BYO picnic, and chill out here for a good half day.
You can also:
wander the nature boardwalk
take Avocado & Macadamia farm tours
visit the gift shop
take a tractor ride
visit the farm animals,
play on the playground or around the farm, and
enjoy their signature Scones with jam and cream at the cafe
Summerland House employs people with disabilities, a wonderful community caring for their customers.
No.9: Amaze 'n Place Alstonville
Explore the unique maze (the only one of its kind in the world) at 149 Wardell Rd, Alstonville.
There's a cafe on site, and puzzles too.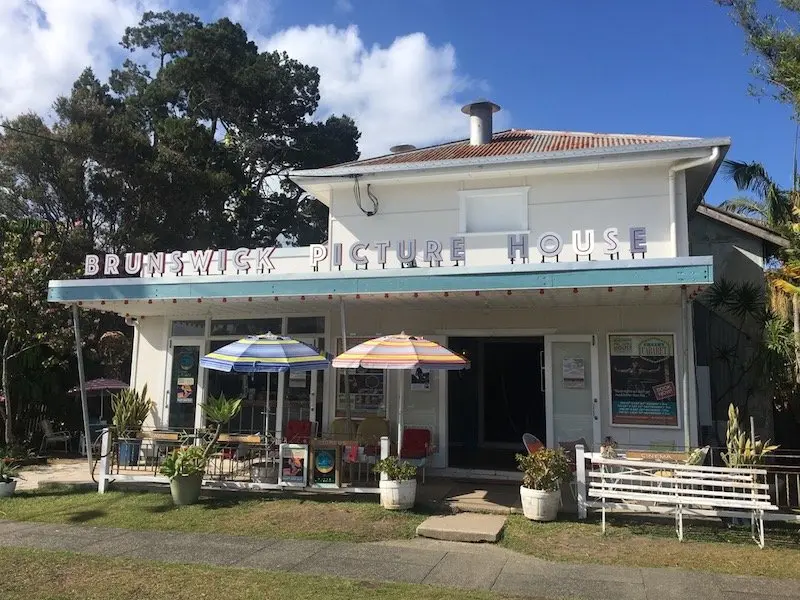 Looking for family friendly things to do in Byron Bay region?
Click the blue links below for more Byron Bay Shire attractions.