Looking for things to do with kids in Hong Kong?
One thing you must put on your list is a trip across Victoria Harbour on the world famous Star Ferry.
At just HK $2.50 for adults (0.50 AUD CENTS!) and HK $1.50 for kids 3 -12 , (prices have gone up slightly since I took this pic), you can travel between Hong Kong Island and Kowloon, all day long without putting a dent in your wallet. This ferry trip must be the cheapest public transport in the world. Even better, kids under 3 are FREE! (NB: Check the current price list here)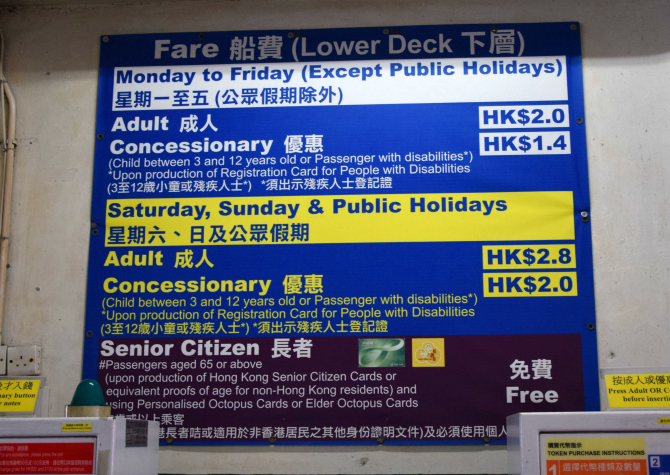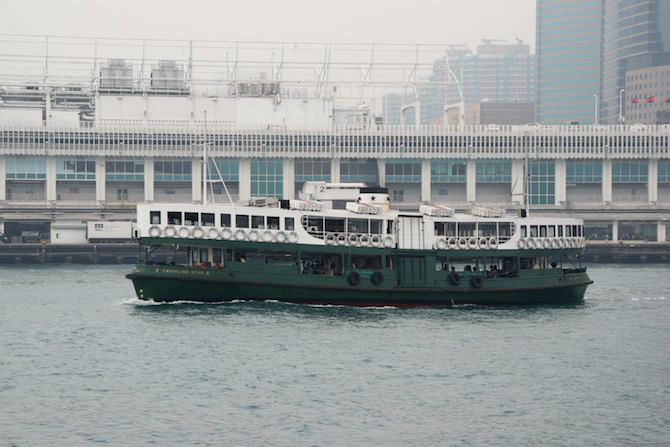 My kids, with Roam the Gnome in tow, LOVE catching any kind of boat. So do I. I love boats and ferries so much, I often dream of living on Dangar Island, in the Hawkesbury River of Sydney, just so the kids and I could catch the postal ferry boat to and from home everyday to get to school and work. (Our friends lived this life for many years when the kids were young, and while it's not always easy or as romantic as it sounds – travelling on the water in a storm is not much fun, nor is trying to get home when you miss the last ferry of the day – I feel very strongly drawn to do it sometime.)
We travelled on this boat from Central to Tsim Sha Tsui with my wonderful old friend, Tania, an Australian expat who has been in Hong Kong for 13 years. I love to travel with a local. They know so many secrets that 'tourists' and even really good 'travellers' have difficulty finding. There's just no substitute for local knowledge.

Key points of interest
The boat ride from Central to TST lasts about 10-15 minutes. The one from Wanchai last about 20 minutes.
"Stuck in traffic" takes on a completely different meaning at sea but it's a real thing in Victoria Harbour. Sometimes the ferry may slow down or stop in the middle of the harbour to let other boats and ships pass by.
There's a vending machine selling umbrellas just by the entrance. We thought that a little strange until we realised that Hong Kong weather can turn in a second. Attendants on the Star Ferry will roll down plastic 'cafe' style curtains in the case of bad weather to keep you somewhat dry on your trip.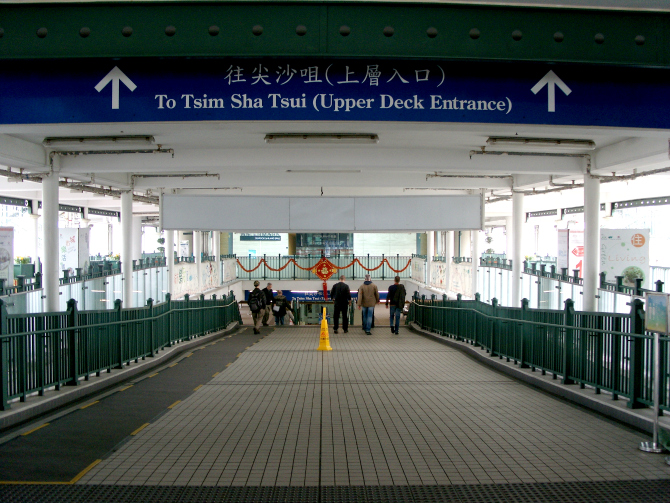 Did you know?
A crossing of Victoria Harbour on a Star Ferry has been named by the National Geographic of Traveler as one of the "fifty places of a lifetime".
The fleet of twelve ferries currently operates two routes (four prior to April 1, 2011)

across the harbour, carrying over 70,000 passengers a day, or 26 million a year.
Even though the harbour is crossed by railway and road tunnels, the Star Ferry continues to provide an inexpensive mode of harbour crossing. The company's main route runs between Central and Tsim Sha Tsui.
It has been rated 5th in the "Most Beautiful Ferry Rides in the World" poll by Conde Nast Traveler in 2015.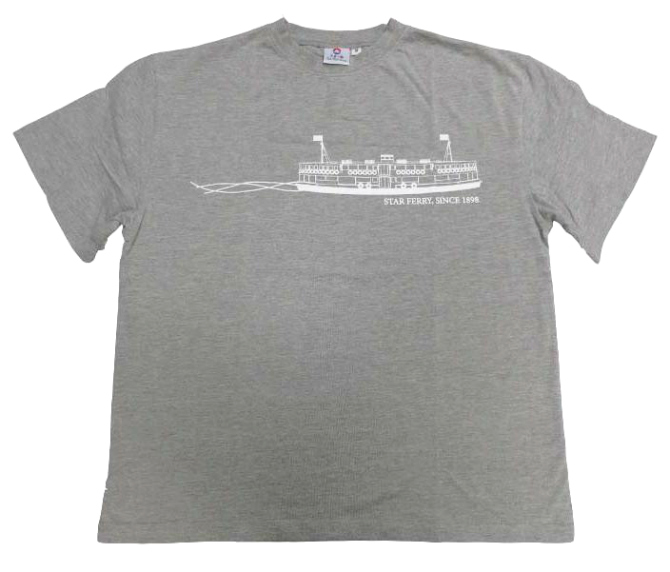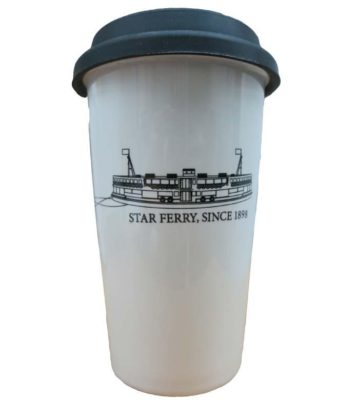 (Kind of) Fun to buy
You can now buy Star Ferry Souvenirs!
The Star Ferry t-shirt will set you back $90HK
My souvenir of choice would be the travel mug – at $70 HK dollars – that's $12.50 Australian for a cup you'll drink coffee out of 365 days a year. Cheap!
Purchase at the Post Office, or the Star Ferry Online store.
Eat and Drink
There's cheap and cheerful food stalls and convenience stalls in both Central (Starbucks, Kee Wah Bakery, Pier 7 Cafe and Bar, 7-Eleven, Kaiser's Deli) and Tsim Tsa Shui ferry terminals (Arome Bakery, One Tea House, Wing Wah Cake Shop, Tai Cheong Bakery). While not the cheapest eats, it's fine for a quick snack of Chinese pastries and breads, or drink stop.
Looking for a local travel guide?
I've searched and searched for some kind of 'locals-style' tour that is able to organise custom itineraries at an affordable price or something similar to the "Big Apple Greeter" initiative in NYC where locals with a bit of free time offer themselves as a tour guide to show people around.
I can't find anything under about $400 AUD for the day for two people. I'm wondering if there might be a mum out there somewhere who might help out for a bit of pocket money?
Might be worth posting an enquiry on HK Moms Facebook page. Perhaps someone there can help or point you in the right direction.
Toadstool Rating (by the kids)
The Inside Scoop
Toilets available in ferry terminals and on the boat
Hong Kong City Essentials
Thinking about a trip to Hong Kong? Here's a link to find ALL the information you need to know, in one place.