INSIDE: Roam the Gnomes Guide to the Best Things to do in Hong Kong with kids.
Why stop at 10 Things to Do with Kids in Hong Kong?
Hong Kong has plenty more to offer.
We've rounded up what we think are the 18 best things to do with kids in Hong Kong, including SUPER DOOPER fun hotels to stay in, fun encounters with animals, playgrounds and indoor play spaces (for those necessary moments of catching your breath when you travel with kids), foodie fun adventures, and SNOOPY! Because in our books, you can't visit Hong Kong without at least one encounter with the cutest dog in the world.

We wish someone had done the leg work and written this list for us! Hong Kong with kids is super fun!
TOP 18 THINGS TO DO IN HONG KONG WITH KIDS
Best Place to Stay in Hong Kong With Kids
NO.1: Hong Kong Disneyland Hotel
Because we'd love Mickey or Minnie to pop in and wish us goodnight too!
All the details of this extraordinary opportunity right here.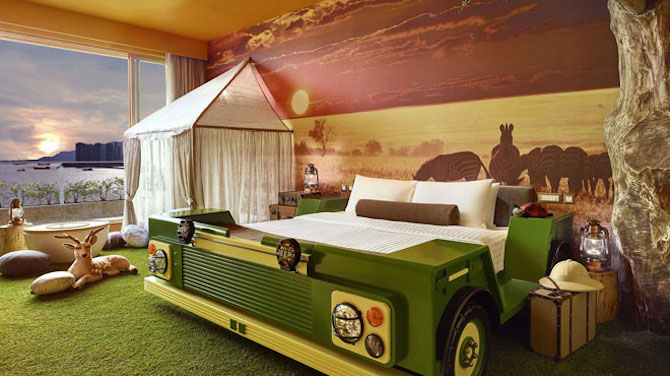 No.2: Gold Coast Hotel Hong Kong Gold Coast Hotel
Just out of town, and far enough away to help you catch your breath, the real treasure of this Gold Coast hotel is the THEMED family rooms. Be a princess, or a pirate, a jungle explorer, or perhaps a voyager of the vast galaxies with an overnight stay here.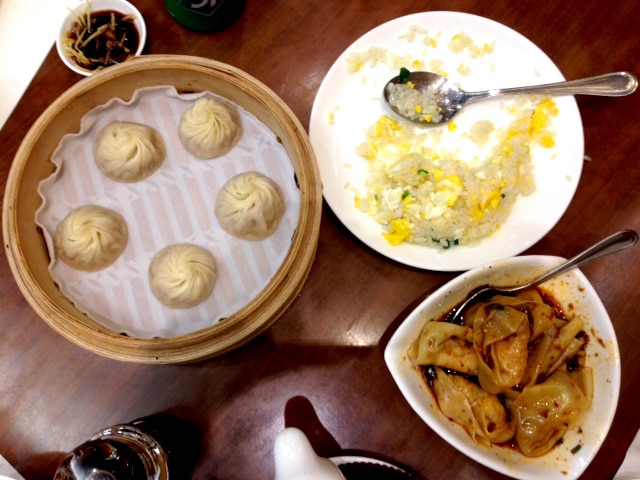 Where to Eat in Hong Kong with Kids
3. Din Tai Fung Hong Kong
Do not miss eating at this kid-friendly dumpling and dim-sum restaurant.
If you've ever thought Michelin-starred food was WAYYYYYY beyond your budget, think again and jump in the closest Red Taxi you can find to land a table here.
Din Tai Fung has a well-deserved reputation for fresh, fast and fabulous food and kids are more than welcome.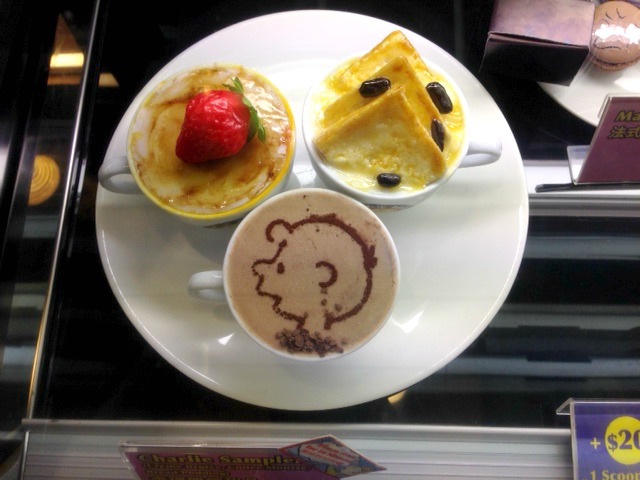 No.4: Charlie Brown Cafe.
Because cute food can also taste delicious! Kids of all ages love it here. The kid in me possibly loved it even more than Roam the Gnome or my boys! If you're a Snoopy fan, pop this place on your itinerary today. All the details here.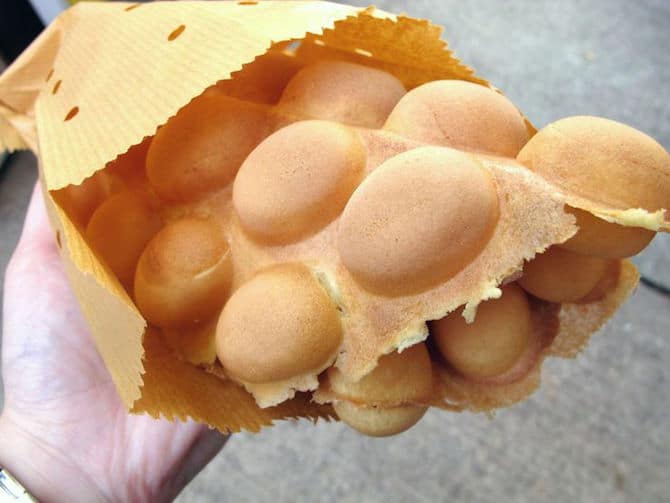 5. Ok, so at the risk of repeating myself, I'm also going to share this one with you. The Top 10 Foods to try when you are in Hong Kong. Two of them are listed above but there are EIGHT, yes, EIGHT other typically Hong Kong foods you and your kids must go hunting for. Mini egg puffs, congee, mango pudding… embrace your inner foodie with these fun ideas.




6. When the kids have had enough of dumplings, noodles, wontons, and dim sum, visit Pizza Express. There's 13 outlets across Hong Kong alone. It's a step above your normal pizza shop, with plenty of variety on the menu and GOOD quality food. There's even an outlet at the airport for pre-flight dinner options. The stuff for kids to do while you wait for your order will keep them amused for ages too!

Playgrounds and Theme Parks


7. Ocean Park. We didn't (ran out of time) and it's my one biggest regret from our Hong Kong stay. We've done plenty of research into kid-friendly places around the world, and Ocean Park recently appeared in the TOP TEN most visited theme parks IN THE WORLD! So that says something, doesn't it. Don't be fools like us. Pop a visit on your itinerary today.
Oh, and if you want to know how toddlers will fare there, read our story. (Hint: there's plenty of stuff for little people!)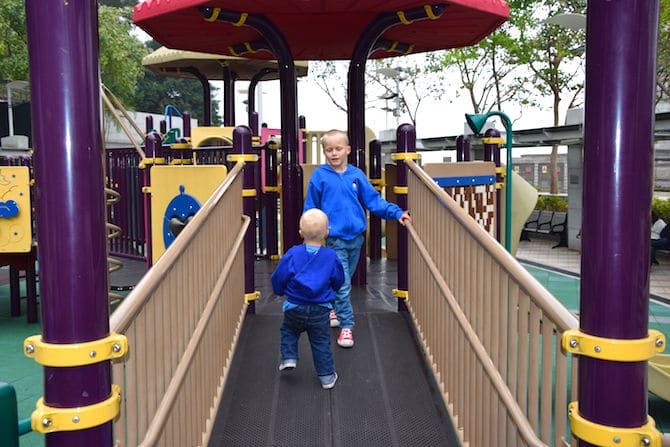 8. Middle Road Playground.
We must be honest.
Our experiences of 'fun playgrounds' in Hong Kong was pretty dismal.
They've yet to catch up when it comes to 'nature play' and in our travels, 'architecturally designed play spaces for kids' is not a term on anyone's lips just yet.
But if you are in Tsim Sha Tsui, this playground will shine like a golden orb beckoning your kids for an hour or two!
It's close to the Science Museum and the temporarily rehoused Avenue of the Stars exhibitions.
Find it at the top of a bunch of stairs. Location and how to get there, right here.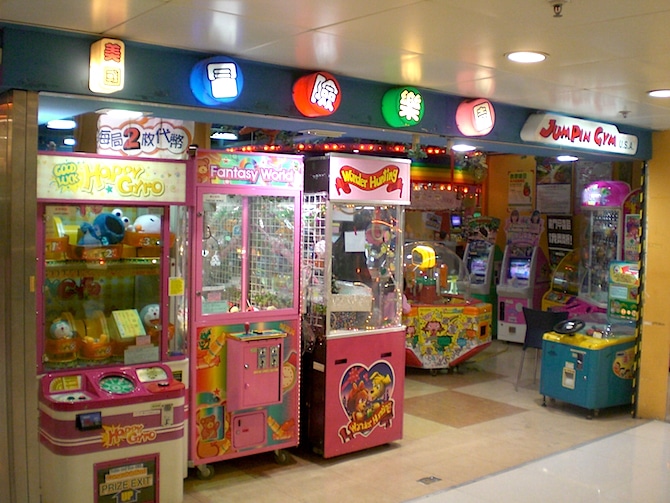 9. Hong Kong weather a little shabby? Need to find something indoors to do? Then do as Hong Kong locals with kids do and visit one of 48 outlets of Jumpin' Gym. It's a chain of TimeZone-style arcade games/workshop space/indoor playground. It's cheap, colourful, noisy, and fun! Read all about it and find the details of which branches of Jumpin' Gym we prefer right here.
SUPER DOOPER FUN things to do!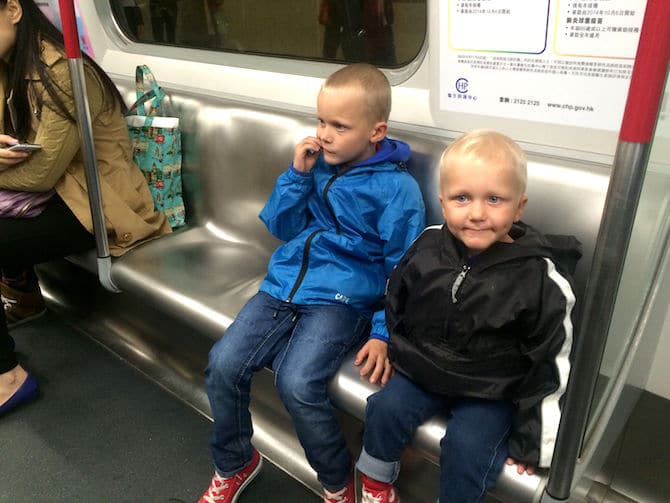 10. Hong Kong is a transport lovers dream town! If your kids love to explore and try out all the different types of planes, trains and automobiles they can find, then we put you to this challenge. How many different types of transport can you and your family catch in ONE DAY? Stuck for an answer? Then read our list of (10) suggestions, pack a bag of snacks, and set off. Ready, set, go! Ding Dong! (Quirky tip: One of our suggestions is the world's longest undercover escalator! Your kids will love it)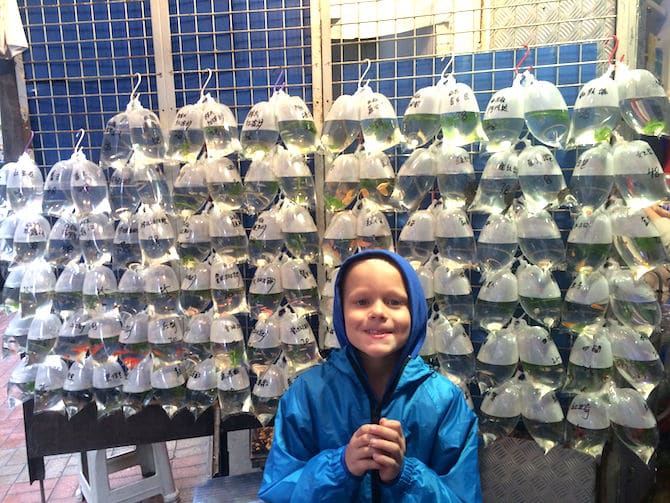 11. Roam the Gnome and I agree. Ned and Jack's FAVOURITE things to go in Hong Kong with Kids must be this. A visit to the Hong Kong Goldfish Market. Did you know it's not just goldfish? We didn't either and were extremely surprised at all the animals we met there. If your kids are animal lovers too, pop on by. All the details of how to get there, opening times etc, right —> here.


12. Closely followed by, a visit to the Bird Gardens (or Bird Market, whichever you prefer.) My boys were fascinated by the old men wandering around with their songbirds, and Roam the Gnome and I enjoyed a moment's peace and quiet. Walking distance from the Goldfish market too.


13. And if we had KNOWN about the Pink Dolphins you can see in Hong Kong Harbour, we would've have been on a boat quick smart. This experience is one-of-a-kind, and may not be around much longer if pollution continues to poison the waters, so don't delay. Best thing is, if you don't see a pink dolphin on your cruise, you can sail for a second time for FREE so you do! Read all about it here.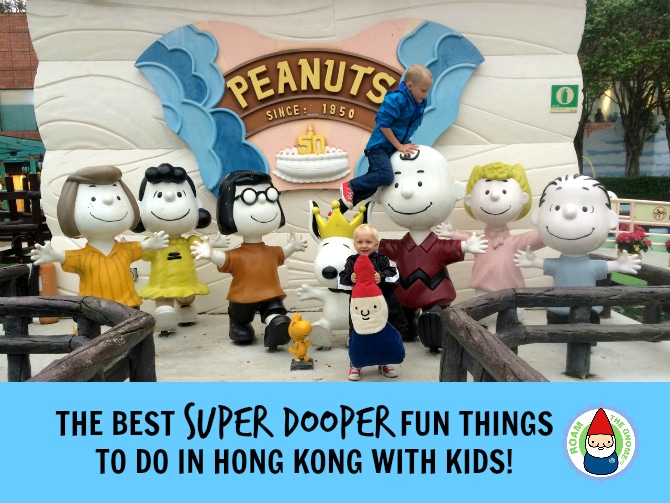 14. Pop by Snoopy's World. We can't let you leave Hong Kong without a visit to Snoopy's World, a FREE Snoopy-themed playground/park adventure place with a couple of little rides, and a giant playground. It's right next to some really nice shops too, so if one of you is happy to man the fort, perhaps the other can pop off for a little retail therapy… Want the insider knowledge about this place? We wrote about it here.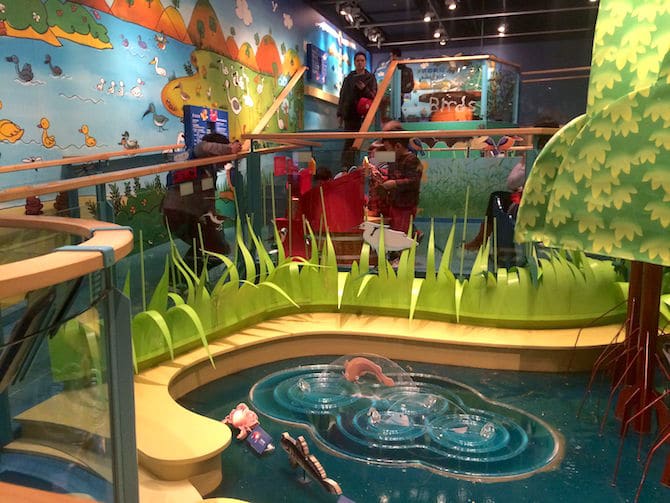 15. The Children's Discovery Gallery at the Hong Kong Heritage Museum is SUPER FUN! Hands on, and totally interactive, this was one of the best child-friendly places we've found in Hong Kong full stop. Most likely, you'll be the only foreigners there as it's a bit of a hidden secret for travellers. If your kids are under 10, they'll love it. Take a sneak peek here.


16. Ride a Cable Car to Ngong Ping 360 and walk up to see the Giant Buddha. If it's a nice day, spring for the Crystal Car at least one direction. The kids will be beside themselves looking down through a crystal clear floor to the tree canopies below. It's pretty spectacular! (There's a gigantic outlet mall right next to the Lower Terminus too, so those who like to shop might like to plan ahead and save a little extra time on the return journey before heading home, bags in hand.)




17. Ride the Funicular Tram up to the top of Victoria Peak and take in the views of the city and harbour. At the top, there's Madam Tussauds, and the Trick Eye museum if you are so inclined, or let the kids stretch their legs with a hop, skip and a jump around the walking trails. Pray for fresh clean air!




18. Visit a TOY market street. Give the kids a small budget of their own to spend, and set them (kind of) free! Like, not literally free as it's busy here and you'll lose them! But free to buy their toy of choice. It's junky but oh how exhilarating it is to buy a bit of colourful fun toy stuff every now and then!

Anything to add to our list of the Top 10 Things To Do in Hong Kong with Kids?
Send us an email to hello@roamthegnome.com and we'll pop your suggestions on the list.
***
Follow Roam the Gnome (Family Travel Ideas) on Instagram —> Click here
We love to share the SUPER FUN kid-friendly stuff we find around the world, so you can go there too!
ADD TAGS
eg jetsetting kids, playgrounds, family travel, travel with kids,
AMPLIFY