INSIDE: Roam the Gnome's Guide to the Best Arts and Craft Workshops for Crafty Travelers, young and old.
Do you love to travel?
Do you adore meeting the locals?
Do you live to craft, or sew, or dye with natural materials, or stitch, or paint, or play with mud, or meditate, or SING?
Whatever your creative outlet, there's a creative art or craft workshop to join in, in every country you visit.
Most of these workshops will cater for kids over 5 or 6 too.
Joining in a workshop is a fabulous introduction to the culture of the cities you visit.
Take a look below at our collection of creative cooking, art and craft workshops in Australia, Asia, Japan, Nepal, India, America, Europe, and the UK.
Disclosure: This article contains affiliate links. If you make a purchase after clicking on one of these links, we may receive a small commission at NO extra cost to you.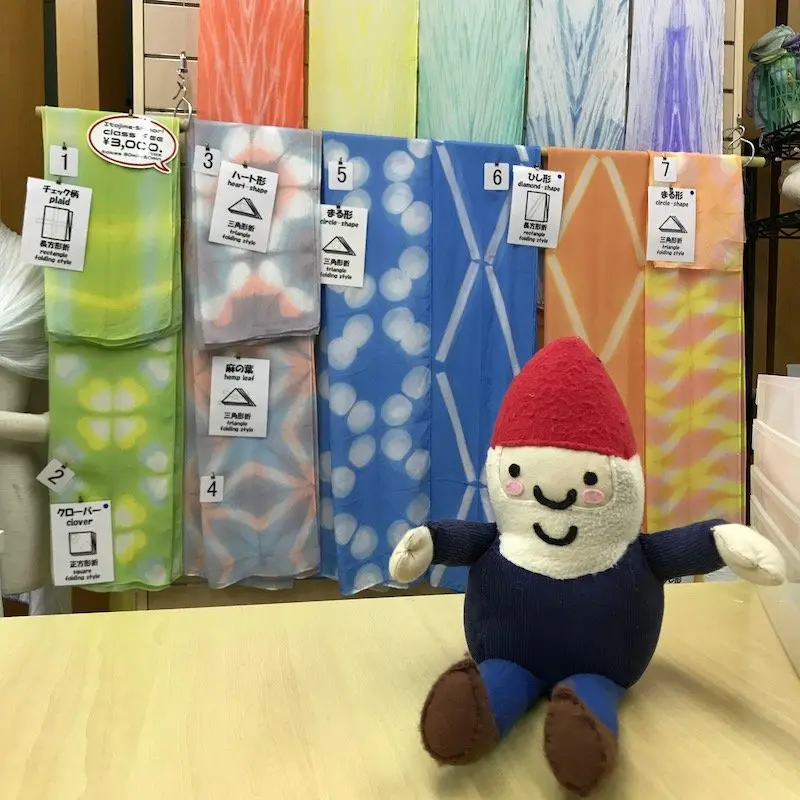 Explore the Best Craft Workshops Around the World!
There's three things in life I can't live without.
Travel
Nature
CRAFT.
(I forgot chocolate. The 4th thing I can't live without)
Crafting with my hands (in the broadest sense of the term) is in my blood, heart, and soul.
I'm not particular or fussy about the handcrafts I play with, but I adore working with natural things that feel good to the touch, spark joy in my heart AND bring pleasure to my eyes, such as:
embroidery thread (in particular hand-dyed cotton threads)
wool felt
fleece
timber
natural fibres including flax, and
indigo and plant dyes.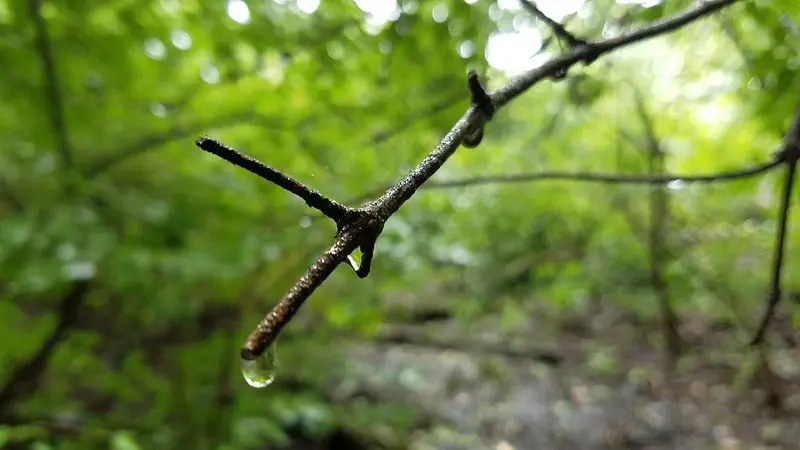 Image credit: Dan Keck via Flickr CC0
Nature craft workshops
I have a particular love of Y sticks!
You can often find me searching the ground to pick up fallen branches to find the perfect Y shape, and I've taught MANY nature craft workshops to teachers, early childhood teachers, mamas and kids 6-12 years old using sticks as my resource.
I use them:
as extra decoration in flower vases filled with my favourite Australian natives, and
to hang dangly things from. I keep a stash.
Sticks are the most handy useful craft material I know, and they are free!
Proof that art and craft workshops do not need to be expensive, or out of reach.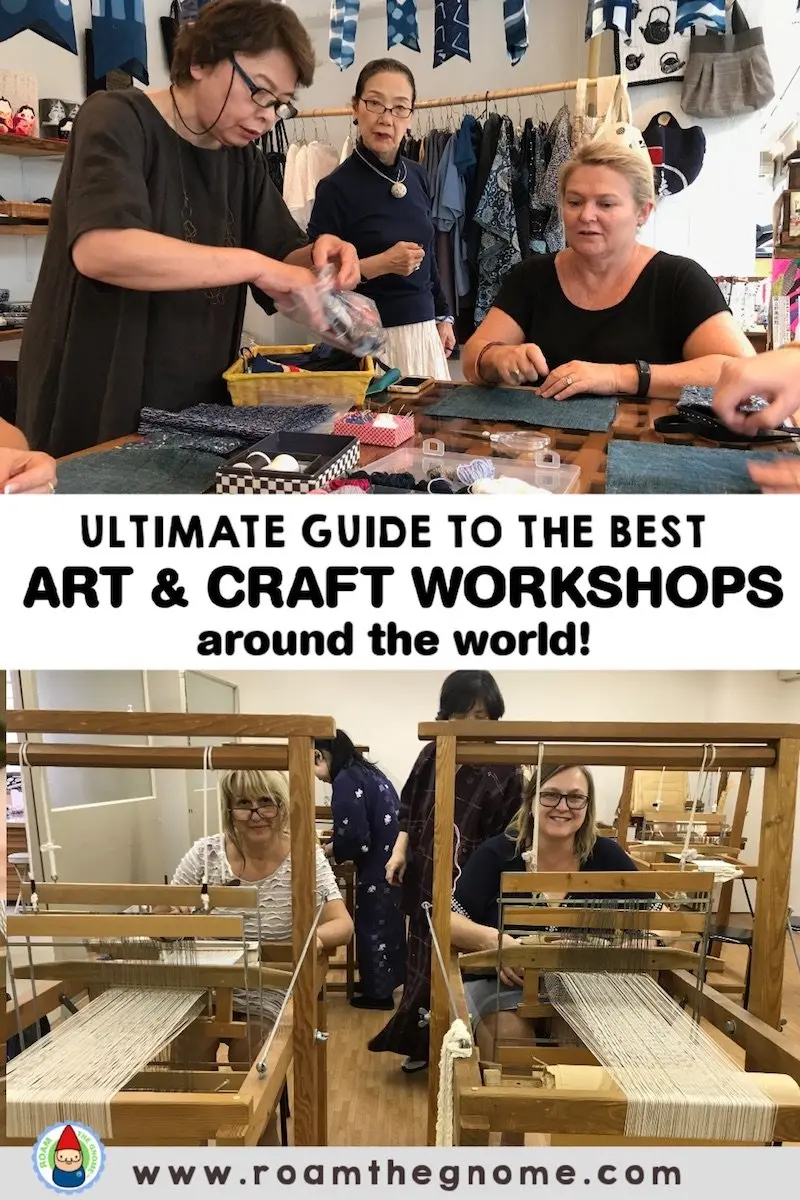 Best Art and Craft Workshops for Adults List
My travels include opportunities to explore local craft, art, food, design and culture.
Plus, I love wholesome workshops that lead you back to yourself, like:
mediation
yoga
whole food cooking
raw food and smoothies, and more.
There's a whole world of art and craft workshops just waiting for creative enthusiasts to let down their guards, and give them a go!
Let's explore and take a look at all the arts and crafts workshops you can put on your next travel itinerary too!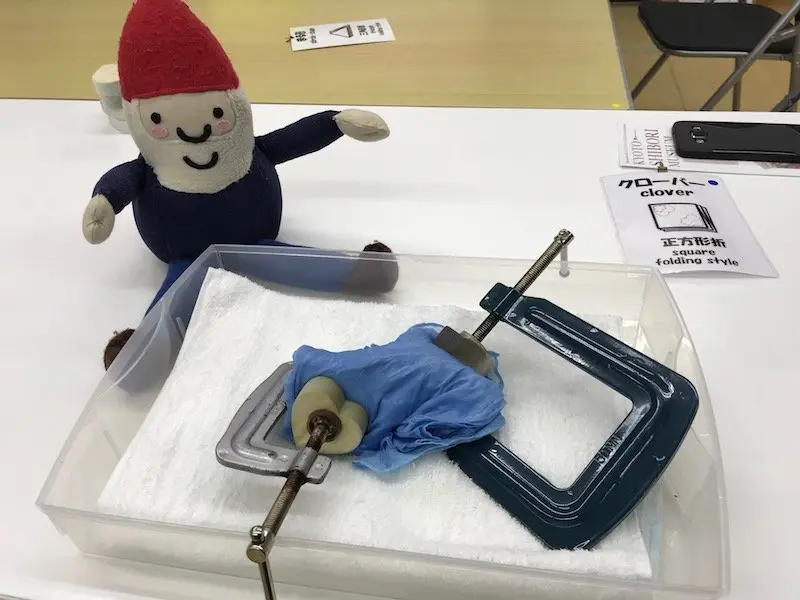 The Best Craft Workshops in Japan
Last year, I visited Japan with four girlfriends (and Roam the Gnome!) on our self-designed Japanese craft workshops tour.
We spent 10 days traipsing from Tokyo, to Kyoto and Osaka to experience the best craft workshops in Japan.
Japanese Shibori dyeing using natural indigo is my most favourite thing in the world.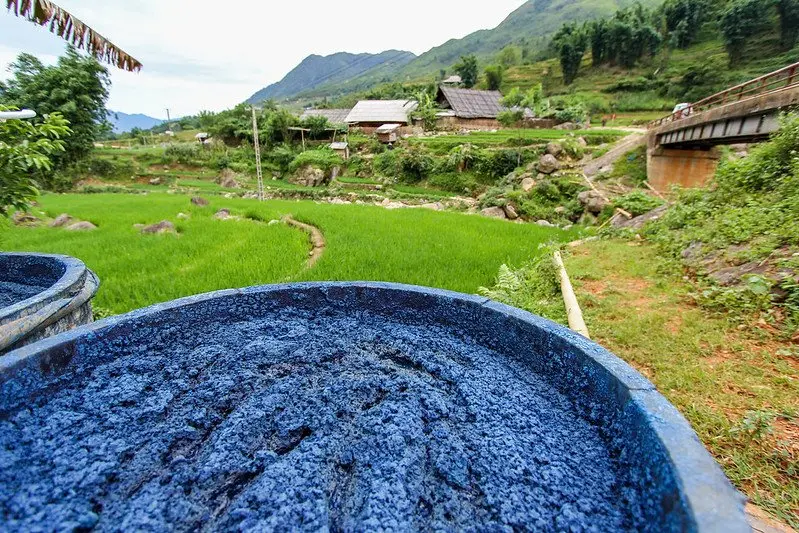 Image credit: Indigo dye in H'mong villages by Rory Macleod via Flickr CC-BY-2.0
Indigo dye preparation
I could happily deck out my house and adorn my body every single day with this blue dyed cloth, so this Shibori workshop in Kyoto was a highlight.
Booking a craft workshop in Japan takes you on a different journey to the normal tourist trail and is an inspired way to delve into the local suburbs of bigger cities of Tokyo and Kyoto.
It's a way to meet the locals, and truly experience what daily life is like in Japan.
Check back soon for a full run down of all the craft workshops we did in Japan.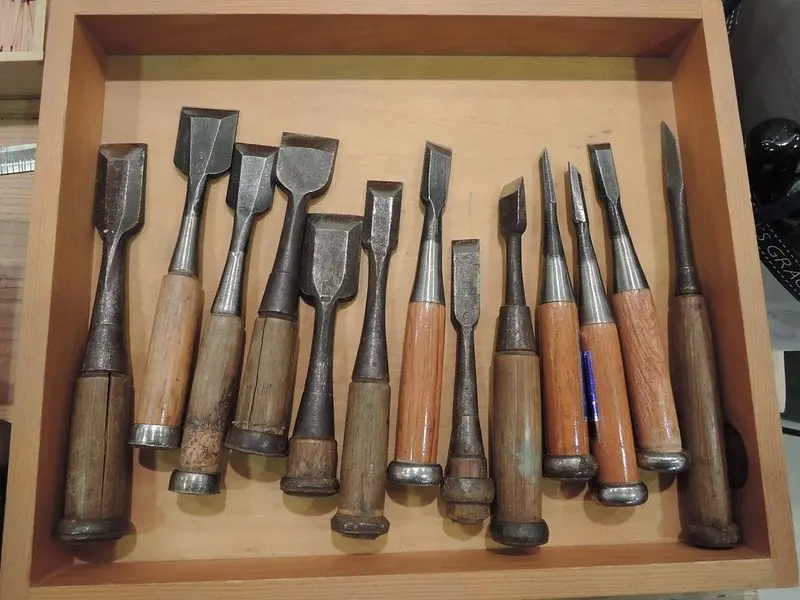 Image credit: Yuya Tamai via Flickr CC BY-2.0
MORE ART AND CRAFT WORKSHOPS FOR ADULTS
Want to join in a creative workshop for a few hours, a morning, a full day, or a week?
Perhaps you are planning to relocate for a few months to deepen your practice in a particular art or craft modality, or are looking for arts and craft workshops you can't learn at home.
Here are some of the best places to learn a new skill or craft around the world.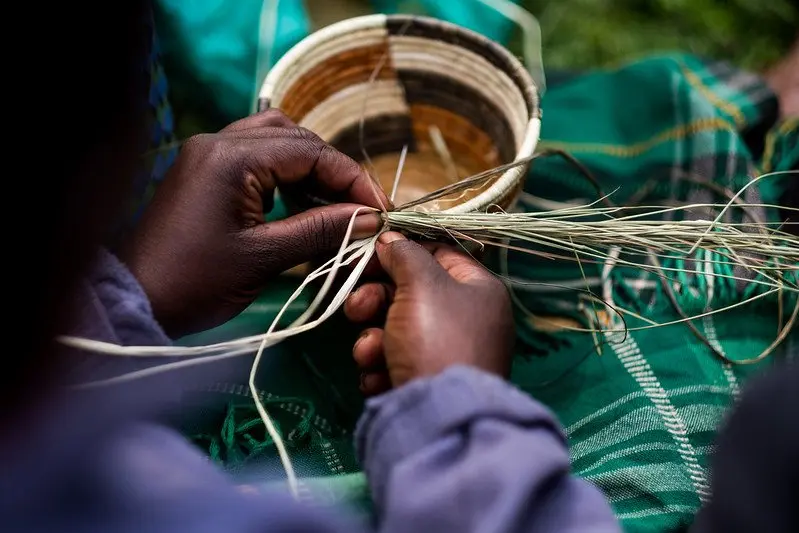 Image credit: Jason Houston via Flickr CC0
Best Artisans Workshop Options
The only restrictions on what you can learn around the world is TIME and MONEY!
Creative art and craft enthusiasts are never bored, but they may be frustrated by the lack of time to do all the things they want to learn!
Here's a selection of some unique craft workshops you can join around the world.
You can: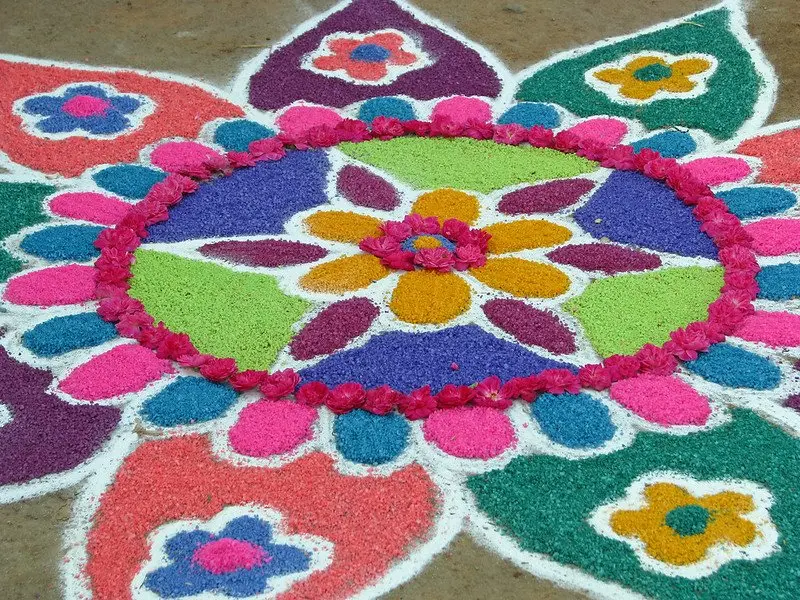 Image credit: McKay Savage via Flickr CC BY-2.0
Learn Traditional Crafts from around the world (Cultural Art classes and Craft courses)
We've also listed the crafts that a certain city or country is well known for, in case you want to explore further.
You might be inspired to join in one of these traditional crafts on your travels, or plan a trip around a trio of craft classes!
kite making, or beautiful mandalas and rangoli art in India
watchmaking in Switzerland
patchwork quilting in America
Guatemalan glass blowing in Guatemala
learning Arabic calligraphy in the UAE
making Spanish ceramics in Spain
Zellige tiling in Morocco
Faroese knitting in the Faroe Islands
Balinese horn carving in Bali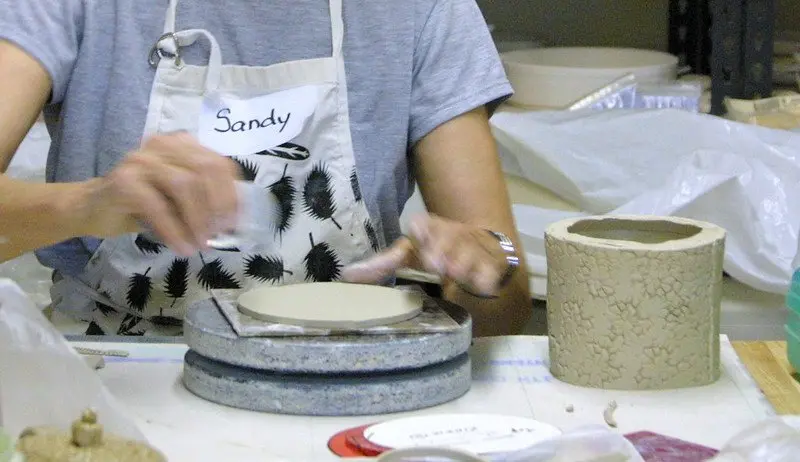 Image credit: Quinn Norton via Flickr CC0
Art Classes and Local Craft Workshops in Australia
Pottery and Ceramics in Australia
Northern Rivers Pottery Supplies, Lismore
Red Door Studio, Fernleigh
Byron School of Clay, Byron Bay
The Clay Barn, Bangalow
North Coast TAFE
Byron Community Collect
The Australian Ceramics Open Studios weekend is the time to visit studios of local potters and ceramicists, and purchase original ceramics and pottery pieces.
Visit North Coast Mud Trail for details.
Eucalypt Homewares, Melbourne.
Make a ceramic vase, Christmas decorations, dinner plate sets, or planter pots.
(Morning, whole day, and six week sessions available)
Chalk Art in Australia
Craft Workshop Collaboratives – Never Stop Learning
Work-Shop Melbourne, Brisbane, Sydney
The Craft Parlour – Gold Coast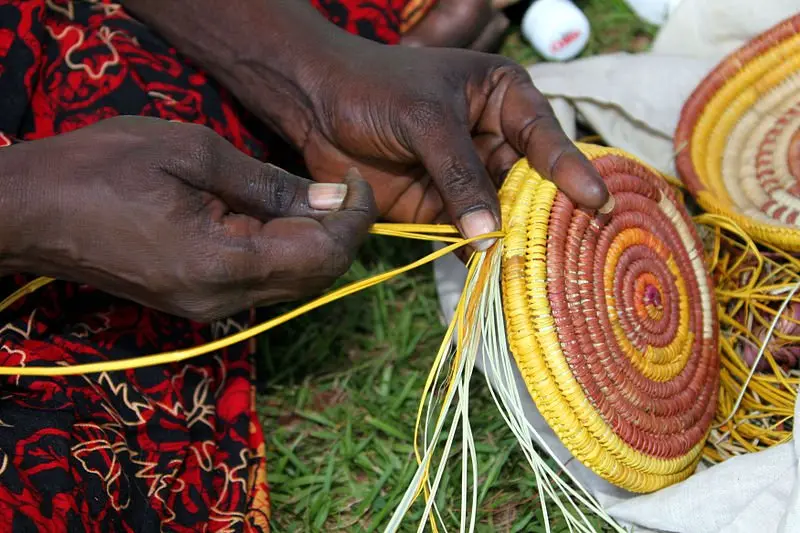 Image credit: Sgt. David J. Hercher via Wikipedia CC0
Aboriginal Craft Workshops
Take a look at these Aboriginal arts and crafts.
In these Aboriginal workshops, you may be able to learn or join classes:
how to make and play the didjeridoo, and learn about Aboriginal music
paint your own boomerang or canvas
Aboriginal dot painting workshops in Australia
Aboriginal weaving
Aboriginal sand painting
Aboriginal ochre painting, painting techniques and symbolism
Aboriginal games
Aboriginal dance including welcome ceremonies
Aboriginal art and culture workshops to learn about smoking ceremonies, cleansing ceremonies, how to identify animal tracks, Aboriginal bush tucker and medicine, and more
Aboriginal Workshops for Fashion
Our tip is to try and find Aboriginal art fashion workshops.
There is a new movement in Australian fashion to embrace Aboriginal indigenous design into mainstream fashion.
The colours, and patterns, and styles are out of this world beautiful!
Fans of big, bright and bold fashion should jump on these trend quick smart!
Image credit: Mertie via Flickr CC BY-2.0
Visit these Aboriginal Art Galleries and Associations to find workshops
Maruku Arts in Central Australia
Injalak Arts in Darwin
Djurandi Dreaming in Perth
Currumbin Wildlife Sanctuary
Jellurgal Aboriginal Cultural centre in Burleigh Heads on the Gold Coast
Janbal Gallery in Mossman Queensland
Culture Connect in Cairns Qld
the Australian Design Centre in Darlinghurst, Sydney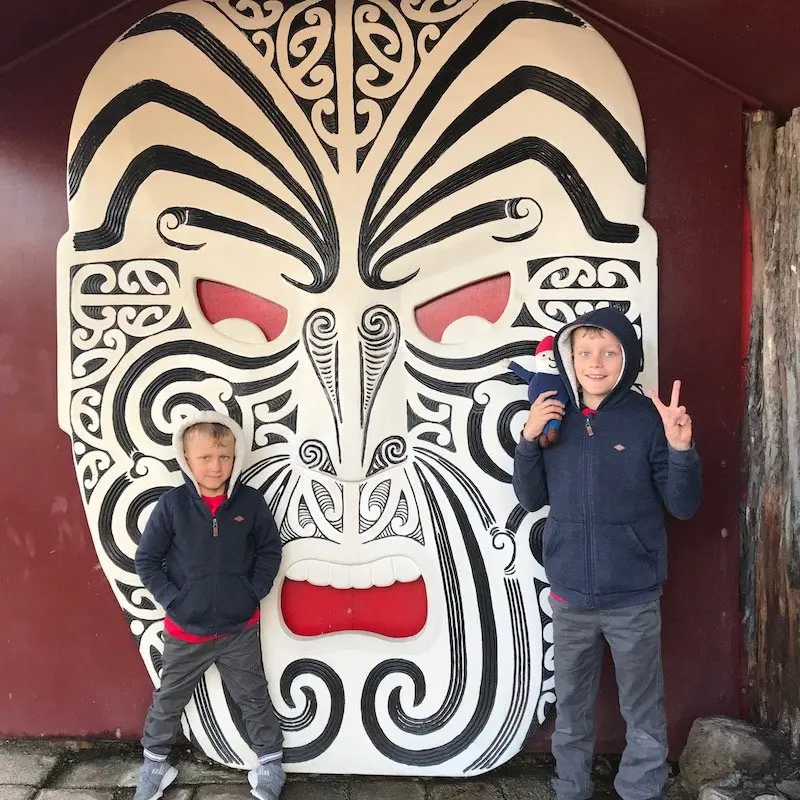 Maori Art & Craft Workshops in New Zealand
Try your hand at Maori weaving, Maori art and Maori carving of both local timbers and New Zealand greenstone.
Rotorua is a good place to start.
READ MORE: The best places in New Zealand to see and join in MAORI weaving, art and carving.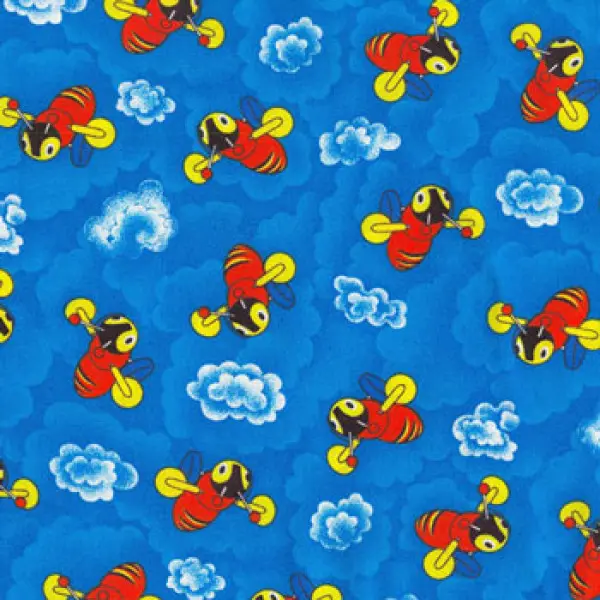 More New Zealand Crafts
You can also join in art and craft classes throughout New Zealand.
There's particular towns in New Zealand that draw the creative community too, so be sure to visit.
Hot tip: Find some fabulous Kiwiana fabric featuring the famous Buzzy Bee
READ MORE: The Best Fabric Stores in Auckland and New Zealand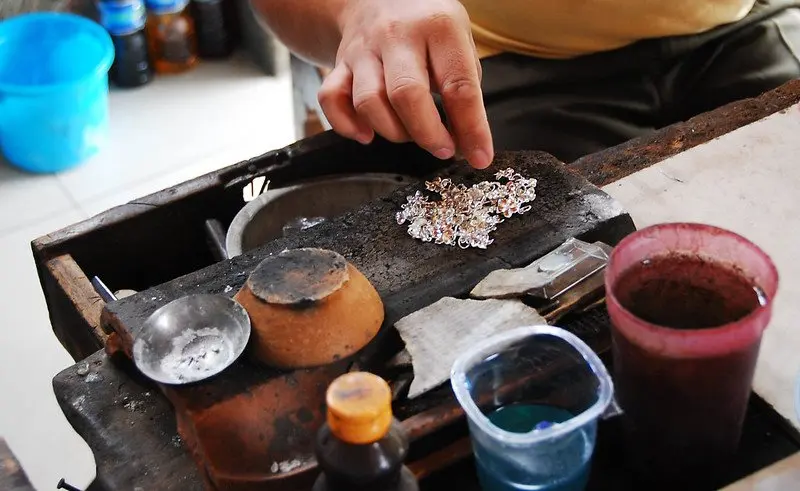 Image credit: Namealus via Flickr CC BY NC-ND 2.0
Art and Craft Workshops in Bali
Silver jewellery
Workshop tours and lunch, Monday to Friday.
Book in advance.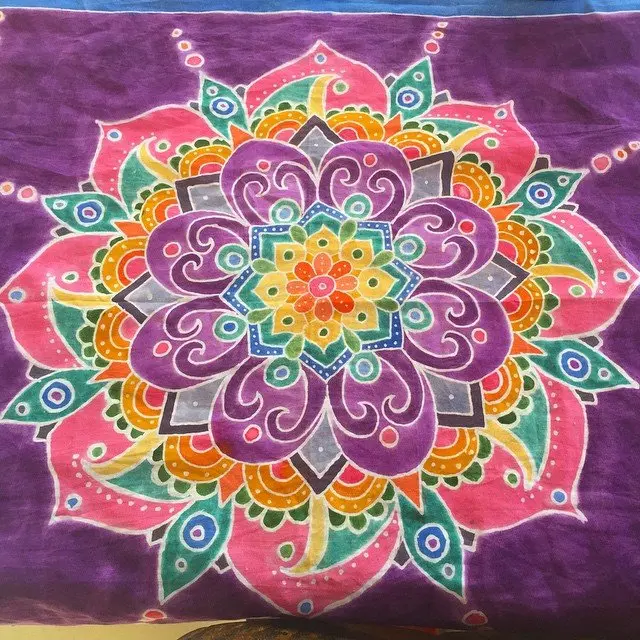 Image credit: Mikaku via Flickr CC BY NC-ND 2.0
More Bali craft workshops
Batik (try Deking Batik class in Ubud or Ubud Batik)
Silver smithing
Ubud Botany interactive
Bali massage training at Sekar Jagat Spa class in Nusa Dua
Gamelan music and dance
L'Atelier Parfums et creations for a perfume making class
High Flyers Bali Trapeze school
Merta Rauh fruit and vegetable carving
Canggu jewelry classes
Bali soap class (Try Monica craft in Denpasar)
Bali Barista centre for coffee making
Mask carving
Natural dyeing (try Threads of Life Natural Dye studio in Ubud)
Visit these Bali Art classes
Agung Rai Museum of Art
Pondok Pekak library and learning centre, Ubud – morning and afternoon workshops
Gaya Ceramics Arts Centre in Ubud
Bali Purma Art and Workshop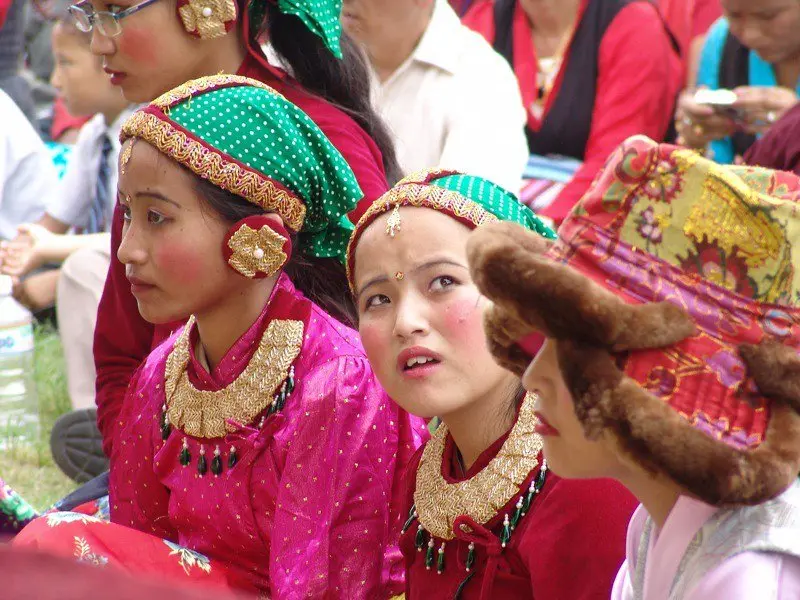 Image credit: Mikaku via Flickr CC BY-ND 2.0
Art and Craft Workshops in Nepal
Nepal is on my bucket list.
I can't wait to try wood carving and felting, and visit these places too:
Nepal Cooking School
Sunapati Thanka Painting school
Sunrise Jewellery making classes in Kathmandu
Pokhara Nepal dance lessons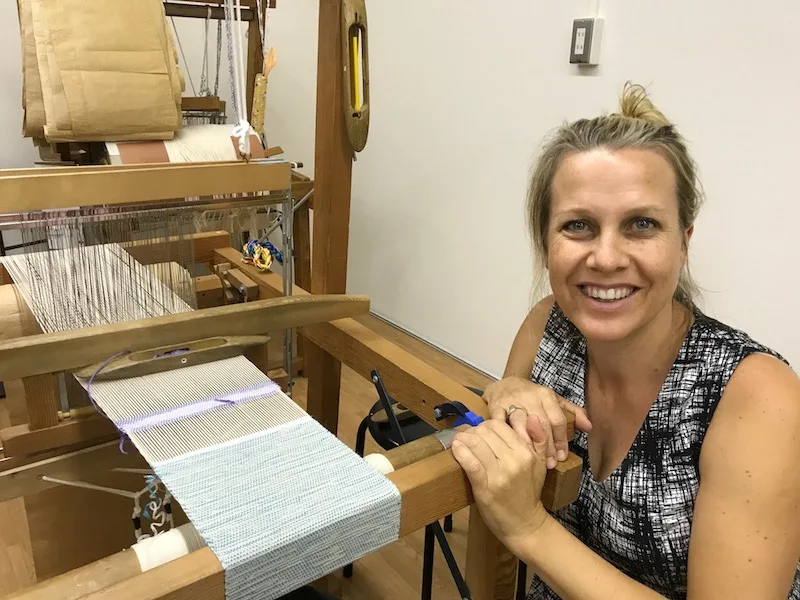 Art and Craft Workshops in Japan
Our number one country to visit for elegant traditional crafts.
Try your hand at:
Japanese pottery making in Arita or Kaga.
food sample making in Kappabashi or Gujo in Gifu.
handmade paper making
origami paper folding
Japanese calligraphy
Japanese glass making (Japanese blown glass or glass etching) in Otaru, Hakone and Karuizawa.
Edo Style glass cutting
tenugui towel making
making udon or ramen noodles in Japan
making a Japanese bento box (check out 7 bento classes you can do in Tokyo)
washi paper making
traditional tea ceremony in Japan
music box making at Orugoru-do in Otaru
Japanese painting classes
Soba noodle making
Tatami mat makiing
Japanese weaving (like we did)
Daruma doll making
Kokeshi doll making (Tohoku and northern Kanto areas)
Japanese indigo dyeing
READ MORE: The Best Fabric Stores in Tokyo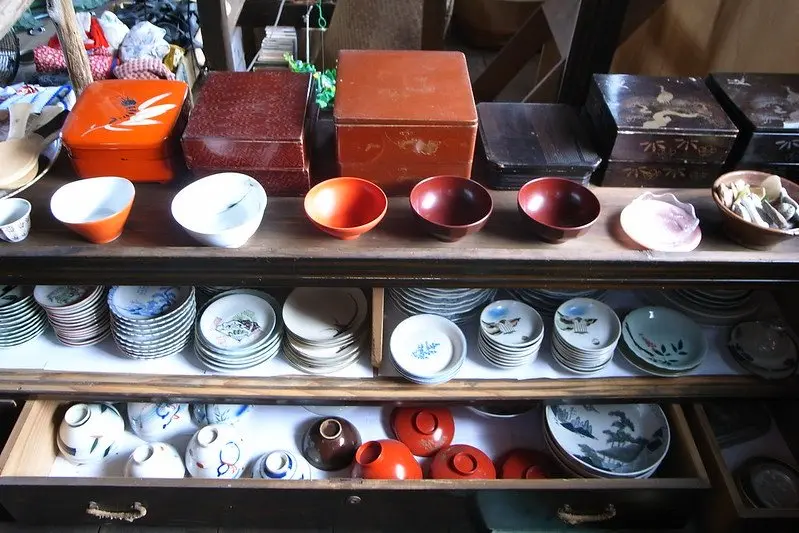 Image credit: Na 0905 via Flickr CC BY-2.0
More Creative Workshops in Japan
Visit the Setouchi Artfest triennale exhibition to see the works of both Japanese and non Japanese artists around the islands of Japan including Awashima island.
Furano cheese factory in Hokkaido offers cheese making workshops.
Hida no Sato Folk Village in Takayama hosts weaving workshops, as does Ryukyu Mura village themepark in Okinawa.
Takasaki in Gunma is the place to paint your own daruma doll.
Japanese crafts villages
Visit these Japanese craft villages too.
Ainokura Village for washi paper making
Kyoto Museum of Traditional Crafts
Takumi no Sato craft village
Music Forest Museum at Kawaguchiko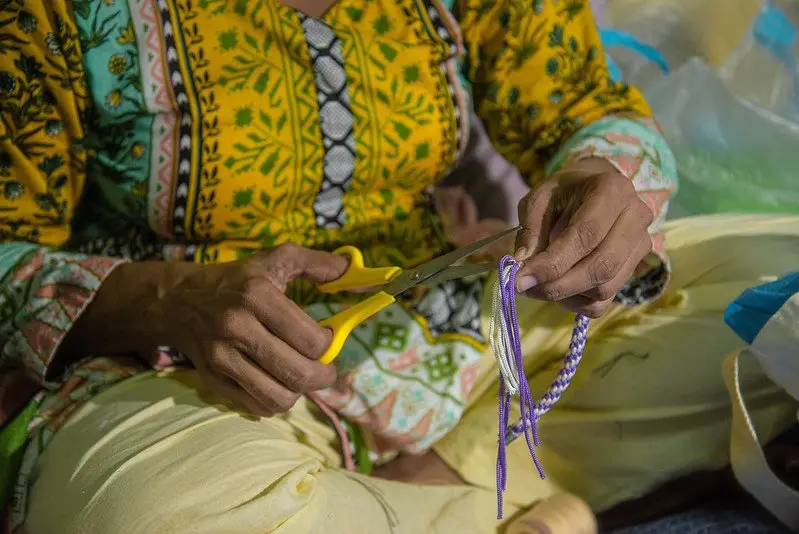 Image credit: Michael Swan via Flickr CC BY-ND 2.0
Art and Craft Workshops in Thailand
Bangkok
Leather making at Craftsmangus
Embroidery at Needle Work
Ceramics at Charm-Learn Studio Thailand
Thai Silk weaving at the Loom
Soap making at Bangkok Soap Opera
Custom silver jewellery at Shannta, at the Bangkok Art and Culture centre
Thai cooking classes
Thai massage
Visit Olive Creative Laboratory for all kinds of creative workshops
Chiang Mai
Fruit carving at Chiang Mai Boom
Jera Traditional thai massage
Leather workshops at Suranat Leather studio
Thai batik classes at Chiang Mai Batik School
Cloth dyeing and weaving at Cotton Farm
Thai weaving at Hill Tribe weaving class
Visit ART PLAY contemporary art studio for kids too.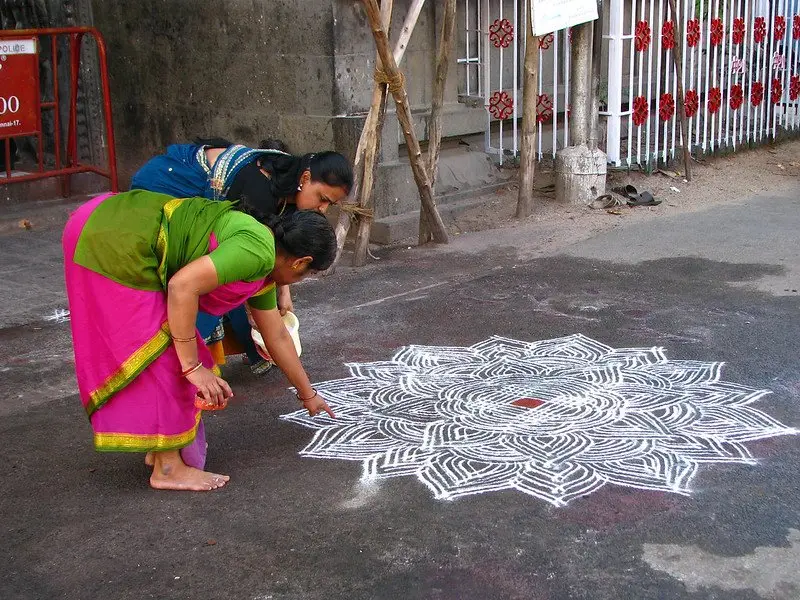 Image credit: McKay Savage via Flickr CC BY-2.0
Traditional Art and Craft Workshops in India
Kolam rice flour painting
The most beautiful art in India, arguably the most common form of painting in the world, is the Kolam.
Kolam is the art of making abstract symmetrical mandalas using rice flour.
Find a Kolam workshop in Pondicherry in South India.
More traditional Indian arts
Flower Garland making
Saree wearing workshops
Mehendi henna tattooing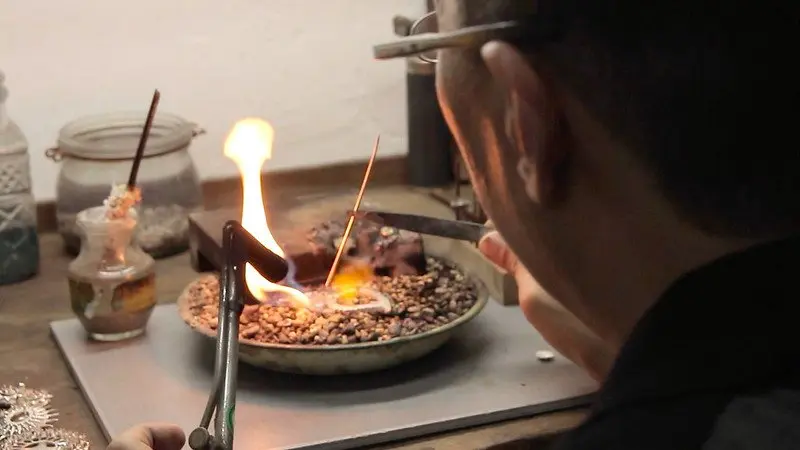 Image credit: Oxlaey via Flickr CC BY-2.0
Art and Craft Workshops in Malaysia
There's lots of crafty workshop options in Malaysia too, including this Peranakan brooch making in George Town.
Petaling Jaya
Craft at No.7
Craftiviti workshops
The Weekend Workshop
Kuala Lumpur
The Craft Crowd workshops
Midori Studio in KL for very cute arts and crafts workshops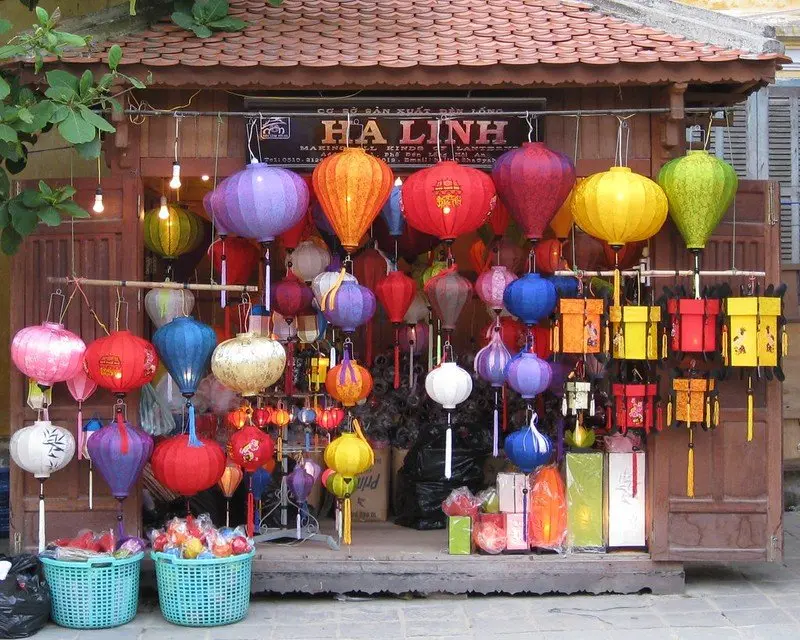 Image credit: Stephan Ridgeway via Flickr CC BY-2.0
Art and Craft Workshops in Vietnam and Cambodia
Try these craft making courses.
Lantern making in Hoi An (The Lantern Lady)
Water Puppetry
Authentic Bat Trang pottery
There's LOTS of cooking schools in Vietnam too, such as the Green Bamboo Cooking school and cafe.
In Cambodia, visit
the Fair Trade village
Gemological institute of Cambodia
Khmer Ceramics centre
Rehash Trash sustainable workshops
Champey Academy of Arts
Angkor pottery center
Nataraj Yoga
You can also try your hand at rice farming in Cambodia.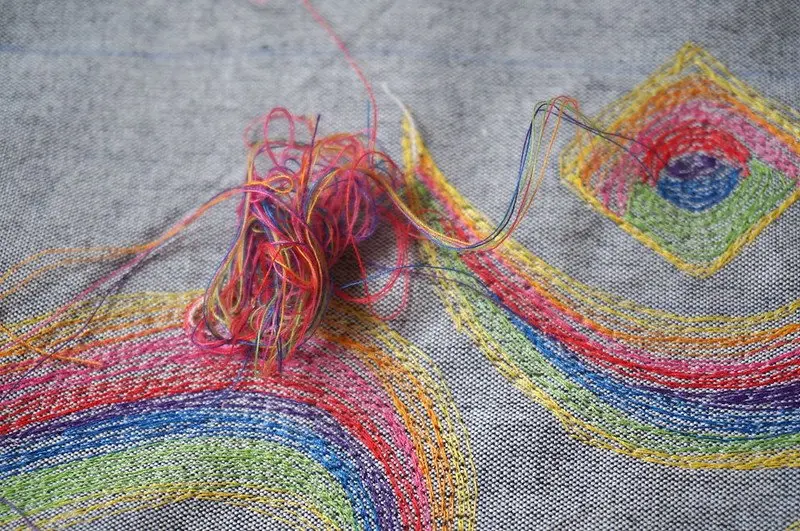 Image credit: Milada via Flickr CC BY-SA 2.0
Art and Craft Workshops in America
There's plenty of weekend art classes and live-in weekend workshops around the United States.
The best thing to do is pick and choose what you'd like to learn, then do a search to find a local workshop.
Try art and craft workshops for adults including:
paper craft workshops
wood turning
cheesemaking in Wisconsin (learn about kefir and kombucha too)
furniture making
leather crafting classes
herbal workshops
cupcake workshops
circus workshops
acroyoga workshops
armory workshops
barber workshops
textile workshops
barre workshops
concrete workshops
Tiny House workshops
health workshops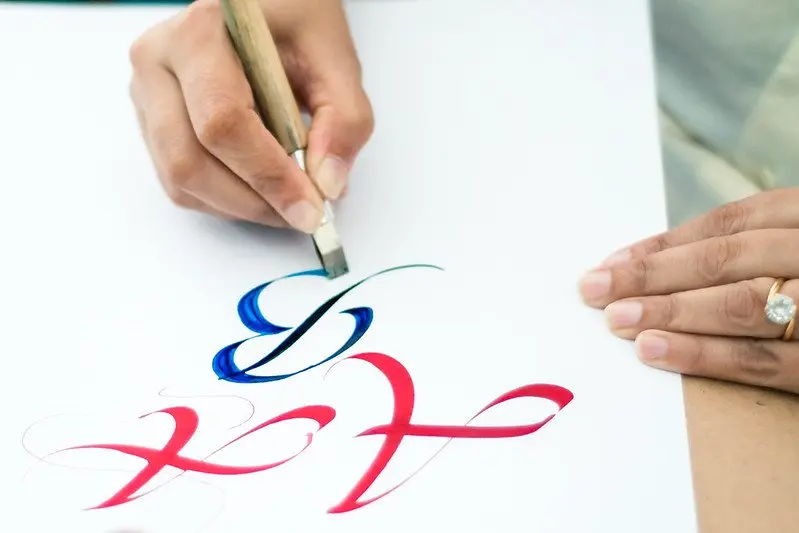 Image credit: Katrina.Alana via Flickr CC BY-ND 2.0
More art classes in America
fancy handwriting and calligraphy classes
drawing workshops
mosaic art classes
screen printing
ceramic workshops
film workshops (in particular, acting workshops or actors workshops)
Nikon or Canon workshops
encaustic workshops (using pigments mixed with hot wax that are burned in as an inlay)
glass art classes
floral workshops
metal art classes
adobe workshops learning adobe illustrator, adobe indesign, adobe photoshop, adobe lightroom
Why not gather a group of friends to join in some residential craft courses together, and make a weekend of it?
Google the workshop type to find local classes near you.
Hot tip: When travelling through Utah, Arizona, New Mexico, North and South Dakota, Wyoming, and Alaska, search out local indigenous people offering Native American handcraft workshop opportunities too.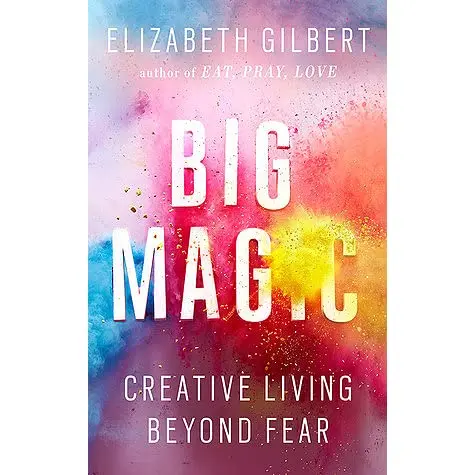 Creativity Workshops
America is FULL of crafty creatives, and some of them offer Creativity workshops.
Elizabeth Gilbert, of Eat Pray Love fame, and the book "Big Magic" is one of America's leading creativity teachers.
If you are interested in joining a creativity class, check out her website to find her upcoming tour dates (including workshops)
Image credit: Mariusz Cieszewski via Flickr CC BY-ND 2.0
Art and Craft Workshops in the UK
Here's a few craft workshops in England to try: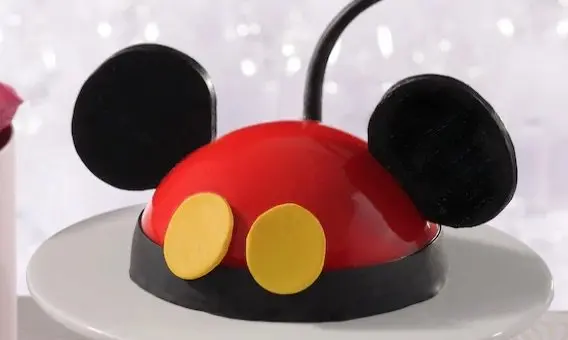 BEST DISNEY WORKSHOPS
For those of you who are DISNEY fans, you'll be thrilled to know you can book into Disney craft workshops and other creative Disney workshops at both Disneyland, and Walt Disney World!
Fancy learning how to make THIS Mickey Mouse cake?
You can!
Plus, there's a whole bunch of online Disney classes too.
Take a look at our best Disney Workshops guide here!
(Also includes tips on how to study or work at Disney. )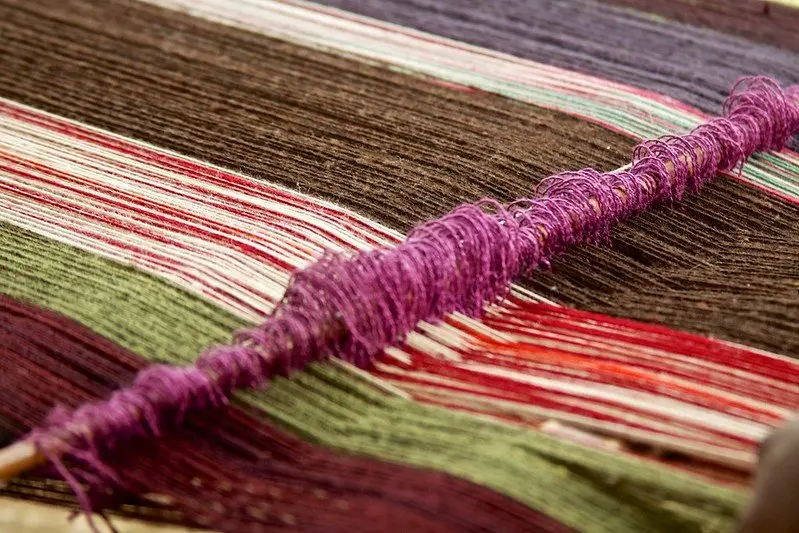 Image credit: McKay Savage via Flickr CC BY-2.0
Looking for more creative things to do?
Correct at time of publication on Roam the Gnome. Please check with venue for updates. We apologise in advance if there have been any changes we are unaware of. All prices in US dollars, unless otherwise stated
Click the blue links below for more tips