Do you Love Japanese Stationery? Then put this on your list of the best places to shop in Tokyo!

Lovers of Japanese stationery better not miss this cool stationery shop. It's one of our favourite places to go shopping in Tokyo and we could easily spend a whole day just wandering around. The name of this Japanese stationery store is called LOFT Shibuya. Have you heard of LOFT Shibuya? If you haven't, it's about time you did. Loft is located in many of the larger suburbs of Tokyo but for Japanese stationery, we'd suggest the Shibuya branch on the Basement 1F floor.

For Japanese stationery fanatics, this place is like finding a Pirate's Chest filled with golden coins. Do not think for a moment you'll be leaving empty handed. It will be impossible.

Lovers of Japanese stationery will be in awe of the products on offer from all over the world. Not only are there thousands of things, but almost everything is SUPER CUTE too! You can also find festive stationery to mark special occasions such as Halloween, Valentine's Day, New Years, Easter and Christmas. It's also a top spot for family travel adventurers – the kids will go crazy for the bright colours, animal-shaped sticky notes and fun finds.

Japanese Stationery You'll Love

Loft Shibuya should feature as THE Japanese Stationery Store in every Tokyo Shopping Guide – if you are looking for where to shop in Tokyo, this suburb and this store is ground zero. Japanese stationery makes great Tokyo souvenirs too – who wouldn't be charmed by the quirkiness of the things on offer?

Here's just a sample of what you can find in this cool stationery stockpile.
Rows and rows and rows of Japanese paper tape, known as 'washi'.  Find designs in rainbow dots, stripes, colour blocks, zigzags, flowers, piano keys, birthday candles, quotes, and bunting – the list is endless!
Rainbow coloured packs of our favourite Japanese ballpoint pens "Zebra Sarasa Clip" in 0.7 point size
Japanese gel pens, Japanese erasable pens – in fact, so many Japanese pen brands, you'll want to jump up and down with joy!
Japanese note books of all shapes and sizes
Fabric-covered notebooks, and diaries. My 2016 diary is covered in red fabric, and embellished with a sweet embroidery design of Little Red Riding Hood!
Bookcovers in fabulous designs
Office folders
Deco tape
Stampers and inks
Themed paperclips (I bought teeny tiny aeroplane clips!)
Letter sets, letter writing paper and envelopes
Cute ledgers to calculate your daily cashflow
Diaries, calendars and schedule books
Post it notes
Art and craft design supplies
THE cutest memo flag index tabs in all kinds of adorable designs! (I bought polar animals, and a set of traditional Japanese daruma dolls this visit!)
Coloured markers
Sticker sets
Postcards and letter sets with Sumo wrestler designs. The perfect souvenir!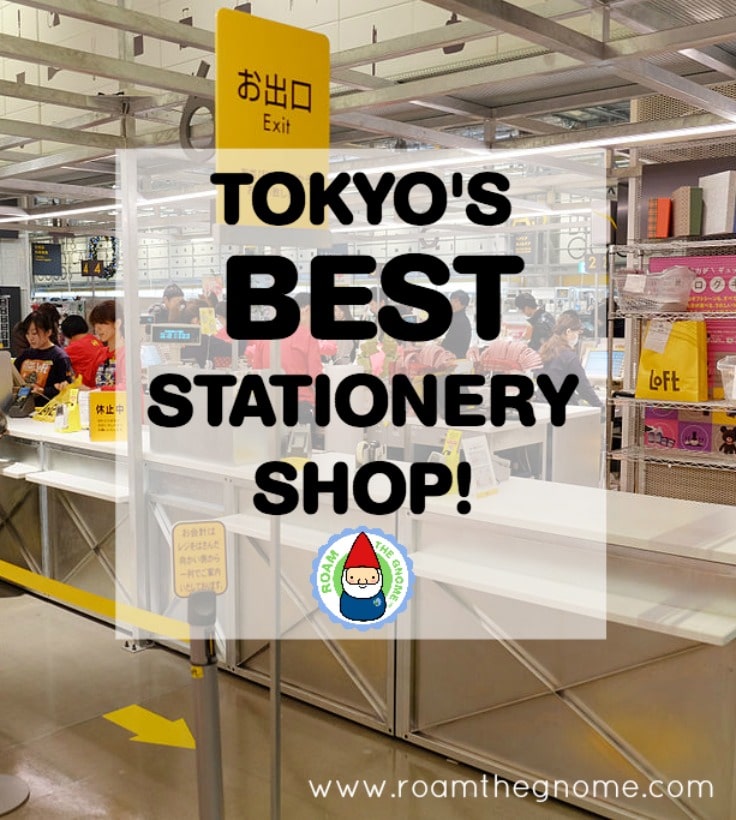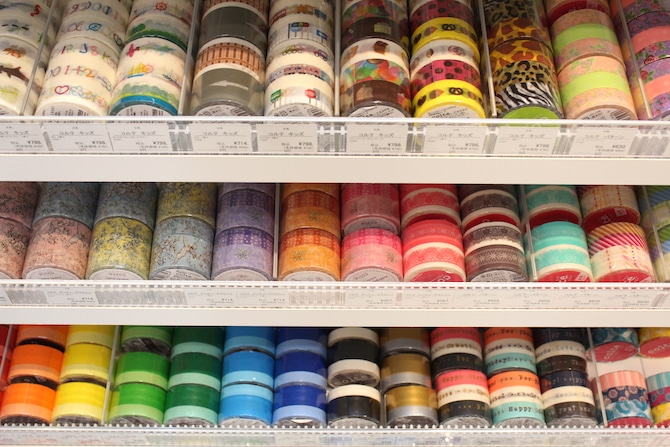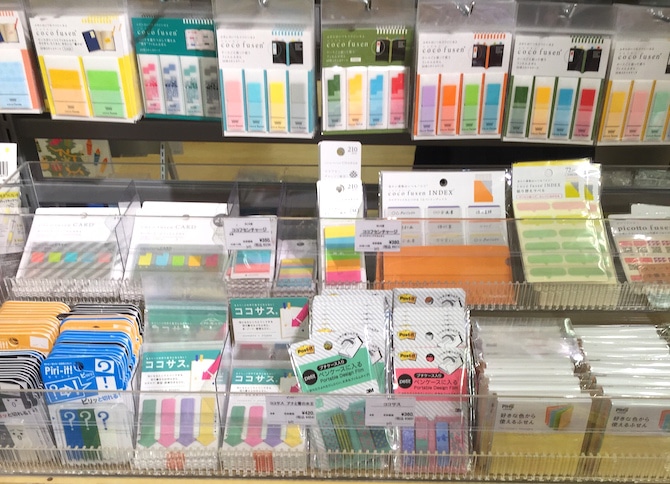 The Inside Scoop
Loft Shibuya Opening Hours & Entry Fees:
10am to 9pm daily
There are 7 Floors of Loft at the Shibuya branch. Be sure to visit 1st floor for Gift Goods and Souvenirs, Greeting cards, watches, fashion goods, and phone accessories.  2nd floor is for health and beauty goods (including organi and natural cosmetics, aromatherapy and herbal teas).  3rd floor is for household goods including kitchen, table, cooking and dining, picnic lunch and bath products.  4th floor is for Interior Design. 5th floor is travel accessories, bags and variety goods. The 6th floor is worth a visit to see the International Art and Design exhibition. There's also supplies for craft and wrapping.
Contact:
Phone: 03-3462-3807
Instagram handle: @loft_shibuya
Location and Map
Address: 21-1 Udagawacho, Shibuya-ku, Tokyo, 150-0042
Travel options
The Shibuya branch of LOFT is near to the main Shibuya Crossing. From the JR Shibuya station, walk out the Hachiko Exit (West Side) passing the Dog Statue. Cross at the main crossing. Walk up Inokashira Dori and follow the road, then turn sharp left at the first intersection. Walk past Louis Vuitton and look out for Forever 21 on your left. The entrance to LOFT is directly opposite here.
Guest relations at Loft Shibuya
Need help? Look out for staff members who wear a blue badge. English speakers wear one that says 'May I Help You'?  Ask away!
World Schooling – teaching your kids as you travel!
Loft sells calendars, diaries, notepads, journal books and all kinds of stationery. It's the perfect place to send kids on a mission to buy a whole bunch of pretty and cute 'world schooling' supplies for the next part of your trip. This can also be an exercise in using different currency, counting yen (the  prices are in a little box on the back of each product), and tallying up their total purchases.  Give them a maximum figure, and a list of what they need to purchase, and let them do the fun finding and the sums!
Our other favourite shop, Muji, is inter-connected with the basement floor of Loft. When you've finished in Loft, be sure to go next door. We love Muji's understated design principles and love of natural products – timbers, fabrics, colours, stone, and simple ceramics. There's cups, plates, bowls, utensils and serving trays, bathroom organisation, furniture (go for a look!), clothes for the whole family, kid's toys and bikes, and homewares. Be sure to take a look at the Muji Grocery on the Basement floor. You can gather all your food souvenir supplies here including authentic green tea  powder and those cutest little flower sugar lollies you eat alongside a sip of bitter tea.
Toadstool Rating (by the kids)
For lovers of pens and paper, this place is radical.

Looking for MORE SUPER DOOPER FUN places to visit in TOKYO?
Click the links in blue below.
Disclosure: If you book hotels or activities, or buy products through a link on Roam the Gnome, we may receive a small affiliate income.
Thank you for your support in helping us to grow this Family Travel Directory.