What to do on a Rainy Day in Hong Kong? Take the Kids to Jumpin Gym!
Join Hong Kong locals at any one of the tens of Jumpin Gym branches across the city. (At last count, it was 48!). Jumpin Gym is an old-time fair/carnival with lots of penny arcade games, shooting hoops, air hockey, car racing rides, motorbike racing rides, and claw games where you try against hope to grab a gift or two.
Some Jumpin Gym branches have indoor playgrounds too – it's the usual stuff – ball pits, blow up slides, bouncy castles, and obstacle courses too. Some branches have small rides for toddlers and young kids too. At speciality locations, kids can become little chefs and book into cupcake baking classes, book into art and science-centred Kiddy Explorer programs (Misulo), play with nail art, and even engage in soccer practice.
TWO extra-special Jumpin Gyms to Try!
We've heard The Jumping Gym USA branch at Windsor House, located on the second floor at shop 215 and 216B, 311 Gloucester Road, Causeway Bay (closest MTR is Causeway Bay, 7-8 minutes walk away) is a good one for a rainy day of kid-friendly fun. There are plenty of ice-cream, yoghurt and dessert shops near this particular branch as well.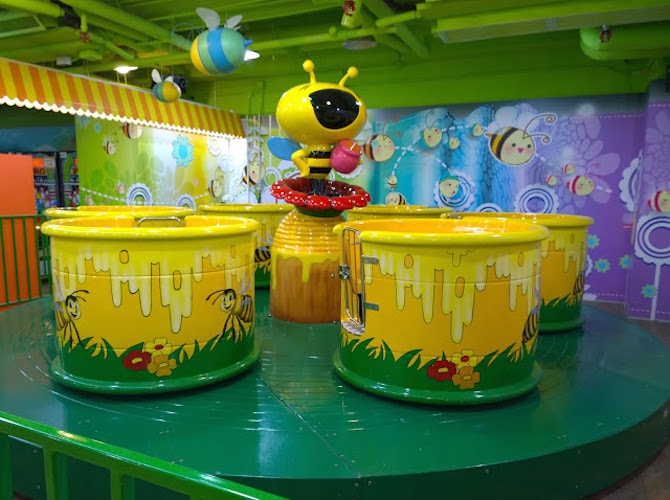 Whampoa Garden Treasure World Jumpin Gym also has colourful rides – Mini Tea Cups, Cartoon Swing Trains, Mini Rocking Tug Boat, Bumper Cars, Frog Hopper, Jump Around, and a Mini Ferris Wheel! It's located at Shop 2B2, 2nd Basement Treasure World Site 11 Whampoa Garden in Hung Hom and is the biggest Jumpin Gym in Hong Kong.


The Inside Scoop
Website: Click here (tap the ENG icon at top to translate the website into English)
Opening Hours & Entry Fees
Opening and closing hours vary. There's Jumpin Gym's on Hong Kong Island, Kowloon and in the New Territories. Find the branch closest to you here and contact them for details.
Jumpin Gym has an e-token and ticket system. You pay with e-tokens and collect paper tickets to claim your prize gifts when you leave. There's plenty of incentive – LEGO packs, Peppa Pig toys, backpacks, pencil cases, stationery… even vegetable steamers!
Check the coloured icons on each branch (in the link above) to determine what they offer eg JPG Maze, Bakery (for baking workshops), and Party (for party hosting.)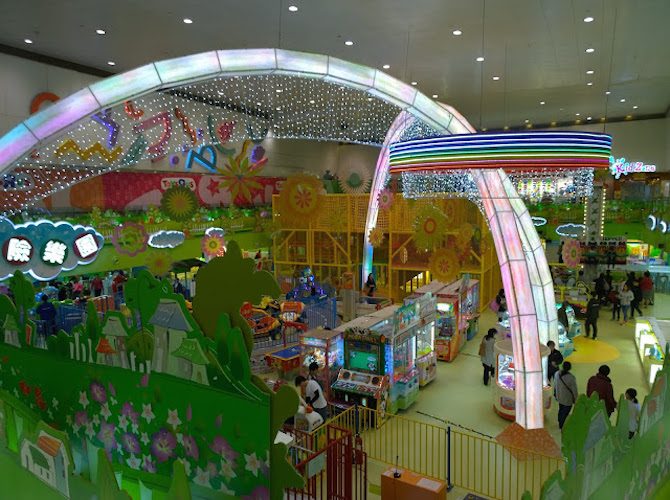 Toadstool Rating (by the kids)
Follow Roam the Gnome (Family Travel Ideas) on Instagram —> Click here
We love to share the SUPER FUN kid-friendly stuff we find around the world, so you can go there too!