INSIDE: The BEST Stationery Stores in Tokyo and a list of Japanese stationery to buy there.
I cannot leave Japan without my suitcase filled to the brim with cute Japanese stationery (and Japanese craft supplies) from Japanese Stationery Shops.
Here's a guide of good Japanese stationery things to look for.
Japanese pencils
Japanese pens
Japanese markers
Deco tape
Washi tape
Origimi paper
Japanese notepads
Japanese letter writing sets
Japanese stickers
Japanese phone accessories
Japanese office supplies including Japanese folders, random but must-have staplers in the shape of a love heart or a hippo or whale (the best office talking piece ever)
Cute Japanese school supplies
Zakka stationery
Kawaii stationery with all the adorable Japanese characters including Rilakkuma, Anpanman, Hello Kitty, and more
Disney stationery and gifts featuring Mickey Mouse, Minnie Mouse, Disney princesses and Toy Story
Japanese gift cards and Japanese birthday cards – their beauty will ASTOUND you!
Take a look at our comprehensive guide below.
Disclosure: This article contains affiliate links. If you make a purchase after clicking on one of these links, we may receive a small commission at NO extra cost to you.

AWESOME JAPANESE STATIONERY BRANDS
These are our favourites Japanese stationery products and brands to look out for, and buy in Tokyo.
Take them home.
Hot tip: If you can, buy more than one pack of anything you fall in love with.

Copic Markers
Copic markers are refillable, alcohol based markers originally made for professional manga graphics creators.
They blend beautifully when you draw and make everyone's work look good.
The colours are spectacular.
Made famous by youtube artists including:
Tino Copic
DrawWithJazza
drawholic
Baylee Jae
Sophie Chan and
Kirakiradoodles.

Best Japanese Pens, Pencils & Japanese markers
MONO graph mechanical pencil series
Sailor's Fountain Pen
Fude Touch Sign pens (rainbow colours)
Funwari Fude Color 80 pens
Ohto Fude Ball pens
Kuretake brushables
Kuretake Calligraphy pens
Petit Gel pens
Zebra midliner pens in the rainbow set of 5 (there's more than one set)

MT Washi Tape
MT Washi tape (paper tape) in all the designs!

Bullet Journals & Midori Notebooks
Bullet journals to write in using your new Zebra pens!
Midori traveller's notebooks

Japanese Seals and planner stamps
Super cute Frixion planner stamps for your bullet journal and wall calendar and diary (check out the limited edition versions – Peanuts characters, seasonal).
These tiny Japanese stamps make great gifts from Japan for kids at around 100 yen each.

Japanese Glue
Kokuyo's GLOO-Stick (Firm Adhesive) is a revelation – it's square shaped so you can reach the corners!
BEST JAPANESE STATIONERY STORES IN JAPAN

TOKYU HANDS
Tokyu Hands Department stores has a one whole floor dedicated to Japanese stationery, Japanese pens and Japanese markers, and the prices are as good as you'll get anywhere.
If you are looking for other things to buy in Tokyo similar to stationery, such as Japanese craft supplies and Japanese art supplies, this is the place.
The Inside Scoop – Tokyu Hands Ikebukuro Store
Address: 1-28-10 Higashi Ikebukuro Toshima-ku Tokyo 170-0013
Telephone: 03 3980 6111
Tokyu Hands Store Hours: 10am to 9pm daily.
Access:Nearest station- 7 minutes on foot from East Exit of Ikebukuro Station
URL:A sneak peek into Tokyu Hands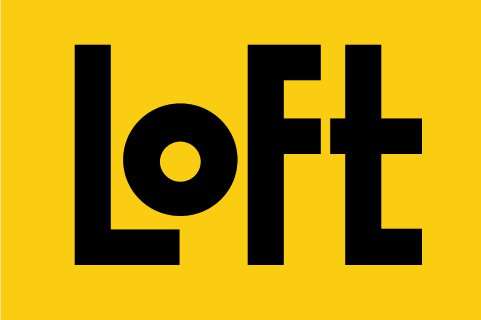 LOFT
LOFT in Shibuya Tokyo is our favourite Japanese stationery store.
DON'T MISS IT if you like:
handcrafted stationery
post it notes in all sizes, shapes and designs
mind blowing cards (with moving pieces)
pens and pencils galore
washi tape
so much more!
Click the link in the URL tab below to take a peek at our comprehensive guide to all the Japanese stationery you can buy in Loft.
The Inside Scoop
Address: Loft Shibuya can be located at 21-1 Udagawacho, Shibuya-ku, Tokyo, 150-0042
Access:The Shibuya branch of LOFT is near to the main Shibuya Crossing at JR Shibuya Station. Click here for details
Opening hours: 10am to 9pm daily
URL:Take a sneak peek inside

SEKAIDO
Sekaido stationery store is the ultimate Japanese stationery and art supplies store in one.
First Floor
stationery
office supplies, and
Japanese fountain pens.
Second Floor
Japanese paper
drafting utensils
design products
comics and manga art supplies
animation goods
model materials, and
related books
Third Floor
Western painting materials
Japanese painting supplies
Japanese woodblock printing supplies
Modelling materials for hand cut stamping and miniature clay making
Easels, and
Japanese calligraphy supplies
Fourth Floor
Framing
plus you can buy Japanese prints and Japanese artworks
Fifth Floor
The Inside Scoop – Sekaido Shinjuku main store
Address:3-1-1 Shinjuku, Shinjuku-ku, Tokyo 160-0022, Tokyo 3-1-1 World hall building 1F-5F. Look for the Mona Lisa flags out front.
Access:
1 minute walk from Marunouchi Line – Shinjuku Line "Shinjuku 3-chome Station" Exit C-4
7 minutes walk from JR / Odakyu Line / Keioh Line "Shinjuku Station"
Opening hours: 9:30-21:00 (except New Year)
URL:Click here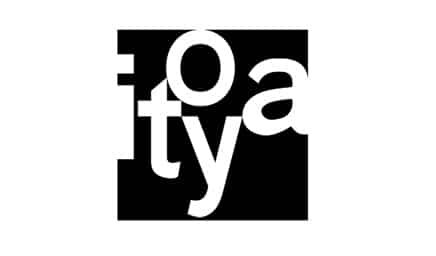 ITOYA GINZA
Itoya stationery shop in Tokyo is famous for its' giant red paperclip outside the shop, and motto, Art. Office. School. Life.
Itoya's designers are influenced by the very Japanese mottos:
use and cherish things to one's liking for as long as possible
cherish things of good taste for a long time
to use with care for a long time, make no purchases with compromise
Most importantly, the creators ask, "does it meet the quality of Good Design?"
The flagship store in Ginza is two buildings (G. Itoya and K. Itoya) with a total of 18 floors!
They have themed event spaces, a juice bar, an indoor vegetable factory, and a cafe restaurant CAFE Stylo.
They sell stationery for everyday use including:
Itoya pens
Itoya notebook
special writing instruments
greeting cards, and
letter writing sets.
Itoya is also home to Japanese art supplies for every kind of artist.
The Inside Scoop
Address: 2-7-15 Ginza, Chuo-ku, Tokyo 7 104-0061
Access:
Tokyo Metro Ginza Station – turn right walk 3 minutes out to Ginza Chuo-dori from the A12 exit (about 300M)
Ginza chome station – Shinbashi direction from Exit 9 1 minute walk towards (about 100M)
Opening hours: Monday-Saturday 10:00 to 20:00. Sunday / Holiday 10:00 to 19:00
URL:Click here to find your closest store
BUMPODO
Bumpodo in Kanda is a Japanese art store and stationery shop with an art school attached.
Home of six floors of excitement for artists in Japan, you can purchase art supplies, printing supplies, oils, watercolour paints, and more.
B1F
stationery
Japanese paper supplies
design and manga comics, and
manga art supplies.
1st Floor
Bunshodo original oil paint (They released the first professional paint in Japan in 1929)
zakka goods
2nd Floor
printing materials
copperplate supplies
woodblock printing supplies
lithograph supplies
silk screen products
printing paper
supplies for hand cut stamping (eraser printing supplies)
4th Floor
4th floor is an exhibition space for Japanese artists.
6th Floor
Head to the 6th floor to find:
oil paints
watercolours
drawing paper
poster frames and
photo frames.
Plus if you speak Japanese, or have access to a translator, they have 73 courses and workshops for adults and kids.
Bunshodo Gallery Cafe at Bumpodo 3F
For busy shoppers, the 3rd Floor is home to the Bunshodo Gallery Cafe.
Stop by to taste delicious Japanese cakes and coffee.
The Inside Scoop
Address:1-2 1-1 Kanda-Jimbocho, Chiyoda-ku Tokyo 101-0051
Access:
Jinbocho Subway Station – about 3 to 5 minutes on foot from Toei Mita Line, Shinjuku Line Tokyo Metro Hanzomon Line A7 / A5 ExitJR
Ochanomizu Station – about 7 minutes on foot from Ochanomizubashi Exit
Subway Shin-Ochanomizu Station – about 7 minutes on foot from Tokyo Metro Chiyoda Line Exit B5
Opening hours: 10:00 to 19:30 NB: Bunshodo Kanda Main Store, 6th floor gallery closes at 18:30
URL:Click here

LAPIS
Lapis is a specialty store handling art supplies and stationery in Roppongi. It's a bit off the beaten track for most visitors to Japan, but worth a look.
They stock:
Color pencils, crayons, markers
watercolors, oil paintings, pastels, acrylics, poster colors,
Sketchbook, canvas, illustration board
Airbrush, drafting pens, templates
general notebook, system notebook, clear file, books and post cards
Wrapping supplies, and greeting cards
The Inside Scoop
Address:6-2-31 Roppongi, Minato-ku, Tokyo – Roppongi Hills North Tower 1st floor
Opening hours:
Weekdays 10:00 am-9:00 pm. Saturdays, Sundays and public holidays 10:00 am-7:00 pm.
Closed January 1-January 3
URL:Click here
HACHIMAKURA
This antique stationery shop, Hachimakura in Koenji in Japan, is a quaint excursion back in time.
You can find:
antique paper, used paper, old books
stamps
old picture postcards
envelopes
stickers
notebooks
antique chromos
vintage maps
imported stamps
stationery
vintage objects
The Inside Scoop
Address:Kodenami 3-59-4 Suginami-ku, Tokyo 166-0003
Access:Map Located near the Koenji south exit, close to the "Sensei Temple".
Opening hours: Wednesday to Sunday, 13:00 to 20:00 (until 19:00 on Sundays and holidays)
URL:Click here

TAKEO
Takeo paper store is your one-stop shop for paper supplies in Tokyo.
Stop by the first floor to see, touch (and buy) all the paper products.
Who knew paper came in so many colours, textures, sizes, and types?
The 2nd floor is a gallery and event space to see the paper in use.
They also have a shop on the 2F – "Beidou Shop"
Credit Cards are accepted if you spend more than 3000 yen.
The Inside Scoop
Address:3-8-3 Kanda-cho, Chiyoda-ku , Tokyo 101-0054
Access:
Jinbocho Station (Tokyo Metro Hanzomon Line, Toei Mita Line, Toei Shinjuku Line) Exit A9 8 minutes
Takebashi Station (Tokyo Metro Tozai Line) 3b Walk 5 minutes KKR
Shin Ochanomizu Station (Tokyo Metro Chiyoda Line), Ogawacho Station (Toei Shinjuku Line) Exit B7 8 minutes on foot
Ochanomizu Station (JR Chuo Line, Sobu Line) Ochanomizubashi 15 minutes on foot
Opening hours: 10am – 7pm daily
URL:Find all their shops here

TOOLS
Tools is an Japanese art supplies shop that supports students of the art university (as well as the everyday artist!)
The Ochanomizu Art Academy and the Ochanomizu Art College are located just opposite the Ochanomizu Store.
Tools Ochanomizu is an official Copic shop, selling a giant selection of the awesome Copic Markers.
Therefore, it's a renowned place for manga illustrators to buy their manga art supplies.
Tools' main service is to be the Copic pen doctor!
The "Copic Clinic" is the place to buy Copic ink refills and Nib (pen point) replacements.
Ink refilling is standard at 100 yen per pen (excluding tax).
Nib exchange up to 50-210 yen (excluding tax).
They sell tonnes of washi tape, liquitex products, and a bulk load of paper too.
The Inside Scoop
Address: 2-1-30 Kanda Surugadai Chiyoda-ku 101-0062
Opening hours: Weekdays from 9:30 to 19:00. Saturdays and Sundays from 10:00 to 18:30
URL:Find the shop list here
(There is one in Shinjuku is on the 6th floor of Lumine Est, the east exit of Shinjuku Station, the busiest terminal station in Japan. )

BILLBOARD
Billboard is a very cool, hip and retro shop featuring post and greeting cards from around the world.
Stationery and small handicraft accessories are also available.
The Inside Scoop
Address:Yubinbango 180-0004 Musashino-shi, Tokyo Kichijojihon-cho 2-33-11
Access: Map
Opening hours: Open: Weekday 10:30am to 8:00pm. Sat. Sun. Festival Day 10:30 am to 8: 00 pm Closed every Tuesday
URL:Click here

SHINIMONO GURUI
(literal translation- The Wicked Seal shop)
My favourite stationery shop, Shinimono gurui Stamp Shop is located at Yanaka Ginza Shoten-gai (Yanaka Ginza shopping street) where you can purchase traditional 'hanko' personalised seals with your name in Japanese on it.
They also sell adorable stamp seals with cute Japanese illustrations of cats, birds, faces and more.
Be prepared to be mesmerised!
The Inside Scoop
Address:3-11-15 Yanaka, Taito-ku, Tokyo 110-0001
Access:Follow directions to Yanaka Ginza
Opening hours: Weekdays 12: 00-17: 00 (Tuesday closed) Saturdays, Sundays, and holidays
URL:Online shop

GINZA GEKKOSOU
Ginza Gekkosou Art Supplies Store is a true artist's shop, founded in 1917, supplying artist's with:
handcrafted painting brushes
drawing tool boxes
pen holders
leather pencil covers and
erasers.
Their own products are made by hand, and feature a Japanese horn instrument as proof.
Founder Hashimoto Hyakka discovered the blue and cobalt blue techniques of the world standard color Ruri, and gave birth to the first domestically produced paint in 1940.
Later, he invented a new color cobalt violet pink (Gekkoso Pink) that won 1st prize in the World Painting Color Award in 1971.
On the first floor there is a space for:
art materials
sketchbooks, and
palette knives
In the basement, there is:
a small gallery for stationery
letter writing paper
art, and
COFFEE!
The Inside Scoop
Address:8-7-2 Eiju Building 1F・B1F, Ginza, Chuo City, Tokyo 104-0061
Open: 11am to 7pm. Closed Wednesday.
Access:Near Konparu street and Hanatsubaki street
URL:Click here

HAPINS
Hapins stocks super cute:
stationery sets
stickers
notebooks
paper files
clip sets
card cases
masking tape
paper bags
iphone covers, and
glasses cases.
They have 170 stores nationwide.
Personalised Art Supplies
Kakimori
Kakimori is the place to purchase a custom made notebook where you choose your binder, notepaper, cover design.
Open 11am to 7pm daily.
Find Kakimori in Kuramae Tokyo here.
Inkstand by Kakimori
Their sister shop, Inkstand is the place in Japan to purchase your very own fountain pen ink colour, specially designed just for you and your personality and mood as they believe everyone should have a colour that truly represents them!
With their help, you mix and match each drop to make that one-of-a-kind ink.
Find Inkstand here
Kuramae, the home of these two stores, is an artist's dream town. Take your time to wander the streets to find many artisans at work, and buy their hand-crafted products.
More Options on Where to buy Japanese Stationery in Tokyo…

MUJI
Muji in Tokyo has simple wholesome stationery for the minimalist who loves simple design and natural colours, products and materials.

100 YEN STORES IN TOKYO eg DAISO
Try 100 yen stores in Tokyo for cheap but very cute Japanese stationery.
This is the perfect place to shop on a budget for Japanese stationery gifts for kids as well as friends who love kawaii stationery.
Daiso in Harajuku Tokyo is a good place to start.
Take a sneak peek at Daiso here.

Looking for more places to shop in Japan?
Disclosure:
Correct at time of publication. Please check with venue for updates. We apologise in advance if there have been any changes we are unaware of. All prices in yen, unless otherwise stated
This website contains references to products and services from our favourite brands. Some of these are affiliate links. If you make a purchase or booking after clicking on a link on Roam the Gnome™, we may receive a small affiliate commission at NO COST to you. For our Disclosure and Disclaimer statements, and an explanation of our Advertising policy please click here
Roam the Gnome™ is a participant in the Amazon Services LLC Associates Program, an affiliate advertising program designed to provide a means for sites to earn advertising fees by advertising and linking to amazon.com, and related Amazon shopping sites around the world. Amazon and the Amazon logo are trademarks of Amazon.com, Inc. or its affiliates. As an Amazon associate, I earn from qualifying purchases.
Thank you for visiting Roam the Gnome Family Travel™ Website Directory. We encourage you to bookmark this page so you can find us again.