INSIDE: Ultimate Guide on what to dip in chocolate fountain fondues – including easy fondue recipes!
If you are looking for fun things to do with kids, one of the best activities we've tried is a Chocolate Fondue party with lots of things to dip in chocolate.
Boys, girls, kids of all ages won't say no to this invitation.
Want to know what food is good to dip in chocolate?
We've gathered a list of the BEST Chocolate Fondue ingredients you can use to dip in a chocolate fountain, or chocolate fondue dish.
Plus all you need to know how to make a homemade chocolate fountain party.
Take a look below for details!
Disclosure: This article contains affiliate links. If you make a purchase after clicking on one of these links, we may receive a small commission at NO extra cost to you. Main image credit: Pxfuel CC0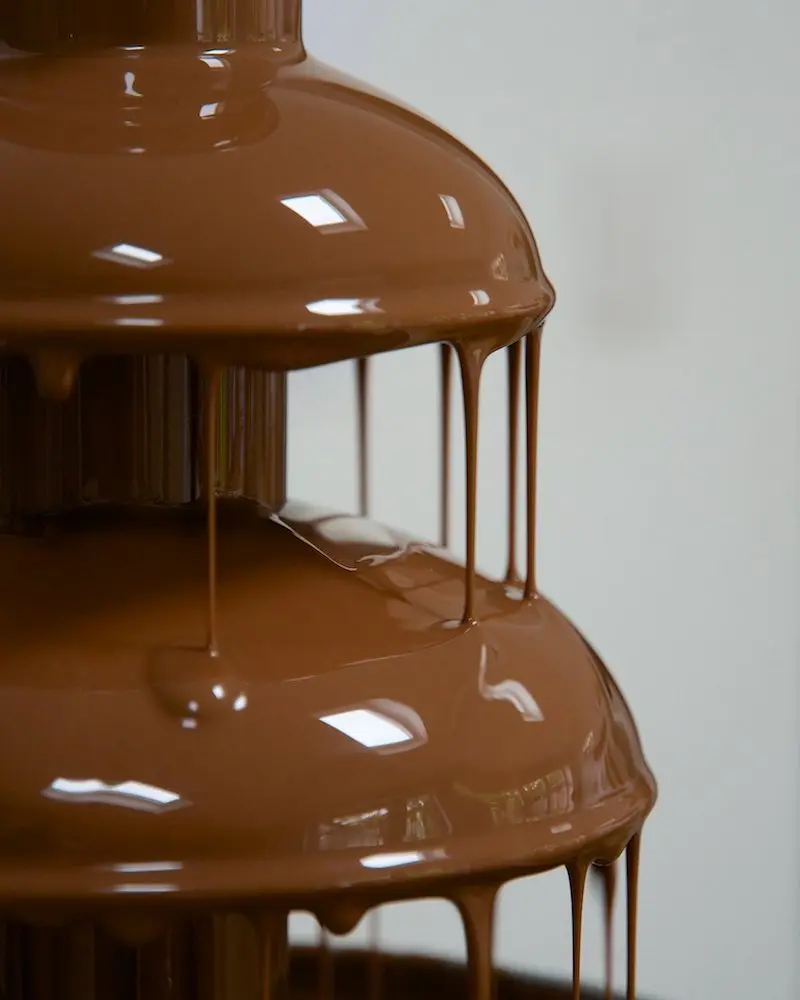 Image credit: RumBucolicApe via Flickr CC BY-ND 2.0
What is Chocolate Fondue?
Chocolate fondue is a dish inspired by the original cheese fondue, a food that gained popularity as a national dish from Switzerland in the 1930's when it was promoted by the Swiss Cheese Union as such.
According to Wikipedia, the original cheese fondue was a communal pot of delicious melted cheese dish kept warm by a portable cooking stove (réchaud) heated with a candle or spirit lamp.
Family and friends were invited to share in the fun by dipping bread into the cheese using long-stemmed forks.
Chocolate fondue is a more recent invention following the same principle.
That is, a warmed melted chocolate concoction, served in individual dishes, a communal pot, or from a fountain, with a selection of yummy 'fondue dippers' to match.
What do you dip in a chocolate fountain?
That's limited only by your imagination – check out all the tips below for starters.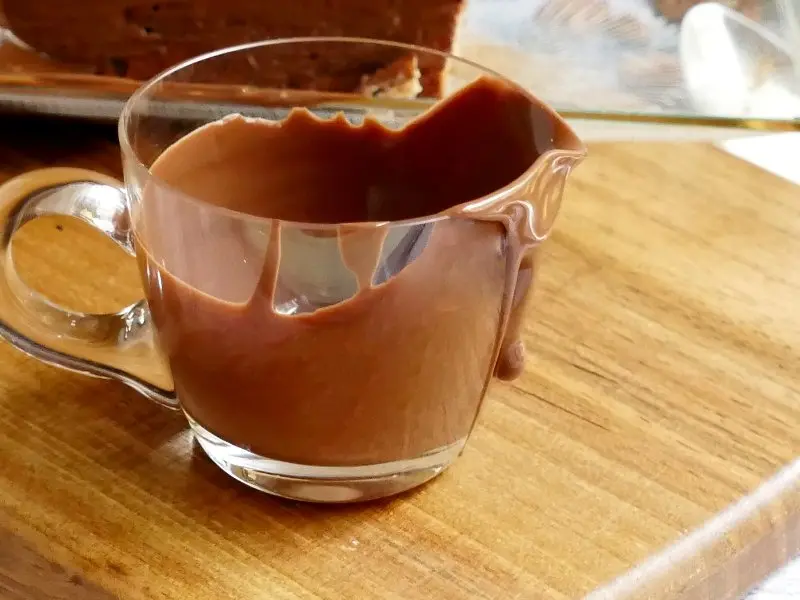 Best Chocolate Fondue for Kids
Here's a unique idea for a trampoline sleepover, or a birthday party.
Host a Chocolate Fondue party for kids!
Gather up a bunch of fun and fabulous ingredients from the list below, pair it with some freshly melted chocolate in a jug, and take the whole shebang out to the trampoline in the backyard on a serving tray.
(You can put the chocolate into little individual dishes to stop kids sharing germs)
It keeps the mess OUT of the house, and makes this delicious adventure into a memory they'll keep forever!
Hot tip: Do try the churros!
---
RELATED: Best Camping Food List for Family Fun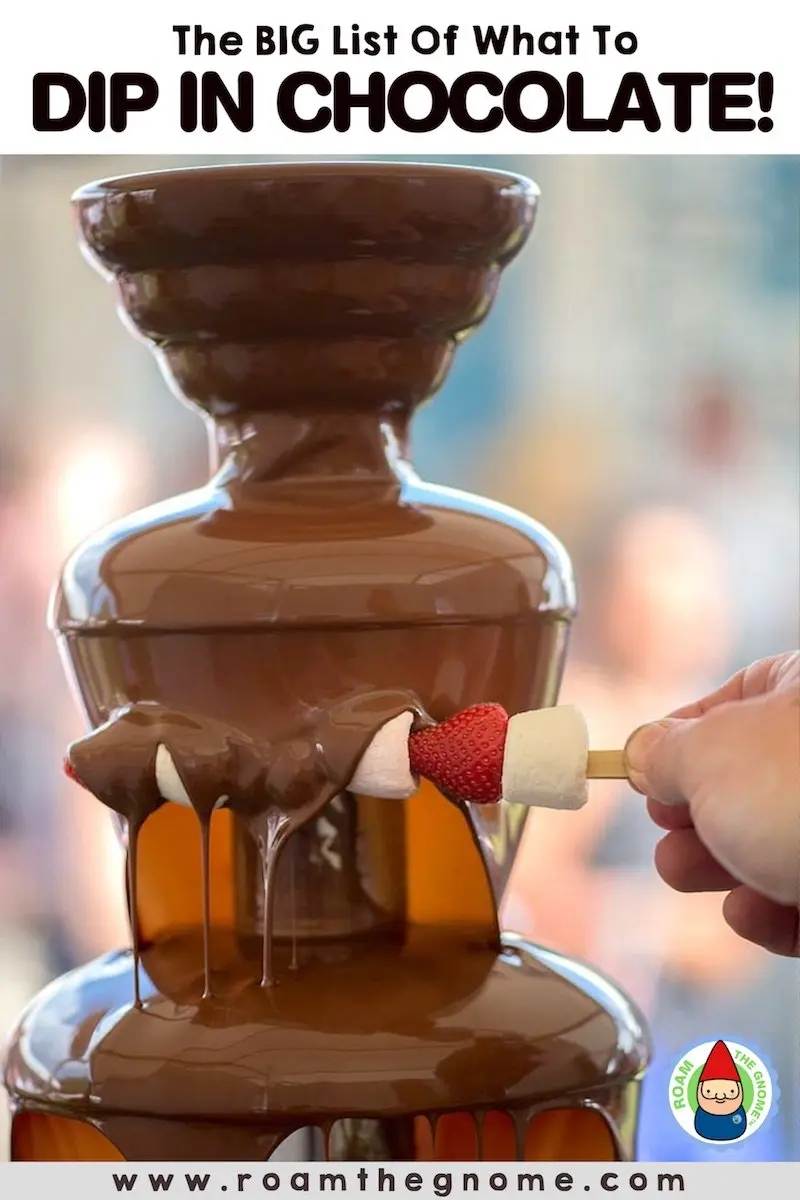 BIG LIST of What to Dip in Chocolate Fountain
While sweet treats like fruit, cookies, and biscuits come to mind, our tip is to try dipping SAVORY foods!
The unusual mix of sweet warm chocolate and savory crunch is unexplainably good.
There's no limits on what you can try dipping in chocolate fountains.
But here's a good starter list of foods to dip in chocolate.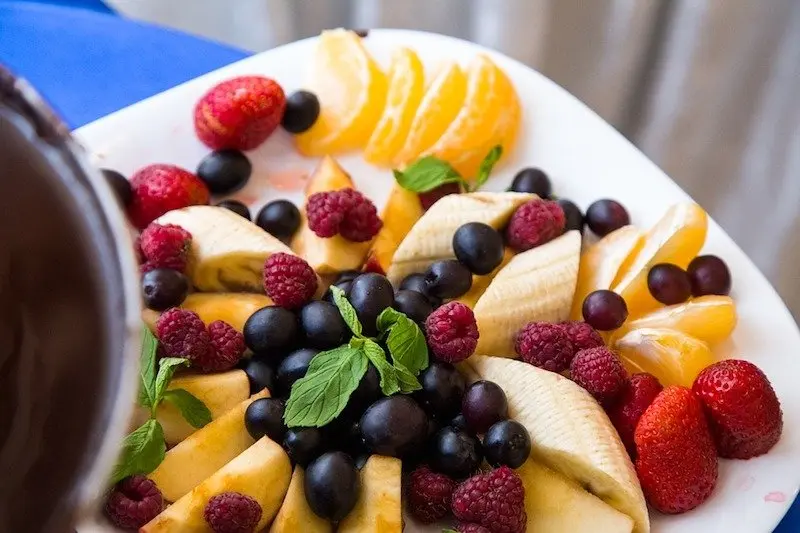 Image credit: Lireka2012 via Pixabay CC0
Best Chocolate Fountain Ideas for Party times!
What kind of fruit is good to dip in chocolate?
You need toothpicks or wooden skewers to begin.
And fruit.
Fruit is a good balancing act.
Be sure to have lots of options!
The best fresh fruit for chocolate fondue is whatever takes your fancy!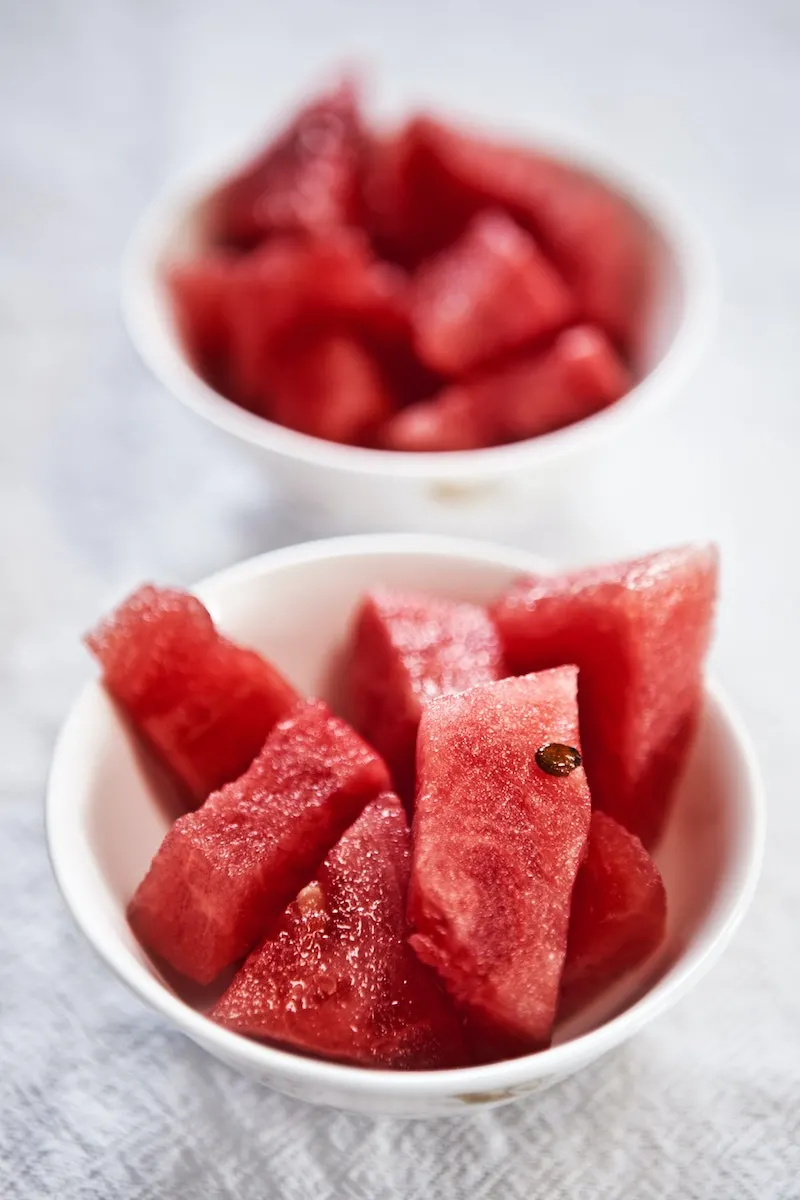 Image credit: Neha Deshmukh via unsplash
Best Chocolate Fountain Fruit ideas
Try these fruit dippers for chocolate fondue:
chunks of chopped strawberries
chunks of chopped banana
chunks of cold watermelon
raspberries
blueberries
blackberries
orange segments
mandarin pieces
apple slices
nashi pear quarters
pineapple
kiwi fruit quarters
green grapes and red grapes
melon (cantaloupe/rockmelon, honey dew melon)
---
READ MORE: Best List of Healthy Road Trip Food and Snacks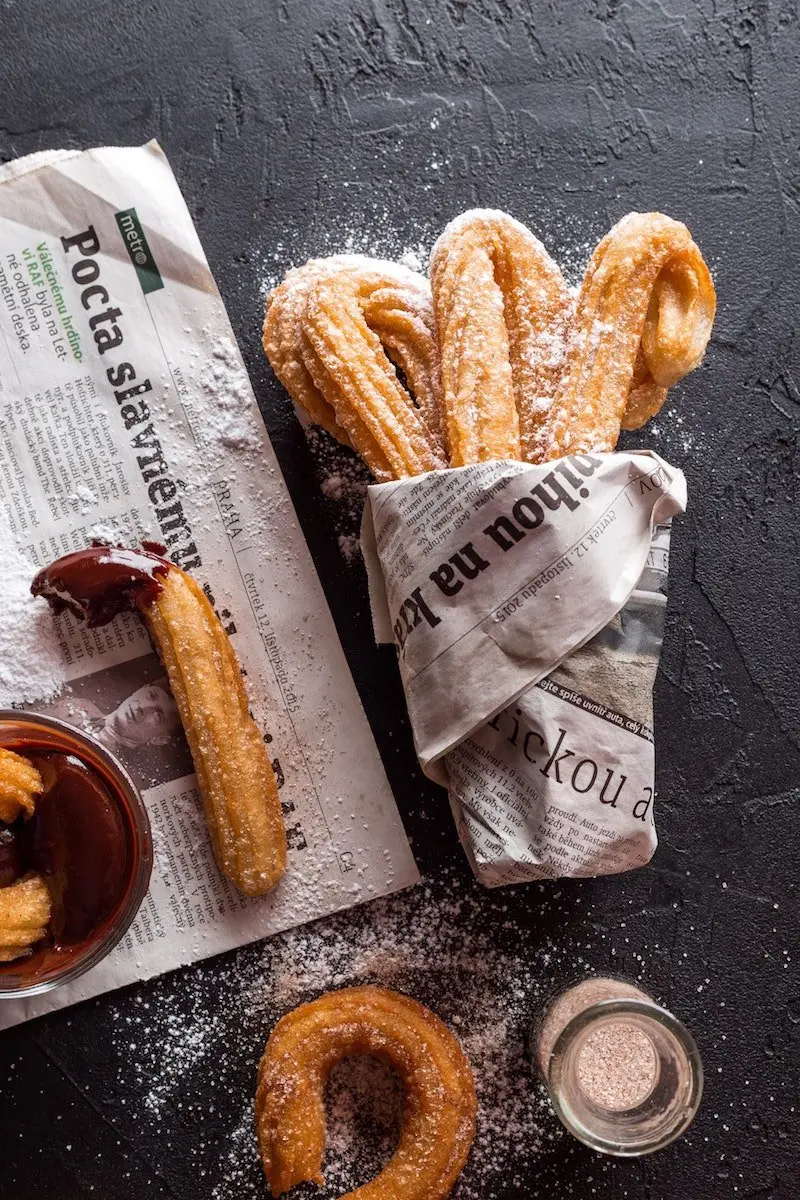 Image credit: Daria Yakovleva via Pixabay CC0
Best Chocolate Fondue Dippers
More Chocolate Fondue dipping items
Here's a few standard things to dip in chocolate fondue, as well as some not-so-standard fondue dippers.
pretzel sticks or pretzels
plain butter shortbread biscuits
ice cream wafers
chunks of brownies
slices of muffins
custard filled mini profiteroles
homemade muesli bars
freshly cooked churros
cake balls
biscotti
macarons in all the flavors
hazelnuts
cashew nuts
Toll House chocolate chip cookies
Christmas gingerbread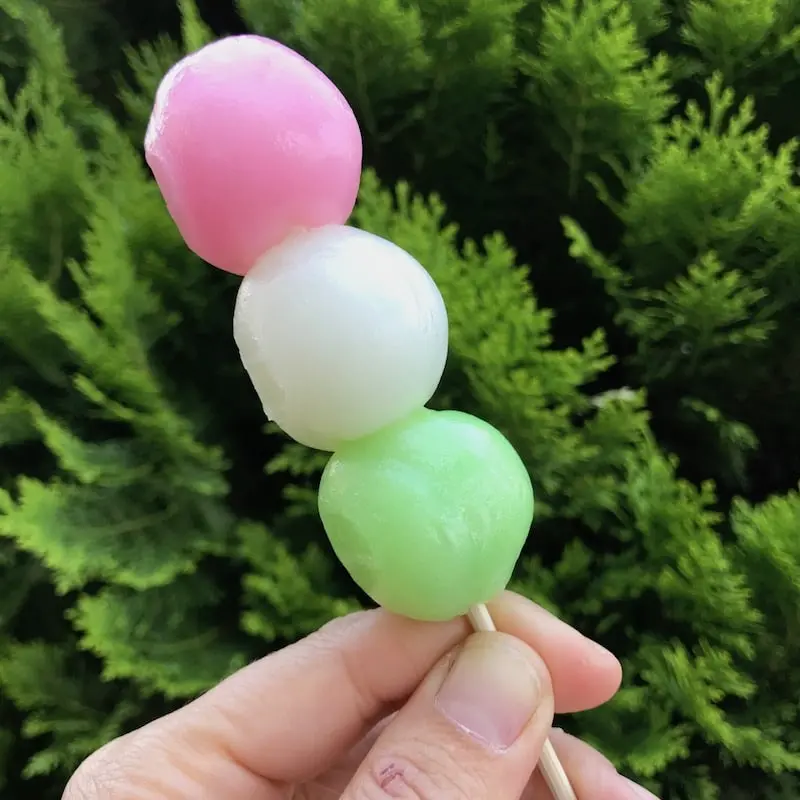 Unusual Things to Dip in Chocolate Fondue!
Here's a few chocolate fountain foods you might not have thought of yet!
These are very cool things to dunk in chocolate fondue:
Japanese mochi rice candy (the combo of sticky stretchy rice and warm chocolate is something else!)
popular candies from Japan (Pocky sticks, Koala no March biscuits, Hello Panda biscuits, traditional Japanese star candy konpeito, and Kit Kats for a double dose of choc delight!)
strips of coffee beef jerky
crunchy dried edible flowers – yum! Choc dipped flower petals for the win.
fresh edible rose petals!
The list of best things to dip in chocolate fountain are ever evolving! Look out for more creative chocolate fountain ideas to come.
RELATED to unusual chocolate fondue dippers: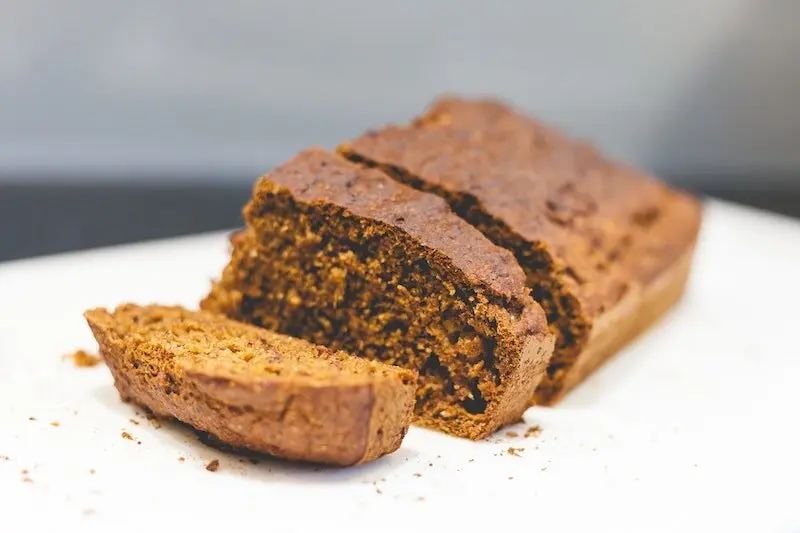 Image credit: Craig Dennis via Pexels CC0
Fun Chocolate Fondue dippers for kids
Kids go for these chocolate fountain dipping items!
day-old banana bread (so it's a little firmer to bite into!)
strips of pikelets or pancakes
rice krispy treats
marshmallows (big ones, and mini ones)
Oreos (for a double chocolate hit), or Gluten free oreos
licorice straps or licorice twists
peppermint candy sticks
gummy bears
breadsticks dipped in peanut butter, then double dunked in chocolate!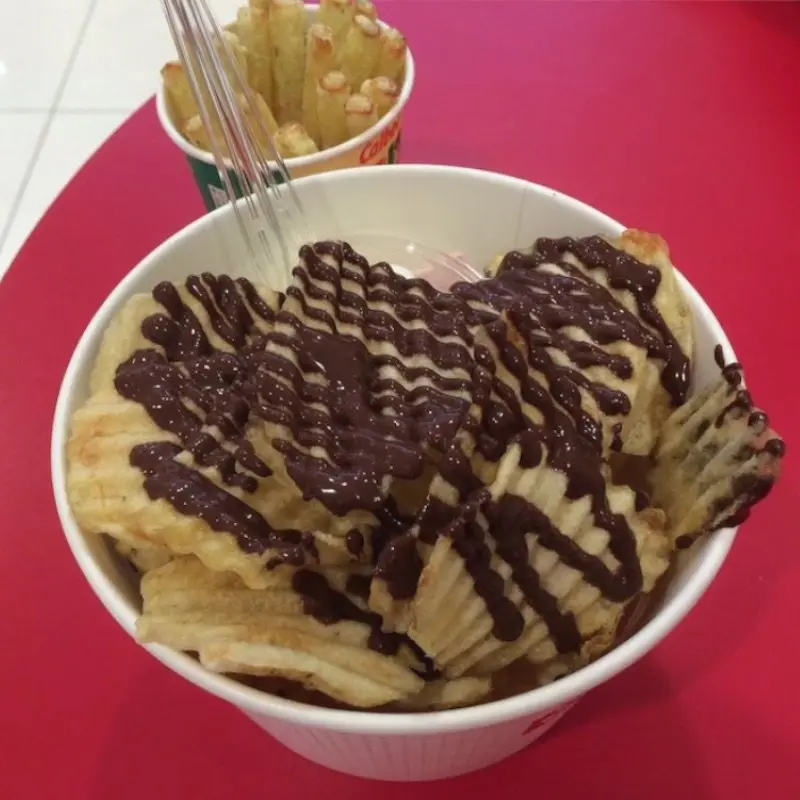 Savory Chocolate Fountain dipping ideas
The world is your oyster when it comes to savory foods to dip in chocolate!
Start here with these savory chocolate fondue ideas.
plain salted crisps or chips (OMG! So good. Just like this unusual dish we tried in Tokyo – add a scoop of ice cream to boot!)
broken up pieces of croissant
slices of bell peppers (capsicum)
string cheese
mozzarella string cheese
Babybel cheese
salami sticks
bacon strips (yes! it's strangely good)
brie cheese chunks
animal crackers
Graham crackers
cheese straws
camerbert cheese chunks
breadsticks
HOT french fries!
I bet you can't wait to try some of these chocolate fountain treats either!
Image credit: Yuhui via Flickr CC BY-SA 2.0
Best Chocolate Fondue Recipe (Quick and Easy)
Here's a easy chocolate fondue recipe that you can use if you don't have a fountain, or want to eat the fondue outside during a trampoline sleepover!
This recipe can also be called Microwave Chocolate Fondue, as there's the option to make it in the microwave OR in a water bath on the stove.
This easy chocolate fondue recipe has just 6 ingredients, most of which you'll find in your cupboard.
Plus, it's ok to reheat it in the microwave if it starts to harden up before you've eaten all the treats you've prepared to dip in the chocolate!
Not that THAT is likely to happen.
You can also do a crockpot chocolate fondue.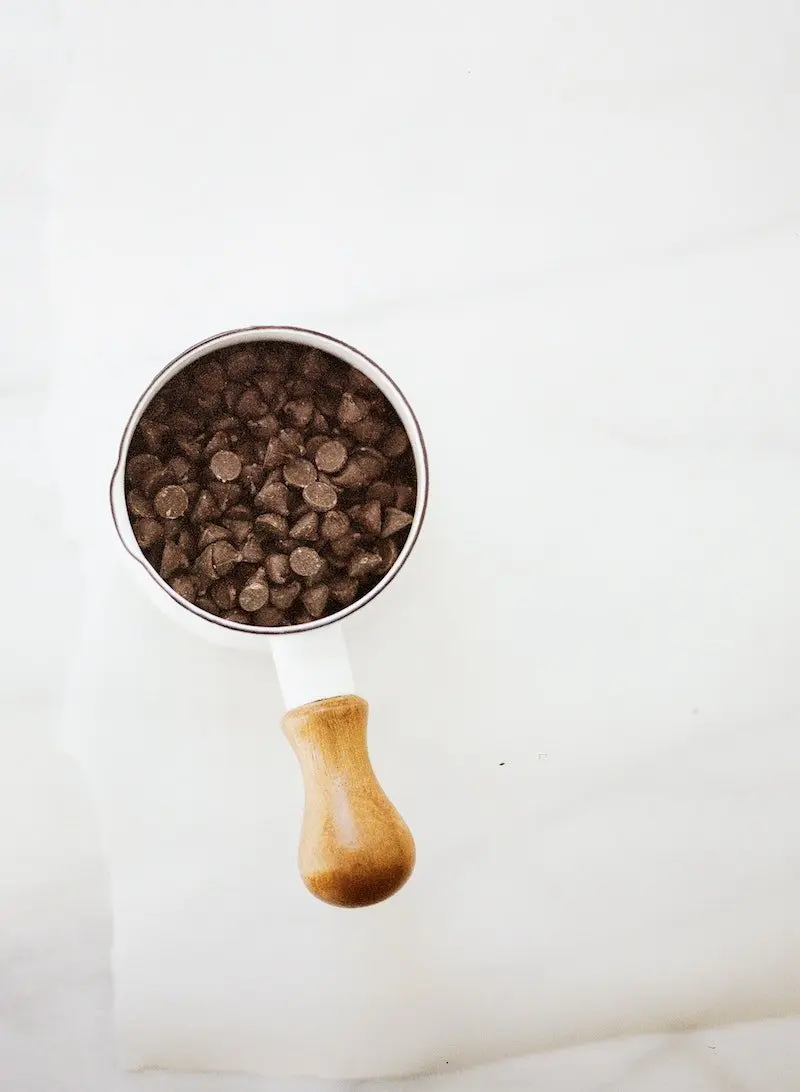 Image credit: Snapwire via Pexels CC0
What chocolate to use for fondue?
If you've ever asked, 'what kind of chocolate should I use for a fondue fountain and why?' or 'can I used chocolate chips in my chocolate fountain', here's the answers.
Yes, you can use chocolate chips!
The best chocolate for chocolate fountain success is one of these things:
real chocolate chips (not imitations)
Belgian chocolate bars (choose the brand with the highest cocoa butter percentage) Belgian chocolate
your favorite plain chocolate bars or flavored chocolate bars
candy melts as a last resort
either Cadbury dark chocolate or Cadbury milk chocolate blocks
To spice it up, add flavors like mint or orange, coffee powder, lemon zest, lime zest, lavender or caramel.
You can also mix nutella with a little thickened cream for a fast fondue mix when you don't have real chocolate (but not in a fountain).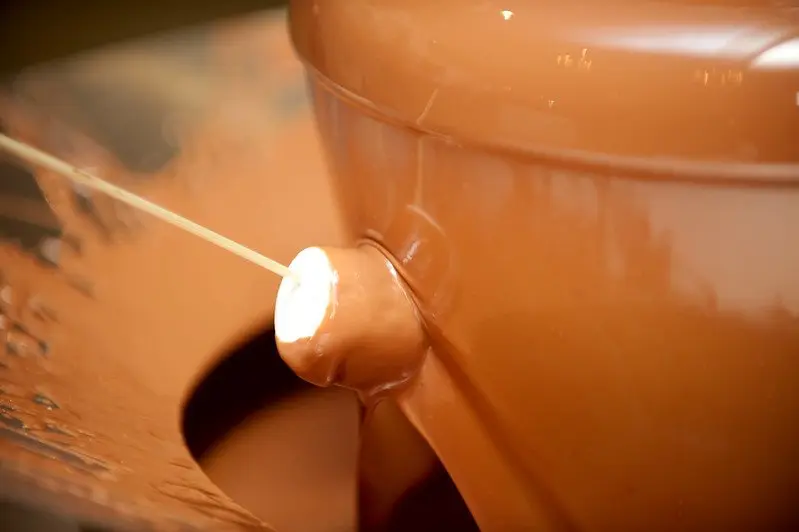 Image credit: Derek Van Vliet via Flickr CC BY- 2.0
EASY CHOCOLATE FONDUE RECIPES FOR SPECIAL DIETS
No.1: Dairy Free Chocolate Fondue Recipe
If you don't eat dairy, here's a dairy free Chocolate Fondue recipe to try.
I like this one because it uses coconut cream!
YUM.
It's healthy AND natural.
No.2: Keto Chocolate Fondue recipe
It's not easy to find a Keto Chocolate dip recipe that doesn't need all those fake sugar alternatives.
Ugh.
This one in the video above has monk fruit sweetener (made from the extract from dried fruit) in it, but you can swap that out for rice syrup or stevia if you prefer.
Fun fact: Monk fruit is a small, round fruit grown in Southeast Asia.
Monk fruit sweetener is super sweet, calorie free, and most importantly does not raise blood glucose levels like sugar does.
This exotic find has only been in the market for around 10 years, but is fast becoming a firm favorite of Keto fans, and those on sugar free diets.
No.3: Vegan Chocolate Fondue recipe
Here's a vegan recipe for Chocolate fondue too.
(Watch the video above)
It's a mix of dark chocolate, and vegetable oil.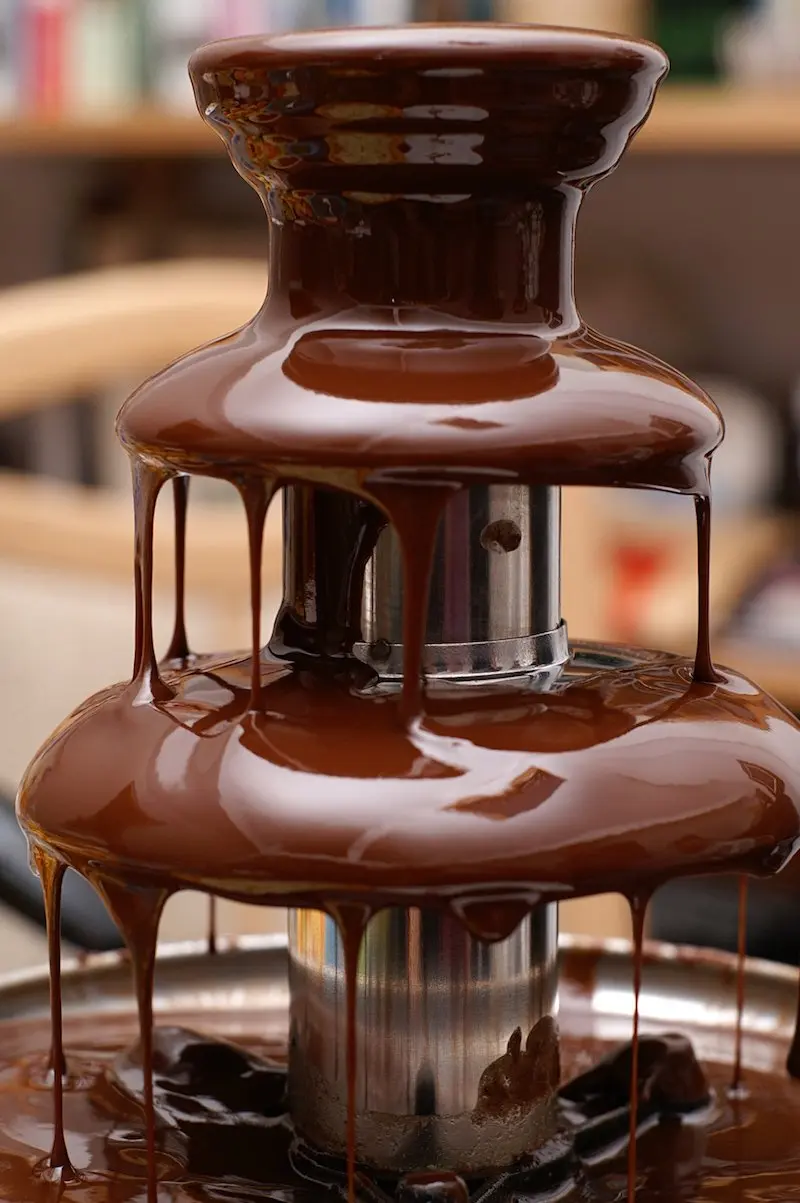 Image credit: Alexander Klink via Wikimedia CC BY-30
How to make Chocolate Fondue for Chocolate Fountain Recipe
A chocolate fountain recipe is thinner than a traditional chocolate fondue recipe, as it needs to continue pouring.
Oil is the key.
Chocolate fountain ingredients?
Some recipes call for canola oil, or olive oil, but coconut oil tastes better.
Mix and match.
The basic premise is one tablespoon of oil to one cup of chocolate.
Here's a definitive guide to quantities. (Skip the kahlua!)
Hot tip: NEVER put water anywhere near your chocolate fondue as it will cause the chocolate to seize.
And that's the end of that.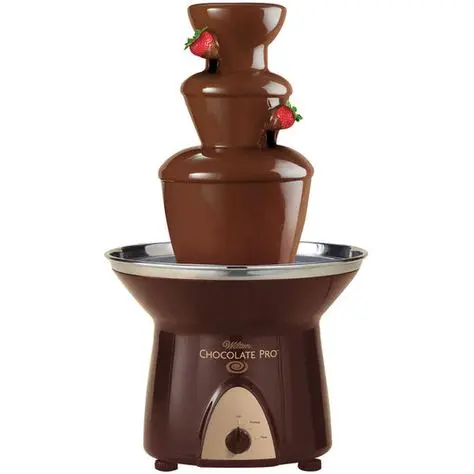 The Best Chocolate Fountain for Home?
No.1: Wilton Chocolate Pro Chocolate Fountain
This chocolate fondue fountain is the pick of the bunch. Made by a well known chocolatier company, you can't go wrong with this chocolate fondue maker.
And with a 4 pound capacity, you can feed the neighbourhood.
The bowl design is unique, but it still has the traditional three tiers that can be put together in minutes.
And just three simple settings:
I love that it's chocolate colored too!
Without doubt, this one rules for style.
No.2: Nostalgia Chocolate Fondue Fountain
For those who only want an affordable chocolate fountain on a budget option, to use once in a while, this chocolate fountain fits the bill.
It's a three tier chocolate fountain set up too, but more compact, with a 1.5 pound capacity.
Easy to assemble, clean and pack away, as all pieces come apart.
You can use this flowing fountain for nacho cheese and ranch dressing too, for those Mexican or Americana themed nights.
Bring out this cheese and chocolate fondue machine for popcorn, pretzels, chicken wings and grilled veggies on a skewer for a party with a difference.


Looking for more fun things to make and do?
Correct at time of publication on Roam the Gnome. We apologise in advance if there have been any changes we are unaware of. All prices in US dollars, unless otherwise stated
Click the blue links for more make and do tips